Welcome to the Rathdowne Cellars Online Store.

Fill in some details below to search our extensive range. Please note that not all our products are available online (we're working on it though) so please contact us if we don't have what you're after.
We suggest using only one or two search options to begin with to maximise your search results.

View all Specials



Cullen Red Moon Malbec Blend 17
A Red Moon occurs during a total lunar eclipse when the light filtering through the Earth's atmosphere dapples the moon in red light. A penumbral lunar eclipse occurred on the 11th of February 2017 during harvest. Fruit from the Mangan Vineyard was hand harvested, fermented naturally and basket pressed to French oak.
Cullen Wines have been very successful in meeting their aim of producing a wine which, while fruit driven, is of such high quality that it will develop for … more
Country: Australia
Producer: Cullen
Region: Margaret River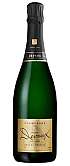 Devaux Grande Reserve Brut NV
"An impeccably assembled blend, showcasing the enticing generosity and definition of the Cote des Bar at an affordable price...." Tyson Stelzer Champagne Guide (2016-2017)
Devaux Grand Reserve displays a beautiful golden colour which gives fresh, floral aromas with hints of ripe white peach and apricot on the nose. This non vintage wine is blended with a percentage of the reserve wine with minimum 3 years maturation in large oak casks. The blend gives a fine palate with complexity of layers … more
$49.00
each
WAS $69.00
$46.00
as part of a mixed case(6)


Dog Point Sauvignon Blanc 2018
Concentrated aromas of tropical and ripe citrus fruits, complemented by lifted hints of lemongrass
and guava. Excellent fine texture and juicy acidity with a degree of minerality and a lingering refreshed finish.
Country: New Zealand
Region: Marlborough

$27.00
each
WAS $30.00
$24.50
as part of a mixed case(6)






Forest Hill Block 1 Riesling 2008
Cellar Release from the Winery.
Produced from mature vines in a region originally selected for this variety, Forest Hill's Block 1 Riesling has gained world-wide recognition and support. The grapes from Block 1 result in wines of outstanding varietal flavours, true to Mount Barker. Fermented with wild yeasts to add palate richness and complexity while softening the vibrant, crisp natural acidity, the Forest Hill Rieslings are enhanced by a long, lingering, often flinty finish, ensuring wonderful graceful ageing.


Franck Pascal Champagne Reliance Brut Nature NV
A delicous zero dosage Champage from Franck Pascal's tiny estate in the Vallée de la Marne in Chantillon. Full-bodied with an aggressive mousse, zesty lemon, fennel and saline flavors. Dry, fresh and incredibly food-friendly.
Country: France
Producer: Franck Pascal
Region: Champagne



$139.00
each
WAS $159.00
$125.00
as part of a mixed case(6)

Grey Goose Vodka 700ml
Country: France