Welcome to the Rathdowne Cellars Online Store.

Fill in some details below to search our extensive range. Please note that not all our products are available online (we're working on it though) so please contact us if we don't have what you're after.
We suggest using only one or two search options to begin with to maximise your search results.

View all Specials
NEW. Check our our "Stay At Home" wines packs. Easy-peasy wine selection.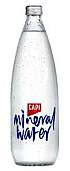 Capi Mineral Water 750ml - Case (12)
Case of 12 x 750ml bottles.
After rising 250m to the surface through mineralised rock, Capi Sparkling Mineral Water is bottled at the source in Lauriston in the Victorian Highlands. Naturally carbonated, it's light sparkling mineral water at its best.
Country: Australia



Chestnut Hill Sauvignon Blanc 2013
This is not your average sauvignon blanc - it's made in a Sancerre style, which is much more interesting and complex with a wonderful texture!


Chrismont La Zona Prosecco NV
"It's grown at about 300 metres above sea level on vines that are now nearly ten years old. It now comes in a proprietary 'King Valley' prosecco bottle, which is lovely to see - a real sign of confidence/harmony for the region. Reckon they are bang on with this release. It's fine and crisp but not at all lacking in flavour. Red apples galore. Some bready complexity. More than an ounce of finesse. More-ish lisp of fruit sweetness. Tick tick … more
Country: Australia
Region: King Valley





Conti Costanti Rosso Di Montalcino Vermiglio DOC 2014
According to the history books, the Costanti family has been producing wine in Montalcino since the 16th century. The current Costanti, Andrea - former President of the Brunello consorzio, multi Wine Spectator Grand Award Winner and scuba diver - assumed control in 1983 from his uncle Count Emilio. He was freshly graduated from Siena University with a geology degree and, while some may have thought Emilio a hard act to follow, Andrea set to the task with a will and … more
$100.00
each
WAS $115.00
$90.00
as part of a mixed case(6)


Copper Rivet Distillery 'Dockyard' Chatham Dry Gin 41.2% 500ml
"A contemporary take on traditional naval gins, Dockyard Gin celebrates our home, Chatham Dockyard.
Crafted through our unique hand-made copper still Janet, we infuse our gin with only the finest botanicals sourced from across the globe. Dry, with subtle citrus hints and spicy aromatic flavours, this gin steers tradition into unexpected waters.
Enjoy with your favorite tonic over ice and a slice of pink grapefruit to experience your new favorite G&T." - Copper Rivet Distillery
Country: UK



Copper Rivet Distillery 'Dockyard' Damson Gin 500ml
"Rich and ripe plum fruit with a hint of vanilla on the nose and a warm embrace of jammy sweetness on the palette"
Copper Rivet Distillery
Ingredients: Damson berries, juniper berries, elderflower, coriander seeds, orange peel, lemon peel, green cardamom, grains of paradise, angelica root and orris root, our own neutral grain spirit, Kentish chalk filtered water and new American oak barrels.
Country: UK



Copper Rivet Distillery 'Son of a Gun' English Grain Spirit 47.4% 500ml
"You would have to scour the seven seas to find a more versatile drink, so go ahead – ignite the spark for libations.
It is said that as shrapnel tore through the ocean, the guns that fired it induced timely labour. Sailors born this way would forever be known as a 'SON OF A GUN'. Deep and complex, this spirit is hand crafted in small batch stills at Chatham Dockyard and remains today an irreverent spirit.
Express oils from orange … more
Country: UK



Corymbia Cabernet Sauvignon 2018
This wine is the realisation of a dream seeded by Rob's great Grandfather, Jack Mann; it's a departure from the orthodox, to achieve a unique expression of Margaret River Cabernet. Variety, place and experience are woven together to redefine what's possible.
It's the first release from our dry-grown, organically-farmed Calgardup vineyard. Located just 2km inland from the famous Redgate Beach in Margaret River, we have revitalised this vineyard with acute attention to detail. The fruit was harvested on two picking … more
Country: Australia
Region: Margaret River

$49.00
each
WAS $60.00
$44.00
as part of a mixed case(6)


Crawford River 'Beta' 2017
Approx 50/50 Sauvignon Blanc, Semillon.
From a special section within the Crawford River site that contains fossilised sea shells in chalky limestone, below an ironstone rich topsoil.
"An open and expressive fruit profile. Starting fine with citrus notes moving into grapefruit, white stone fruit and green melon. Underlying this fruit is a wave of savoury characters. The hallmark Crawford River chalk is here alongside delicate almond, stone-like mineral and creamy macadamia. The palate is soft and supple, textured and silken … more
Country: Australia
Producer: Crawford River
Region: Henty