Welcome to the Rathdowne Cellars Online Store.

Fill in some details below to search our extensive range. Please note that not all our products are available online (we're working on it though) so please contact us if we don't have what you're after.
We suggest using only one or two search options to begin with to maximise your search results.

View all Specials


Albino Rocca Barbaresco 2014
"A bargain...The 2014 Barbaresco opens with lovely aromatics. Sweet tobacco, licorice, smoke, mint and dried herbs give the wine its distinctive perfume and add nuance to a palette of dark-hued Nebbiolo fruit. Time in the glass works wonders to bring out the wine's freshness. This is a terrific introduction to the Albino Rocca Barbarescos." 89 points, Antonio Galloni, Vinous
Country: Italy
Region: Piedmont
Sub Region: Barbaresco

$82.00
each
$74.00
ea per case


Antica Torino Vermouth di Torino
Antica Torino is a partnership and project of passion between Vittorio Zoppi and Umbrian wine maker Filippo Antonelli. Rather than seeking out the exotic, often imported botanicals that go into more modern styled vermouth, Antica Torino takes a page out of the history books, a time when vermouth was created utilizing what was readily available locally. The decision was made to produce a vermouth that was "of the garden", packed with fresh rosemary, bay laurel, thyme, oregano, wormwood, gentian, rhubarb, … more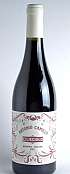 Antonio Camillo Principio Cilegiolo 2017
Ciliegiolo is an ancient relative of Sangiovese and has been grown in Tuscany's Maremma for centuries.
Principio is made from organically grown, forty year old Ciliegiolo vines at over 1000m altitude. Bright ruby in colour, yet very pale in intensity, this shows fresh, bright red cherry, raspberry and blueberry, fruit with violet top notes. Ripe (ripeness is rarely an issue in the Maremma), but dry and light-to-medium-bodied with zesty acids and minerality and firm tannins on the finish. This is … more
$35.00
each
$31.50
ea per case


Azelia Barolo San Rocco 2013
"The 2004 Barolo San Rocco, from a vineyard in Serralunga, is an explosive, structured wine bursting with black cherries, violets, menthol and tar. Full-bodied and ample on the palate, it possesses outstanding balance and an utterly engaging personality that makes it an absolute joy to taste. The San Rocco is always the most complete of the Azelia Barolos, and it is a wine I seek out in nearly every vintage. A recent bottle of the 2003 was also superb. Anticipated … more
$185.00
each
$180.00
ea per case


Azienda Agricola Cos Cerasuolo di Vittoria Classico DOCG 2015
Nero d'Avola 60%, Frappato 40%
Founded in 1980 by three friends, COS is today synonymous with Cerasuolo di Vittoria.
$53.00
each
$47.50
ea per case


Barale Fratelli Barolo 2013
Parcels of Barolo comune crus, Monrobiolo, Coste di Rose & Preda (all owned) of various ages to 50 years. Tending to silt/sand and up to 350m with either sth-east or sth-west aspect. A producer's Barolo normale or base ought to be good. This is again, exactly what you're thinking. The three crus, each sitting just above Bussia, do combine in a wine with Barolo & some Monforte personalities. Mainly 'red' in orientation, this is fresh, fleshy, pure and again wonderfully … more
$95.00
each
$86.00
ea per case


Barale Fratelli Barolo Cannubi 2012
"Everyone who's made their way up to Barolo village on the lower road (via Alba) almost opposite the small park and football pitch, will have seen Barale's historic little piece of the great Cannubi cru. On either side and just behind, are the Cannubi plots of Chiarlo, Cascina Adelaide and Brezza. But it's Barale who are in the parish records here for title to Cannubi from about the late 16th century. I'm prepared that such heritage might bias (my) perceptions … more
$195.00
each
$175.00
ea per case


Bera Barbera d'Alba 2017
Fate or history decreed that the Bera property would finish a tantalizing 400 metres just outside the Barbaresco zone. Typically unperturbed, Walter Bera has gradually developed a collection of the Piemontese classics, with each beautifully made, rich and strongly expressive - and great value.
The Barbera shows deep, rich fruit, but with great complexity and always freshness, life and zip. Here they maximized the deep plummy juiciness and concentration, and retain the savoury edge to go so well with many … more
$29.00
each
$25.00
ea per case


Bollini Pinot Grigio 2017
In Trentino, the difference between daytime and nighttime temperatures helps create wines that are remarkably fresh and robust in aroma and flavour. For added depth the wines undergoes 4-5 months aging on lees, with some batonnage.
Straw yellow in colour, clean and delicate, with aromas of acacia flowers and pear as well as light mineral notes. The fresh, natural acidity supports the wine's aromatic richness, confirmed on its elegantly structured, smooth, round and persistent palate. A crisp, defined fruity style.d.
Country: Italy
Region: Trentino-Alto Adige

$25.00
each
$22.50
ea per case


$135.00
each
$122.00
ea per case