Welcome to the Rathdowne Cellars Online Store.

Fill in some details below to search our extensive range. Please note that not all our products are available online (we're working on it though) so please contact us if we don't have what you're after.
We suggest using only one or two search options to begin with to maximise your search results.

View all Specials
NEW. Check our our "Stay At Home" wines packs. Easy-peasy wine selection.


Albino Rocca Dolcetto D'Alba 2018
Screwcap. Albino Rocca's Dolcetto d'Alba is drawn from a single vineyard in Barbaresco, a very serious location with a first-rate, east to south-east exposure for the most part. The vines are 30-40 years old, and thanks to their maturity and the sensible yields they offer, this wine displays more intensity and texture than many a garden-variety Dolcetto D'Alba. This is reared only in tank to preserve purity and, like the other Rocca 2018s, shows the strength of the vintage--with loads … more
Country: Italy
Producer: Albino Rocca
Region: Piedmont

$38.00
each
$34.00
in a mixed case (6 per case)


Anduma Langhe Nebbiolo 2018
The ANDUMA! range is an introduction to Piedmont; a vibrant viticultural region in the northwest of Italy that boasts some of the country's best wines. In conjunction with a traditional family operation, we have bottled three typical wines of the area. The Dolcetto and the Langhe Nebbiolo are both unoaked, precise and definitive of their variety. Anduma! Barbaresco DOCG is fruit forward and utterly delicious, with classic faded red flowers and a suitably structured tannin profile.
'Lively and bright expression … more
$30.00
each
WAS $33.00
$28.00
as part of a mixed case(6)


Antica Torino Vermouth di Torino
Antica Torino is a partnership and project of passion between Vittorio Zoppi and Umbrian wine maker Filippo Antonelli. Rather than seeking out the exotic, often imported botanicals that go into more modern styled vermouth, Antica Torino takes a page out of the history books, a time when vermouth was created utilizing what was readily available locally. The decision was made to produce a vermouth that was "of the garden", packed with fresh rosemary, bay laurel, thyme, oregano, wormwood, gentian, rhubarb, … more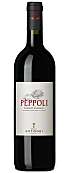 Antinori Chianti Classico Peppoli 2017 37
90% Sangiovese, 10% Merlot and Syrah. In a departure from traditional Chiantis, Pèppoli combines the complexity and structure of a well-aged riserva with the fruity fragrance of a young wine. This style is made possible by a unique microclimate where east-northeast facing vineyards are planted in a small heat-retaining valley on mineral-rich rocky soils that are perfect for growing very fruity, lively Sangiovese. The wine further benefits from the use of better Sangiovese clones, severe grape bunch selection, delayed and … more
Country: Italy
Region: Tuscany IGT

$20.00
each
$18.00
in a mixed case (6 per case)


Antinori Solaia 2015
The nose of this Solaia is truly phenomenal with currants, blackberries, rose and violets. So perfumed. Full bodied and everything is in check and harmony with polished tannins that last for minutes. Purity and focus. Is it the greatest Solaia ever? So drinkable already, but this is a wine for ages ahead.
100 Points, James Suckling.
Country: Italy
Region: Tuscany IGT

$780.00
each
$710.00
in a mixed case (6 per case)


Antinori Tenute Marchese Antinori Vinsanto Chianti Classico DOC 2014 375ml
The wine is deep amber in colour with golden highlights. On the nose, the sweet notes of dried fruit, hazelnuts, chestnuts and honey are enriched by additional aromas of honey. The palate is full-bodied, honeyed, and invigorated by a vibrant vein of acidity.
Country: Italy
Region: Tuscany IGT

$70.00
each
$63.00
in a mixed case (6 per case)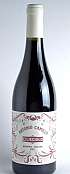 Antonio Camillo Principio Cilegiolo 2018
Ciliegiolo is an ancient relative of Sangiovese and has been grown in Tuscany's Maremma for centuries.
Principio is made from organically grown, forty year old Ciliegiolo vines at over 1000m altitude. Bright ruby in colour, yet very pale in intensity, this shows fresh, bright red cherry, raspberry and blueberry, fruit with violet top notes. Ripe (ripeness is rarely an issue in the Maremma), but dry and light-to-medium-bodied with zesty acids and minerality and firm tannins on the finish. This is … more
$36.00
each
$32.50
in a mixed case (6 per case)


Antonio Pinot Grigio 2018
"'Antonio' Pinot Grigio is a from famed Soave producer Antonio Fattori. The brief - to take parcels of Soave-zone Pinot Grigio to craft a racy dry white wine with all the hallmarks of Venezie IGT PG (as of 2017 to be labelled as DOC); body, texture and complexity, purity expressed through clear lines of structure and tingling acidity. The herbal and grassy elements are subdued, the icy pear and melon a little more pronounced. The texture is creamy and mouthfeel … more
$20.00
each
WAS $25.00
$18.00
as part of a mixed case(6)


Azelia Langhe Nebbiolo 2018
It's a poignant reminder that wines labelled Langhe Nebbiolo from within the Barolo communes can produce truly stunning reds that seem better that many lesser Barolos from less careful producers.
This one has so much classic Nebbiolo perfume on the bouquet that it's heady and inviting, a vinous and alluring siren. Notes of ripe raspberry compote, raisins, rust and iodine, strawberries and dried herbs float from the wine. The palate is a riot of flavour with sweet fruit, but the … more
$55.00
each
$50.00
in a mixed case (6 per case)


Azienda Agricola Giovanni Sordo Barbaresco 2016
Already nominated as a likely legendary year for Barbaresco, and this does as expected. The three comunes do their bit; Barbaresco provides vivid red fruits, Treiso the flesh and plump, and Neive that tightening element, a core of darker fruits and disciplining structure. Perfect testimony to a great vintage. Similar vinification to the Nebb, with a few months more in the large botte.
Country: Italy
Region: Piedmont
Sub Region: Barbaresco

$105.00
each
$95.00
in a mixed case (6 per case)