Welcome to the Rathdowne Cellars Online Store.

Fill in some details below to search our extensive range. Please note that not all our products are available online (we're working on it though) so please contact us if we don't have what you're after.
We suggest using only one or two search options to begin with to maximise your search results.

View all Specials



1
2
3
4
5
6
7
8
9
10
11
12
13
14
15
16
17
18
19
20
21
22
23
24
25
26
27
28
29
30
31
32
33
34
35
36
37
38
39
40
41
42
43
44
45
46
47
48
49
50
51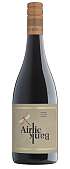 Airlie Bank Yarra Valley Franc 2018
'Blackcurrant, ripe raspberry, ash and lots of spice, sweet capsicum. Light bodied, but good intensity of small berried fruits, sappy green and spicy things are punctuation marks here, rather than text, acidity is fresh and slaty, tannin forms a fine dust, and the finish is cool and fresh. Great thing to drink.'
92 Points, Gary Walsh - The Wine Front
Country: Australia
Region: Yarra Valley

$23.00
each
$21.00
ea per case

$16.00
each
$14.00
ea per case


$16.00
each
$14.00
ea per case

Aller Trop Loin Cabernet Franc 2017
Made from a single vineyard in the Yarra Junction sub-region of the Yarra Valley.
Bright and fragrant as Cabernet Franc often is, but with a delicious amount of dense red berry fruit to give plenty of life.
Country: Australia
Producer: Aller Trop Loin
Region: Yarra Valley

$30.00
each
$27.00
ea per case

$28.00
each
$25.00
ea per case


Allies Assemblage Pinot 2018
The Assemblage is a composite blend of vineyards from across the Mornington Peninsula. The Assemblage is matured a vast French oak barrel called a Foudre. Holding nearly 3000 litres and with very thick staves, the wine matures slower than in smaller barrels and with less oxygen ingress. This ensures that over the maturation period the delicate aromas and flavours are not lost and the resulting wine is vibrantly flavoured with silky, supple structure and ready to enjoy earlier without sacrificing … more
Country: Australia
Region: Mornington Peninsula

$34.00
each
$30.50
ea per case


An Ape is Loose Heathcote Greco 2016
Totes delicious!
Now with a little timein the bottle, Andrews take on Greco has settled beautifully and is drinking a treat. Hints of exotic fruit, great freshness though and fine, briny-like finish. Summer drinking.
Country: Australia
Producer: An Ape is Loose
Region: Heathcote

$25.00
each
$22.50
ea per case

Apis Gewurztraminer 2018
Grown at the Drumborg Vineyard in Western Victoria, and made at Crawford by Belinda Thomson.
'A sense of precision, often lost in gewurztraminer, though there's plenty of 'classic fruit characters' including rose water, pot pourri, ripe stone fruit and jasmine-like floral characters. Though it's quite bold in perfume, flavours are compact and inward, exceptionally long and hemmed with a fine powdery texture despite the light juiciness that makes this wine lively and extra drinkable. A charming, flowery, pretty thing indeed. … more
$27.00
each
$24.50
ea per case

Apis Red Blend 2018
Grown at Crawford River in Western Victoria, and made by the Crawford winemaker - Belinda Thomson.
$27.00
each
$24.50
ea per case


Applewood Limoncello 500ml
We take our Limoncello perhaps a tad seriously. Made from a safely guarded recipe - two different types of lemons from South Australia's oldest citrus plantation in Lennane Orchards, Montacute Valley, Adelaide Hills. This citrus orchard is believed to be planted 150 years ago.
Why is our Limoncello important? The lemons are what one might call "UGLY". Yes, they are different sizes and kind of weird looking. Unfortunately, that meant that supermarkets did not want to buy them. So, after … more
Country: Australia
Region: Adelaide Hills




1
2
3
4
5
6
7
8
9
10
11
12
13
14
15
16
17
18
19
20
21
22
23
24
25
26
27
28
29
30
31
32
33
34
35
36
37
38
39
40
41
42
43
44
45
46
47
48
49
50
51