Welcome to the Rathdowne Cellars Online Store.

Fill in some details below to search our extensive range. Please note that not all our products are available online (we're working on it though) so please contact us if we don't have what you're after.
We suggest using only one or two search options to begin with to maximise your search results.

View all Specials
NEW. Check our our "Stay At Home" wines packs. Easy-peasy wine selection.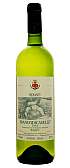 Benanti Carricante Etna Bianco DOC 2017
100% Carricante from 900-1000m up Mt Etna, grown in bush vine.
Fine texture, complex elegant and well balanced.



Feudo Montoni Grillo Timpa 2018
Timpa is the name of the cru from which the grapes hail. The name has its origins in the Sicilian word, "timpa" meaning strong slope. In fact the vineyard climbs up a hill with a degree that exceeds 70%.
The nose has strong notes of yellow peach and apricot, with floral aromas of Sicilian Spanish broom and almond flowers on the finish. On the palate, it is fresh, persistent and has a remarkable acidity that is well-balanced with the alcohol. … more
$40.00
each
$36.00
in a mixed case (6 per case)


Feudo Montoni Nero d'Avola 2017
Lagnusa', meaning lazy in local dialect, gives a clue to the naturally low yields inherent to this vineyard. The upside? Smaller, denser berries with greater concentration. This site sits marginally lower than those of the two whites, at 600 metres, and is primarily comprised of sand and clay. The 'Lagnusa' vineyard is the result of grafting pre-phyloxera 'mother plants' some 35 years ago. It is difficult to get a fixed age on this source material, though references exist dating back … more
$42.00
each
$38.00
in a mixed case (6 per case)


$59.00
each
$53.00
in a mixed case (6 per case)


$110.00
each
$95.00
in a mixed case (6 per case)


Hauner Salina Bianco IGT 2018
This all-Sicilian white blend, 60% Inzolia and 40% Catarratto from espalier-trained vineyards at Salina and Vulcano, northeasterly exposed, sojourns in stainless steel, maintaining varietal freshness and fragrance, previous to 3 months' bottle age. Brilliant straw yellow with flashes of deep gold, the elegant bouquet recalls Mediterranean shrubland (strawberry trees, sage, juniper, myrtle etc.), exotic fruit and citrus confirmed on a crisp, appealing, flavorful and persistent palate, best enjoyed at 8-10° C (46.4-50° F) to match fish antipasti, pasta with vegetables, … more
$35.00
each
$31.50
in a mixed case (6 per case)


Morgante Nero d'Avola 2017
This Nero d'Avola from Morgante is a ripper. It has, in a short time, become a benchmark for its price/quality ratio. With just three months in mostly old barriques, this is all fruit - full bodied with rich ripe blackcurrant and bilberry, cassis and chocolate with velvety tannins and good length.
$33.00
each
$30.00
in a mixed case (6 per case)

Passopisciaro Contrada Sciaranuova 2016
Passopisciaro produces six different bottlings of nerello mascalese, the native grape to Mt. Etna, in order to showcase the profound differences in the terroir - lava flow, aspect, and altitude - of the various Contrade that we work with. The vines are all between 70-100 years old, and the nerello harvest typically occurs at the end of October/early November. The wines undergo fermentation in steel vats, followed by malolactic and 18 months aging in large neutral oak barrels; this minimal … more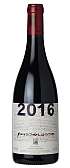 Passopisciaro Etna Rosso 2017
Passorosso is from ancient vines between 80-110 years old and from different terroirs on different lava flows and altitudes.
At Passopisciaro, 2016 gave us even, steadily ripening grapes so that we were able to pick with an exact timing. I would run up every morning to find the same little jump forward in the vineyards then decide to give them another night. I would descend to the winery where the fluid procession of pickups loaded with nerello fruit from all … more
$69.00
each
$62.00
in a mixed case (6 per case)