Welcome to the Rathdowne Cellars Online Store.

Fill in some details below to search our extensive range. Please note that not all our products are available online (we're working on it though) so please contact us if we don't have what you're after.
We suggest using only one or two search options to begin with to maximise your search results.

View all Specials

$49.00
each
$44.00
in a mixed case (6 per case)


Domaine Billaud-Simon Chablis AC 2017
Billaud-Simon make some excellent Chablis that show the classic green apple tartness with zest fruits, high minerality and slight chalkiness.This is all balanced by amazing texture that makes this wine supremely drinkable young.
Note: from 11 parcels scattered around Chablis, the most notable of which are from Les Pargues
'ere too there is a hint of the exotic to the fresh aromas of sea breeze, petrol and citrus-scented nose. In the same fashion as the Petit Chablis, the medium weight … more
$59.00
each
$53.00
in a mixed case (6 per case)


Domaine Christian Moreau Chablis 1er Cru Vaillons Cuvee Guy Moreau 2017
From vines aged from 30 to 65 years old aged 2/3rd's in tank and 1/3rd in barrique.
"The 2017 Chablis Vaillons Cuve´e Guy Moreau 1er Cru, which comes from the oldest vines in the vineyard, is again, a little closed on the nose and tricky to read. The palate is very well balanced with a fine line of acidity, a little more richness and smoothness compared to the regular bottling with gorgeous dried honey and walnut note furnishing the long … more
$100.00
each
$90.00
in a mixed case (6 per case)


Domaine Christian Moreau Chablis Grand Cru Les Clos 2017
"The 2017 Chablis Les Clos Grand Cru, which is 50% in barrel and 50% in tank when I visited, has a very composed bouquet with scents of white flower, chalk, a slight fish oil aroma that lends it an Asian influence. I love the definition here. The palate is very well balanced with a taut line of acidity, fresh and full of tension with a vivid, beautifully poised finish that lingers in the mouth. Excellent. (92-94)" Vinous Media August 2018
$170.00
each
$140.00
in a mixed case (6 per case)


Domaine Jean-Paul et Benoit Droin Chablis Grand Cru Vaudesir 2012
A ripe yet restrained nose of white peach, floral and saltwater aromas display background nuances of quinine. There is a lovely mineral streak that runs the length of the intense, detailed and saline-infused broad-scaled flavors that possess excellent concentration and power before culminating in an extract-rich finish that coats the mouth. Despite the good size and weight, 2012 produced a relatively refined example of this wine. - Alan Meadows Burghound
$160.00
each
$145.00
in a mixed case (6 per case)


$180.00
each
$135.00
in a mixed case (6 per case)


$94.00
each
$86.00
in a mixed case (6 per case)


Domaine Pattes Loup Vent d'Ange Chablis Mise en Tardive 2015
"An extraordinary wine, wafting from the glass with notes of yellow apples, dried flowers, waxy lemon rind, oatmeal, crushed chalk and rock salt. On the palate, it's full bodied, strikingly textural and intensely concentrated, with incredible depth and energy. What's been lost in primary fruit has been amply compensated for by additional sapid nuance. There's nothing else like this in Chablis." 93. Drink 2018-2030 - William Kelley, Wine Advocate
$90.00
each
$82.00
in a mixed case (6 per case)


$159.00
each
$145.00
in a mixed case (6 per case)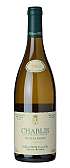 $70.00
each
$63.00
in a mixed case (6 per case)