Welcome to the Rathdowne Cellars Online Store.

Fill in some details below to search our extensive range. Please note that not all our products are available online (we're working on it though) so please contact us if we don't have what you're after.
We suggest using only one or two search options to begin with to maximise your search results.

View all Specials


André Bonhomme Viré-Clessé Vieilles Vignes 2016 Magnum
This cuvée is completely different because it's from vines that are between 70 to 95 years old on clay and limestone. All the wines are separated during winemaking before blending. So, for 12 months all the wines are in oak ranging from new (15 to 20%) to 8 years old. Then the family blends all the barrels in stainless tanks to spend a further nine months or more.
$119.00
each
$109.00
ea per case


Anne Boisson Meursault 2015
Note: the wines of Boisson-Vadot, Pierre Boisson and Anne Boisson are all produced collaboratively at the family's cellars in Meursault.
Country: France
Producer: Boisson-Vadet
Region: Burgundy

$220.00
each
$200.00
ea per case

Benjamin Leroux Corton Rouge Grand Cru 2014
2014 is just the third release of this rarity, mostly drawn from one of the last existing red vineyards planted in Le Charlemagne. Leroux tells us that he was spurred on to make this wine after a conversation with one of Corton's famous growers who lamented the fact that almost all of the Pinot vines on this south and south-western side of the hill have been grafted over to Chardonnay (much easier to sell Corton-Charlemagne than it is to sell … more
Country: France
Region: Burgundy
Sub Region: Corton-Charlemagne

$260.00
each
$240.00
ea per case


Benjamin Leroux Corton Rouge Grand Cru 2015
A discreet but not invisible application of wood frames the pronounced floral-suffused aromas of both red and dark berries along with plenty of earth, game and forest floor scents. There is excellent size, weight and power to the solidly concentrated broad-shouldered flavors that deliver fine length on the somewhat toasty finale. My sense is that the wood will ultimately be successfully integrated but it's not subtle today. 90-93pts Drink 2027+ BURGHOUND
Country: France
Region: Burgundy
Sub Region: Corton-Charlemagne

$270.00
each
$245.00
ea per case


Bouchard Beaune Clos De La Mousse 2015 Magnum
(a 3.37 ha monopole of Bouchard that required 7 generations for the family to acquire all of it). An attractively layered nose combines notes of red currant, plum, violet, lilac, earth and a lovely spice hint. The mouth feel of the medium weight flavors is finer as the supporting tannins are also very fine, all wrapped in a well -balanced and sneaky long finale. This beauty is worth considering as its a Beaune of finesse. (91-93)/2023+. Burghound.
$220.00
each
$200.00
ea per case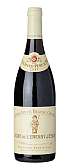 Bouchard Beaune-Greves 1er Cru Vigne de l'Enfant Jesus 2006
An elegant and perfumed nose with rich, full, and refined flavours with outstanding depth on the ripe, balanced, pure and sublimely harmonious finish. A terrific Beaune and highly recommended.
$245.00
each
$225.00
ea per case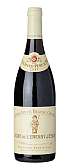 Bouchard Beaune-Greves 1er cru Vigne de l'Enfant Jesus 2011
"There is a touch of green tea to the gamey and overtly sauvage aromas of dark berry fruit, plum and floral hints. Like the Teurons there is a really lovely mouth feel to the intense, detailed and refined medium-bodied flavors that possess good if not exceptional volume by the standards of this wine. There is impressive depth and sneaky length to the finish as it almost dies out only to recommence. Good stuff but note that patience will be required." … more
$190.00
each
$170.00
ea per case


Bouchard Bourgogne La Vignee Bourgogne Rouge 2016
Elegant small fruit flavours. A pleasantly balanced wine which reveals a harmonious blend of fruit and terroir. To enjoy young for its freshness, can age 3-4 years to develop more mature pinot noir notes.
Country: France
Region: Burgundy
Sub Region: Bourgogne Rouge

$36.00
each
$32.50
ea per case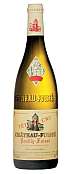 Chateau de Fuisse Pouilly Fuisse Tete de Cru 2016
The Chateau de Fuisse is rich in history with the house dating back to the mid-15th century having been run by the Vincent family since 1882. The estate owns 32 hectares of vines, two-thirds within the Pouilly-Fuisse appellation with other holdings in St-Veran and the Macon. The limestone and clay soils of Pouilly-Fuisse are perfectly suited to the Chardonnay grape and the domaines holdings cover 104 plots, giving great diversity to the nal wines which display great expression, concentration and … more
$69.00
each
$62.00
ea per case


Comte George de Vogue Bonnes-Mares 2004
"Cool and reserved with restrained aromas of dark berry fruits, particularly blueberry with spice and earth undertones give way to rich, full and sweet flavors that are muscular and taut though there is currently a lovely suppleness to the mid-palate, which causes this to seem unduly forward yet the finish reminds one that we're drinking Bonnes Mares as it simply explodes with huge amounts of dry extract and solid minerality. This seems to positively drench the palate in extract of … more
Country: France
Producer: Comte George de Vogue
Region: Burgundy
Sub Region: Chambolle-Musigny

$670.00
each
$635.00
ea per case