Welcome to the Rathdowne Cellars Online Store.

Fill in some details below to search our extensive range. Please note that not all our products are available online (we're working on it though) so please contact us if we don't have what you're after.
We suggest using only one or two search options to begin with to maximise your search results.

View all Specials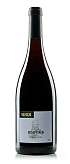 Bindi Block Five Pinot Noir 2016
Diam cork closure. The Block 5 vineyard is about half a hectare in size on a sheltered, north facing, and quartz riddled site. The wine is always darker in fruit expression and immediately more spicy and earthy that the Original Vineyard. It is also more concentrated with more tannin and fruit power. The wines from this vineyard require more bottle ageing to develop the same suppleness and delicacy as the Original Vineyard but even in their youth are deeper and … more
$130.00
each
$117.00
in a mixed case (6 per case)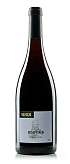 Bindi Block Five Pinot Noir 2018
Diam cork closure. "A small proportion of whole bunches (5%) are included in the vats with the majority of the fruit being de-stemmed but not crushed. A small amount of sulphur is added on the first day and the ambient yeast takes about four days to begin the fermentation. This wine will spend 15 months in French barrels, of which 30% are new, and bottling will take place late May. The 2018 Block 5 is typical of this vineyard, established … more
$130.00
each
$117.00
in a mixed case (6 per case)


Bindi Composition Chardonnay 2011
"Pure, mineral and flinty with tangy grapefruit, spice, wet stones and cut pear aromas. The palate has very bright acidity despite being over 13% alcohol, has fine leesy texture, is tight, long and savoury. The more it breathes the more texture and flesh it develops and it will require at least six months to really settle, fill out and shine. At this stage it has some resemblance to the 2005 which thrilled many for its minerality, racy acidity and line … more
$70.00
each
$59.00
in a mixed case (6 per case)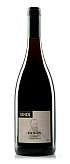 Bindi Dixon Pinot Noir 2018
Diam cork closure.
"As is usual, the fruit was fermented in open vats with 5% bunch inclusion and 95% destemmed berries. The wild yeasts typically take three to four days to begin the fermentation and after a few weeks on skins the wine moves to barrel for the malolactic conversion in the winter. The 2018 Dixon spent 11 months in barrel. The 2018 is right on form for this wine made up from two plantings at Bindi, one in 1988, … more
$66.00
each
$59.00
in a mixed case (6 per case)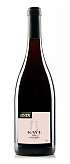 Bindi KAYE Pinot Noir 2013
"With four years in bottle this mineral, fragrant, seductive wine can really be enjoyed now. It has delicious balance and harmony and will continue to develop positively. It is by red fruits and creamy, earthy notes with a palate showing suppleness, freshness, balance and texture. With air, the nose develops increased depth and the palate becomes more powerful and builds length. The Kaye vineyard, planted in 2001, has a lot of quartz rock and mudstone over clay and these wines … more
$90.00
each
$81.00
in a mixed case (6 per case)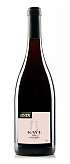 Bindi KAYE Vineyard Pinot Noir 2015
"This is an incredibly exciting release. As is well understood, 2015 was a brilliant season and the Kaye is really singing. The Kaye vineyard was planted in 2001 and is our most elevated site and features a large amount of shattered quartz and mudstone with a smattering of more fertile volcanic soil. It is a site with a strong signature. The 2015 is a beautifully fragrant, complex and balanced wine that will evolve well for over a decade more. The … more
$105.00
each
$95.00
in a mixed case (6 per case)


Bindi Kostas Rind Chardonnay 2013
Screwcap closure. The Kosta Rind Chardonnay comes from a 1.5 hectare plot in the Bindi vineyard. The wine is fermented in French barrels of which typically 20% are new. Some barrels are inoculated with cultured yeast; others are fermented without yeast addition. The fermented wine is lees stirred every week over winter and roughly 1/4 of the wine goes through malo-lactic conversion. It is racked around nine months after vintage, and returned to barrel for a further six weeks before … more
$70.00
each
$69.00
in a mixed case (6 per case)


Bindi Kostas Rind Chardonnay 2017
This wine spent 11 months in barrel on yeast lees. As is normal, each barrel was filled
directly from the press tray and a small amount of So2 was added. The wild yeast generally takes four days to begin to ferment the sugars and most barrels took five to six weeks to complete the fermentation. This wine is fresh and vibrant with typical aromas of white flowers, citrus and spice. It is also gently mealy and creamy despite the vitality … more
$65.00
each
$59.00
in a mixed case (6 per case)


Bindi Kostas Rind Chardonnay 2018
"As is normal, each barrel was filled directly from the press tray and a small amount of So2 was added. The wild yeast generally take five days to begin to ferment the sugars and most barrels took five to six weeks to complete the fermentation. The wine spent 11 months in barrel. The 2018 is a very strong continuation of a run of fine wines from this area of the 1988 chardonnay planting featuring volcanic soil over clay. The wine … more
$66.00
each
$59.00
in a mixed case (6 per case)


Bindi Original Vineyard Pinot Noir 2018
Diam cork closure. The Original Vineyard has become renowned for its signature, exotic spice perfume and silky, textured palate. This relatively quartz riddled, gently north sloping, three acre site produces very fine, spicy, fragrant wine that has high natural acidity and develops beautifully given 6-10 years careful cellaring. As it ages the depth of aroma increases in intensity and the palate becomes more and more harmonious, characterised by a sweet fruited, hedonistic texture. In comparison to the Block Five this … more
$90.00
each
$81.00
in a mixed case (6 per case)