Welcome to the Rathdowne Cellars Online Store.

Fill in some details below to search our extensive range. Please note that not all our products are available online (we're working on it though) so please contact us if we don't have what you're after.
We suggest using only one or two search options to begin with to maximise your search results.

View all Specials

$35.00
each
$31.50
in a mixed case (6 per case)


Maidenii Sweet Vermouth
Maidenii Vermouth is a collaboration between French wine maker Gilles Lapalus and Australian bartender Shaun Byrne. In the creation of Maidenii they have sourced leaves, flowers, fruits, herbs, seeds, spices and roots from the gardens of both the old world and the new. The vital components, wormwood and wine, are plucked fresh from the colony of Victoria.
The two were bought together by their love of Vermouth; Gilles bringing with him the traditional alchemy of pastoral Europe to complement Shaun's … more
$55.00
each
$50.00
in a mixed case (6 per case)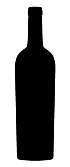 Monk Preservative Free
Victorian Shiraz 2017
This is a belter. A dense full flavoured Shiraz, blended primarily from the North West of Victoria, with a dash of Yarra Valley & Yea fruit also.
It's deep, deep dark in colour, has great fruit weight, fine supple tannins and great length. And with no additives whatsoever, it is both Vegan and Preservative Free.
$17.00
each
$15.00
in a mixed case (6 per case)


Patient Wolf Premium Dry Gin
Patient Wolf is a contemporary interpretation of Gin distilling.
It's fair to say they are wel ant truly part of the new wave of unrestrained craft-led influence that respects tradition yet challenges the future. That blend of old and new is best typified by their handmade, 230L Muller copper still, custom built in Germany. It took a year to make and it uses a new technology, which increases copper contact with the spirit to produce a more pure, aromatic and … more

$12.00
each
$10.00
in a mixed case (6 per case)

$12.00
each
$10.00
in a mixed case (6 per case)

Sutton Grange Fairbank Rose 2018
This is not your average rose. Made in a dry french style by Sutton Grange near Heathcote, it is a blend of Merlot, Shiraz & Cabernet fruit, picked early for delicacy of flavour & good acidity, and made in a simple provincial style. But there's more to it than this.
While many roses are about fresh crisp fruit, clean dry palate or brisk crunchy tannins, this is a very different wine. For a start it doesn't look like rose; a … more
$28.00
each
$25.00
in a mixed case (6 per case)


The Everleigh 'Rocks' Glass/Tumbler - Pair
Price is per pair (ie 2 glasses). Please note, they come wrapped but not in a gift box.
Everleigh rocks glasses are handsome cut-glass tumblers, showing off the Everleigh Bottling Co. bottled cocktails at their very best.
The Everleigh rocks glasses are dishwasher-safe.