Welcome to the Rathdowne Cellars Online Store.

Fill in some details below to search our extensive range. Please note that not all our products are available online (we're working on it though) so please contact us if we don't have what you're after.
We suggest using only one or two search options to begin with to maximise your search results.

View all Specials
NEW. Check our our "Stay At Home" wines packs. Easy-peasy wine selection.


Capcanes 'Lasendal' Garnacha Blend 2015
'Lasendal' means 'path', indicating the site halfway up the mountain to the towering Cabrida vineyards (Cabrida being the nimble mountain goat going up the high mountain passes where the old limestone Cabrida vineyards reside). Cabridas little sister spends 9 months in US barriques. Garnacha with 15% Syrah. This is extremely elegant and restrained Garnacha.
$30.00
each
WAS $39.00
$27.00
as part of a mixed case(6)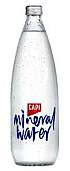 Capi Mineral Water 750ml - Case (12)
Case of 12 x 750ml bottles.
After rising 250m to the surface through mineralised rock, Capi Sparkling Mineral Water is bottled at the source in Lauriston in the Victorian Highlands. Naturally carbonated, it's light sparkling mineral water at its best.
Country: Australia



Chateau Mont-Redon Chateauneuf-du-Pape 2016
This well-known, large (over 250 acres) Chateauneuf du Pape estate has produced some of the greatest Chateauneuf du Papes I have ever tasted, including their 1949 (one of the top 25 wines of my lifetime), 1955 and 1961. This visit was the first time I have had a chance to taste these wines in many years, and it appears a younger generation is making a comeback with their offerings from Lirac and Chateauneuf du Pape.
2016 is a blend of … more
Country: France
Producer: Chateau Mont-Redon
Region: Rhone Valley
Sub Region: Chateauneuf-du-Pape



Chiara Boschis E. Pira Barolo Via Nuova 2011
"The 2011 Barolo Via Nuova is once again fabulous. A wine that brings together the very best of the modern and traditional schools, the 2011 is all about balance. Hints of lavender, sage, violets, dark cherries, plums and new leather add nuance in a pure, crystalline Barolo endowed with tons of nuance allied to a vertical sense of structure. The sensual voluptuousness of the vintage softens some of the contours, which only adds to the wine's considerable appeal. Although it … more


Chrismont La Zona Prosecco NV
"It's grown at about 300 metres above sea level on vines that are now nearly ten years old. It now comes in a proprietary 'King Valley' prosecco bottle, which is lovely to see - a real sign of confidence/harmony for the region. Reckon they are bang on with this release. It's fine and crisp but not at all lacking in flavour. Red apples galore. Some bready complexity. More than an ounce of finesse. More-ish lisp of fruit sweetness. Tick tick … more
Country: Australia
Region: King Valley



Dog Point Sauvignon Blanc 2018
Concentrated aromas of tropical and ripe citrus fruits, complemented by lifted hints of lemongrass
and guava. Excellent fine texture and juicy acidity with a degree of minerality and a lingering refreshed finish.
Country: New Zealand
Region: Marlborough

$27.00
each
WAS $30.00
$24.50
as part of a mixed case(6)

Domaine de Bellene Bourgogne Rouge Maison Dieu 'Vieilles Vignes' 2017
$45.00
each
WAS $52.00
$40.50
as part of a mixed case(6)


$33.00
each
WAS $39.00
$30.00
as part of a mixed case(6)



Escarpment Chardonnay 2015
100% grown from Escarpment's Te Muna Road site.
The summer allowed a smaller crop than usual to ripen slowly, producing powerful opulent flavours and a flinty mineral backbone which combine beautifully with barrel fermentation to create Burgundian inspired Chardonnay. Flavours are reminiscent of white stone fruit with delightful soft texture ensuring a long commanding finish. Partial malolactic fermentation and lees stirring has enhanced the texture, complexity and mouth feel allowing it to match most entrée dishes and seafood.
It is … more
Country: New Zealand
Region: Martinborough

$30.00
each
WAS $44.00
$27.00
as part of a mixed case(6)