Welcome to the Rathdowne Cellars Online Store.

Fill in some details below to search our extensive range. Please note that not all our products are available online (we're working on it though) so please contact us if we don't have what you're after.
We suggest using only one or two search options to begin with to maximise your search results.

View all Specials


Artadi Rioja Valdegines 2011
"A firm wine with wonderful silky tannins and a sexy austerity. Chalk and dark berry too. Full-bodied and reserved. Very long. Beautiful intensity and length. Tension as well. From east facing single vineyard Laguardia at 650 meters. Drink or hold." 94 James Suckling - Jamessuckling.com
Country: Spain
Region: Rioja
Sub Region: Rioja Alavesa



Billecart Salmon Brut Reserve NV
Of the Grande Marque houses Billecart has definitely been a store fav for a long time. Making a mid-weight, clean style of Champagne that has started many a party, dinner or celebration.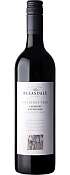 Bleasdale Mulberry Tree Cabernet 2015
An elegant wine with aromas of mixed berries, dark chocolate and violets. The palate is smooth with blackcurrant and spicy oak flavours and finishes with fine chalky tannins.
Enjoy with any of your favourite meat dishes.
Country: Australia
Region: Langhorne Creek



Canella Prosecco Superiore di Conegliano Valdobbiadene DOCG 2016 Magnum
Canella Prosecco in a convenient Magnum bottle (1500ml) complete with little DOCG tag and all. Forget the 750ml bottle, go the party size bottle.
$50.00
each
WAS $75.00
$45.00
ea per case


Cantine Pra Soave Classico 2017
The wine has an attractive lemon colour and a bouquet bursting with notes of flowers and crisp fruit. Aromas of hawthorn and jasmine are particularly prominent, as are exotic yellow and white fruits such as peach and apricots. On the palate, the wine is medium bodied and flavoursome, full of fruit, with clear mineral notes. The wine is easy drinking and has an aftertaste of hazelnuts and nutshells.
$27.00
each
WAS $29.00
$25.00
ea per case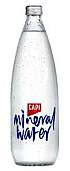 Capi Mineral Water 750ml - Case (12)
Case of 12 x 750ml bottles.
After rising 250m to the surface through mineralised rock, Capi Sparkling Mineral Water is bottled at the source in Lauriston in the Victorian Highlands. Naturally carbonated, it's light sparkling mineral water at its best.
Country: Australia



Chestnut Hill Sauvignon Blanc 2013
This is not your average sauvignon blanc - it's made in a Sancerre style, which is much more interesting and complex with a wonderful texture!


Chiara Boschis E. Pira Barolo Mosconi 2011
Robert Parker's Wine Advocate, June 2015
The 2011 Barolo Mosconi shows thick lines and dark density with well-defined notes of dried cherry, balsam herb, licorice and dark chocolate. Its consistency is plush and soft, although that characteristic tannic backbone does much to keep the wine tightly stitched together. Barolo Mosconi delivers warm vintage traits on the nose and the textural firmness of a cooler year. The results are unique and compelling. This Barolo ages in oak for two years. - … more
$160.00
each
WAS $175.00
$149.00
ea per case


Chrismont La Zona Prosecco NV
"It's grown at about 300 metres above sea level on vines that are now nearly ten years old. It now comes in a proprietary 'King Valley' prosecco bottle, which is lovely to see - a real sign of confidence/harmony for the region. Reckon they are bang on with this release. It's fine and crisp but not at all lacking in flavour. Red apples galore. Some bready complexity. More than an ounce of finesse. More-ish lisp of fruit sweetness. Tick tick … more
Country: Australia
Region: King Valley

$20.00
each
WAS $23.00
$18.00
ea per case


Clos Mogador Manyetes Priorat 2004
"Clos Manyetes is owned by Rene Barbier of Clos Mogador. The 2004 Manyetes offers an expressive but brooding aromatic profile with mineral, smoke, blueberry, and black currant liqueur. Larger in scale than the 2003, with more mouth-filling fruit, it is beautifully balanced and nearly seamless. There is tannin to lose but it can barely be noticed. Give this top effort 2-3 years to evolve and drink it through 2017." 93/100. Robert Parker.