Welcome to the Rathdowne Cellars Online Store.

Fill in some details below to search our extensive range. Please note that not all our products are available online (we're working on it though) so please contact us if we don't have what you're after.
We suggest using only one or two search options to begin with to maximise your search results.

View all Specials


Antinori Santa Cristina Rosato 2017
Sangiovese/Cabernet Sauvignon/Merlot/Syrah.
The wine is pink in colour. The nose is characterised by fresh and fruity aromas which recall wild strawberries, cherries, and pears. The palate is balanced, soft, fragrant, and endowed with a fruity finish and aftertaste.
Country: Italy
Region: Tuscany IGT

$19.00
each
$17.00
ea per case


Antinori Santa Cristina Toscana IGT 2016
The 2016 Santa Cristina Rosso shows a ruby red colour with purple highlights. On the nose, delicate notes of cherries and ripe red fruit, typical of Sangiovese and Syrah, mingle with the characteristic balsamic sensations of Merlot. The palate is ample and supple and the finish and aftertaste are fruity.
Country: Italy
Region: Tuscany IGT

$19.00
each
$17.00
ea per case

Antinori Solaia 2015
The nose of this Solaia is truly phenomenal with currants, blackberries, rose and violets. So perfumed. Full bodied and everything is in check and harmony with polished tannins that last for minutes. Purity and focus. Is it the greatest Solaia ever? So drinkable already, but this is a wine for ages ahead.
100 Points, James Suckling.
Country: Italy
Region: Tuscany IGT

$780.00
each
$710.00
ea per case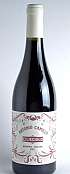 Antonio Camillo Principio Cilegiolo 2017
Ciliegiolo is an ancient relative of Sangiovese and has been grown in Tuscany's Maremma for centuries.
Principio is made from organically grown, forty year old Ciliegiolo vines at over 1000m altitude. Bright ruby in colour, yet very pale in intensity, this shows fresh, bright red cherry, raspberry and blueberry, fruit with violet top notes. Ripe (ripeness is rarely an issue in the Maremma), but dry and light-to-medium-bodied with zesty acids and minerality and firm tannins on the finish. This is … more
$35.00
each
$31.50
ea per case


Cantine Leonardi di Vinci Chianti DOCG 2016
Part of a large cooperative that joined forces in the 1960s to protect the interests of local Chianti growers, Leonardo is now one of the world's most recognized Chianti labels.
Sangiovese 85%, Merlot 10%, other red grapes 5% from the hilly zones in Vinci, Cerreto Guidi and surrounding areas.
The nose it is classic, characterized by perfumes of cherries mingled with gentle spicy notes, especially black pepper. Agreeable and long on the palate, it shows a good structure and an … more
$20.00
each
$18.00
ea per case


Carpineta Fontalpino Chianti Colli Senesi 2016
Made from 100% Sangiovese coming from the Colli Senesi subzone that hugs the southern section of Chianti Classico (opposed to the two other Colli Senesi subzones - one to the north of Montalcino and the other to the north of Montepulciano). Deep in colour, with a fresh bouquet of spicy plums and violets, this non-oaked Chianti has plenty of crunch and bright, tangy acidity on the palate. Due to a lengthy maceration (25 days) savoury Sangio tannins help complete the … more
$39.00
each
$35.00
ea per case


Conti Costanti Brunello Di Montalcino 2011 375ml
"The 2011 Brunello di Montalcino is one of the classiest wines of the vintage. Macerated cherry, cinnamon, orange peel and spice notes are all fused together in a succulent, impeccably alanced Brunello endowed with fabulous balance, knock-out aromatics and remarkable grace. Costanti's 2011 is a rare Brunello from this vintage that has enough structure to age for a number of years. Its class and pedigree are evident, even at this early stage. The 2011 spent a year in tonneau and … more
Country: Italy
Region: Tuscany
Sub Region: Brunello di Montalcino

$79.00
each
$71.00
ea per case

Conti Costanti Brunello Di Montalcino 2012 Magnum
Immensely inviting, this opens with fragrant pipe tobacco, crushed berry, new leather and pressed violet aromas. On the palate, firm, refined tannins underpin juicy black cherry, raspberry and cinnamon flavors, while orange zest accents and an energizing mineral note lift the finish. It's beautifully balanced with bright acidity and will reward a bit of cellaring. Drink 2020 - 2032. 98, Kerin O'Keefe … more
Country: Italy
Region: Tuscany
Sub Region: Brunello di Montalcino

$380.00
each
$350.00
ea per case


Felsina Berardenga Chianti Classico 2015 Magnum
Having been used for viticulture for over 3000 years, this Estate certainly has got the art of Chianti mastered. This wine, their entry level, is a stunning example of Sangiovese. Light, fresh and crisp, with sour cherries, leather and spices. The Sangio tannins take hold and embrace your tongue making this a great wine to match with food.
$125.00
each
$112.50
ea per case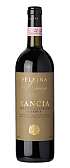 $125.00
each
$110.00
ea per case