Welcome to the Rathdowne Cellars Online Store.

Fill in some details below to search our extensive range. Please note that not all our products are available online (we're working on it though) so please contact us if we don't have what you're after.
We suggest using only one or two search options to begin with to maximise your search results.

View all Specials
NEW. Check our our "Stay At Home" wines packs. Easy-peasy wine selection.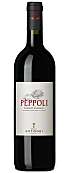 Antinori Chianti Classico Peppoli 2017 37
90% Sangiovese, 10% Merlot and Syrah. In a departure from traditional Chiantis, Pèppoli combines the complexity and structure of a well-aged riserva with the fruity fragrance of a young wine. This style is made possible by a unique microclimate where east-northeast facing vineyards are planted in a small heat-retaining valley on mineral-rich rocky soils that are perfect for growing very fruity, lively Sangiovese. The wine further benefits from the use of better Sangiovese clones, severe grape bunch selection, delayed and … more
Country: Italy
Region: Tuscany IGT

$20.00
each
$18.00
in a mixed case (6 per case)

Antinori Solaia 2015
The nose of this Solaia is truly phenomenal with currants, blackberries, rose and violets. So perfumed. Full bodied and everything is in check and harmony with polished tannins that last for minutes. Purity and focus. Is it the greatest Solaia ever? So drinkable already, but this is a wine for ages ahead.
100 Points, James Suckling.
Country: Italy
Region: Tuscany IGT

$780.00
each
$710.00
in a mixed case (6 per case)


Antinori Tenute Marchese Antinori Vinsanto Chianti Classico DOC 2014 375ml
The wine is deep amber in colour with golden highlights. On the nose, the sweet notes of dried fruit, hazelnuts, chestnuts and honey are enriched by additional aromas of honey. The palate is full-bodied, honeyed, and invigorated by a vibrant vein of acidity.
Country: Italy
Region: Tuscany IGT

$70.00
each
$63.00
in a mixed case (6 per case)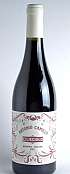 Antonio Camillo Principio Cilegiolo 2018
Ciliegiolo is an ancient relative of Sangiovese and has been grown in Tuscany's Maremma for centuries.
Principio is made from organically grown, forty year old Ciliegiolo vines at over 1000m altitude. Bright ruby in colour, yet very pale in intensity, this shows fresh, bright red cherry, raspberry and blueberry, fruit with violet top notes. Ripe (ripeness is rarely an issue in the Maremma), but dry and light-to-medium-bodied with zesty acids and minerality and firm tannins on the finish. This is … more
$36.00
each
$32.50
in a mixed case (6 per case)


Camporsino Chianti DOCG 2018
Named after a farm house of Le Corti Estate, Camporsino is a Chianti DOCG that is vibrant, fresh and ready to drink.
A typical sangiovese with fragrance of cherries a touch of tobacco, delicate floral notes of violet and iris.. In the mouth it is savoury, bright, with sweet soft tannins It has juicy dark black cherries on the palate with a delicate taste of just peeled orange - a perfectly Tuscan red.
$23.00
each
$21.00
in a mixed case (6 per case)


Carpineta Fontalpino Chianti Colli Senesi 2017
Made from 100% Sangiovese coming from the Colli Senesi subzone that hugs the southern section of Chianti Classico (opposed to the two other Colli Senesi subzones - one to the north of Montalcino and the other to the north of Montepulciano). Deep in colour, with a fresh bouquet of spicy plums and violets, this non-oaked Chianti has plenty of crunch and bright, tangy acidity on the palate. Due to a lengthy maceration (25 days) savoury Sangio tannins help complete the … more
$39.00
each
$35.00
in a mixed case (6 per case)


Castellani Villa Puccini Rosso IGT 2014
Villa Puccini has been created to embody the traditions and innovative spirit of Tuscany. Only select clones of Sangiovese Grosso, harvested from the Montalcino area in the Siena hills, are used in this Super Tuscan, along with 10% Merlot. In traditional Tuscan fashion, Villa Puccini is a dry wine that embodies the best characteristics of Chianti Classico and St. Emilion (the area of Bordeaux known for its superlative Merlot based wines). And, like all red wines of character, Villa Puccini … more
$20.00
each
$18.00
in a mixed case (6 per case)

Conti Costanti Brunello Di Montalcino 2012 Magnum
Immensely inviting, this opens with fragrant pipe tobacco, crushed berry, new leather and pressed violet aromas. On the palate, firm, refined tannins underpin juicy black cherry, raspberry and cinnamon flavors, while orange zest accents and an energizing mineral note lift the finish. It's beautifully balanced with bright acidity and will reward a bit of cellaring. Drink 2020 - 2032. 98, Kerin O'Keefe … more
Country: Italy
Region: Tuscany
Sub Region: Brunello di Montalcino

$380.00
each
$350.00
in a mixed case (6 per case)


$90.00
each
$81.00
in a mixed case (6 per case)


Conti Costanti Brunello Di Montalcino 2015
"Deep red. Perfumed, saline aromas of red cherry, raspberry nectar, herbs, violet, red roses and minerals on the captivating nose... Clean fresh, and saline, with a metallic edge and a brooding quality to the vibrant, juicy red cherry and raspberry flavours that are long and deep... This lovely wine needs to be cellared for a good five to six years to be enjoyed at its fullest. I have no doubt it will prove a memorable wine in due course, hence … more
Country: Italy
Region: Tuscany
Sub Region: Brunello di Montalcino

$240.00
each
$200.00
in a mixed case (6 per case)