Welcome to the Rathdowne Cellars Online Store.

Fill in some details below to search our extensive range. Please note that not all our products are available online (we're working on it though) so please contact us if we don't have what you're after.
We suggest using only one or two search options to begin with to maximise your search results.

View all Specials





Tenuta Barone di Valforte Pecorino IGT 2017
The Sorricchio family has owned the baronial fief of Valforte since the 13th Century. The entire vineyard lies within the Colline Teramane DOCG area (first vintage to be allowed the new DOCG was in 2003). The Tenute Barone di Valforte vineyards cover 42 hectares in various communes in the Teramo hills. The investment these gentleman farmers have made in their winery is truly impressive. After growing and selling their grapes for years, they took no shortcuts when they decided to … more
$24.00
each
$21.00
in a mixed case (6 per case)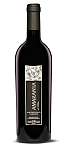 Tenuta Ulisse Amaranta Montepulciano D'Abruzzo 2016
AMARANTA Montepulciano D'Abruzzo is a cru wine obtained from Abruzzo' s most important red grape, the Montepulciano D'Abruzzo. This wine represents our commitment to making the utmost of the spectacular terroirs and microclimates that Abruzzo region offers.
The origin of this grape has always been uncertain. Cultivated mainly in Abruzzo and the other regions of centre-south Italy. Today, thanks to the passion of some producers and winemakers, Montepulciano D'Abruzzo has emerged to the international limelight as one of the best … more
$39.00
each
$36.00
in a mixed case (6 per case)


Tenuta Ulisse Montepulciano D'Abruzzo 2017
This wine has a ruby red colour with garnet reflections. intense, persistent and fruity and flowery fragrance with hints of cherry, blackberries, ripe red fruits. Well-bodied, tannic and well balanced. Excellent with flavoured first dishes, roast meats, mature cheeses and dark chocolate.
$25.00
each
$22.50
in a mixed case (6 per case)


Zaccagnini Montepulciano 'Dal Tralcetto' 2017
Look past the 'eye-candy' (actually a piece of vine) and you'll see a great little wine.
This dry, red wine made from the Montepulciano wine grape in the Abruzzo region of east-central Italy is noted for its deep reddish-purple hues and subtle nose with clear aromas of coffee and dark chocolate. It is a wine of medium-body, with silky tannins, a pleasant mouth feel and a subtle finish.
$29.00
each
$26.00
in a mixed case (6 per case)