Welcome to the Rathdowne Cellars Online Store.

Fill in some details below to search our extensive range. Please note that not all our products are available online (we're working on it though) so please contact us if we don't have what you're after.
We suggest using only one or two search options to begin with to maximise your search results.

View all Specials
Should you encounter any difficulties, please contact us by phone or email and we'll be ahppy to assist offline.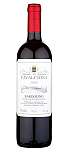 Azienda Agricola Cavalchina Bardolino Classico 2019 375ml
Bardolino's time has come! The junior sibling to it's neighbour Valpolicella, Bardolino is 'Italy's Beaujolais'. These lighter, even chillable but still red, reds are ideal for much of the style of modern Australian eating
$27.00
each
$24.70
in a mixed case (6 per case)


Ca' di Rajo "Lemoss" Glera Frizzante NV
Okay, for legal reasons we can't actually call this prosecco (even though its made from glera grown in Veneto). Why, you ask? Because it is made in the metodo ancestrale - better known as a pet nat to us! If that all sounds like gibberish, then not to worry. The important thing is that it's bloody delicious! Think lemon peel, green pears and sourdough, fruity and fresh with a lovely dry palate and a slight saline quality that makes it … more
$27.00
each
$24.30
in a mixed case (6 per case)


Canella Prosecco Superiore di Conegliano Valdobbiadene DOCG 2016 200ml
Canella Prosecco in screwcap 200ml bottles complete with little DOCG tag and all. Forget the cider, this is the go for summer!


Canella Ziro Prosecco NV
Canella is the estate of the Canella family, established in 1947 by Lorenzo Senior and now run by Lorenzo Junior, Alessandra, Nicoletta and Monica.
Today, Prosecco is the wine that spins the dollars of the wine business in the Veneto region. Ziro, made from the Glera grape, is an extremely appealing spumante characterised by its lively aromas and fruit and the ideal balance of acidity and sugar, which renders it both mellow and fresh. Dry and persistent on the palate, … more


Cantine Pra Soave Classico 2020
The wine has an attractive lemon colour and a bouquet bursting with notes of flowers and crisp fruit. Aromas of hawthorn and jasmine are particularly prominent, as are exotic yellow and white fruits such as peach and apricots. On the palate, the wine is medium bodied and flavoursome, full of fruit, with clear mineral notes. The wine is easy drinking and has an aftertaste of hazelnuts and nutshells.
$30.00
each
$26.00
in a mixed case (6 per case)


Le Battistelle Soave Classico Montesei 2019
Very drinkable wine with strong personality. The Montesei wine is made from small vineyards in the Soave Classico DOC, where it is impossible to machine-harvest the grapes and where the Garganega variety has been grown for many, many years. Pale straw yellow colour, this aromatic wine displays a full range of ripe fruit and white flowers characters. On the palate, the fruity, elegant nuances are stylishly intertwined with a lively minerality. Full of energy and flavour, this is offset by … more
$32.00
each
$28.80
in a mixed case (6 per case)


Monte Ronca 'Colle Marianna' Soave 2020
The inactive volcano Monte Calvarina is home to the vines of this Estate. The high altitude and volcanic soils are the reason Antonio Fattori can make compelx and elegant wines. The use of appassimento (sun drying of grapes) adds further depth of flavour. This is a Soave producer of the highest order. Interestingly, Antonio only uses Garganega in his three wines. However, after tasting his wines it is obvious they don't need anything extra.
A stunning glass of wine. Subtle, … more
$30.00
each
$27.00
in a mixed case (6 per case)


$98.00
each
$89.00
in a mixed case (6 per case)


Monte Roncá Valpolicella Ripasso Superiore 2017 375ml
As is often the case with ripasso style wines, this wine is a wonderful mix of bright, fresh aromatics, and dark, savoury intensity. The nose is fragrant, packed with red cherries, dried herbs, and a subtle clove and nutmeg spice. The palate is intense and vibrant, accompanied by persistent acidity and fine tannins.
$39.00
each
$35.00
in a mixed case (6 per case)


Pieropan Soave Classico 2020
Pieropan is the top of the Soave tree. This wine is his biggest production and is in some ways his best. Drinkable right now, with clean acid, nice viscosity without being fat and being able to compliment almost any dish someone can throw at you, this is a wine that should always feature in your cupboard.
$35.00
each
$31.50
in a mixed case (6 per case)


Ruggeri Prosecco Argeo DOCG NV
Very pale straw yellow with greenish glints, perfect clarity with abundant, persistent, fine perlage. The fresh, elegant bouquet offers flowery sensations merging into a typically fruity harmonious complexity with intense aromas reminiscent of golden apple. Fresh, delicate, balanced on the palate and light in alcohol with a long fruity finish. Perfect as an aperitif, ideal with fish, it goes extremely well starters & light first courses.
$20.00
each
WAS $23.00
$19.00
as part of a mixed case(6)

Tenuta di Tavignano Costa Verde Verdicchio dei Castelli di Jesi Classico Superiore 2020
Straw-yellow colour with greenish reflections and aroma of fresh fruit, tropical fruits and floral notes.
The flavour is typical of Verdicchio, with a slightly bitter after-taste.
Ideal pairing with seafood hors d'oeuvres, omelettes with spring herbs, simple pasta and rice dishes, even with vegetables and seafood.
$25.00
each
$22.50
in a mixed case (6 per case)


Tenuta di Tavignano Villa Torre Verdicchio dei Castelli di Jesi 2019
rom a certified organic vineyard in the Marche. Owned by the niece of one of the founders. The nose shows a minerality towards wet stones, citrus, and a light saline edge. The palate has a light textural note here with zingy acid and a flavor set of clean minerals, citrus and a light white nectarine.
Bartlett pear and Spanish broom aromas emerge from this wine. The savory palate delivers pink grapefruit, yellow peach and pineapple flavors set against crisp acidity. … more
$33.00
each
$29.70
in a mixed case (6 per case)