Welcome to the Rathdowne Cellars Online Store.

Fill in some details below to search our extensive range. Please note that not all our products are available online (we're working on it though) so please contact us if we don't have what you're after.
We suggest using only one or two search options to begin with to maximise your search results.

View all Specials



1
2
3
4
5
6
7
8
9
10
11
12
13
14
15
16
17
18
19
20
21
22
23
24
25
26
27
28
29
30
31
32
33
34
35
36
37
38
39
40


Vincent Dancer Bourgogne Rouge 2017
Dancer's Bourgogne Rouge-all three barrels worth-is drawn from a small parcel of vines in Pommard, near the Château de Pommard.
"A fresh and relatively elegant nose offers up notes of red cherry, raspberry, plum and a suggestion of earth. I like both the energy and detail to the delicious lighter weight flavors that possess perfectly good depth and persistence on the clean and dusty finale. To enjoy young." 86-88 points, Allen Meadows, Burghound, Issue 74
$69.00
each
$63.00
in a mixed case (6 per case)


Vincent Dancer Beaune 1er Cru Les Montrevenots Rouge 2017
This vineyard sits high on the edge of Pommard above Clos des Mouches. It's a south-facing, cool, rocky slope and Dancer's parcel was planted in 1996. The white clay and rocky soils here brings this red more lift and structure. The 2017 is oh so seductive with a succulent, fleshy texture; floral and red-fruited perfume; and a vibrant, juicy close.
$115.00
each
$104.00
in a mixed case (6 per case)


Victor Gontier Calvados Domfrontais 2008 42% 500ml
This 2008 vintage Calvados from renowned producer Victor Gontier represents excellent value for money. The nose is full of stewed pear with little or no oak influence. The palate has excellent intensity with toffee apple and galangal on the finish.
Country: France
Region: Normandy
Sub Region: Domfrontais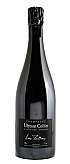 Ulysse Collin Les Perrieres Blanc de Balncs Extra Brut 2014 Base (Disgorged March 2018)
Amongst Collin's key parcels is that of Les Pierrières, located in Vert la Gravelle, close to the cellars in Congy. It's a 1.2-hectare, chalky site with a soil type that is very rare in Champagne, containing large chunks of black silex or onyx. There is only 30cm of topsoil before the vines hit the soft chalk (and silex) of the bedrock. The vines are now 35 years old and enjoy a southeast aspect with a negligible 10% slope.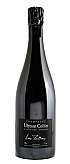 Ulysse Collin Les Maillons Blanc de Noirs Extra Brut 2014 Base (Disgorged March 2018)


Thomas Pico Vins de France Chardonnay 2017
From an organically farmed vineyard in Limoux.
$45.00
each
$40.50
in a mixed case (6 per case)


Thibaud Boudignon Anjou Blanc a Francoise 2016
From a parcel of 36 year-old vines in St-Lambert-du-Lattay, planted at 8000 vines/ha on shallow soils of grey schist and rhyolite. Native yeast fermented in wood including some 300l cigares, used to build lees complexity. Maturation in these and 700l demi-muids (30% new) for 15–18 months. Named in honour of his mother Françoise, who passed away when Thibaud was 17, and his father François.
Country: France
Region: Loire Valley

$115.00
each
$104.00
in a mixed case (6 per case)


Tesseron Cognac Composition
Composition is this producer's first non-XO release, yet even here Tesseron have aimed to make something very special for its level. There is no added colour, it is the older material that brings the depth. It pours a bright, light amber colour, offers aromatics of spiced autumn fruit, white flowers and fresh plum, while on the palate there is that classic Tesseron texture, and vinous, fruity complexity - guaranteeing the cognac's sipping credentials. At the bar, we have found the … more
$100.00
each
$95.00
in a mixed case (6 per case)


Super Felsa Spranger Riesling18
Paul Fuchs, Jérôme Mader, and Eric Kientzler - starred wine growers of the guide of the best wines of France and childhood friends - concretize a project of collaborative wine. To the delight of our taste buds! The name recalls an expression of Jérôme Mader's grandfather. Super Felsa Spranger means the riesling that breaks the stone so much it is dry . We reassure you, it is dry but it does not break the stones!
$38.00
each
$34.50
in a mixed case (6 per case)


Serge Dagueneau Pouilly Fume 2016
"The 2016 Pouilly-Fumé "les Pentes" from the Dagueneau family is really a classic and very stylish example of the appellation, wafting from the glass in a bright aromatic constellation of lime, green apple, flinty minerality, fresh-cut grass, orange peel and spring flowers. On the palate the wine is crisp, full-bodied and rock solid at the core, with fine focus and grip, vibrant acids and excellent length and grip on the very well-balanced finish. Very classy Pouilly-Fumé. 2018-2025. 92." John Gilman … more
Country: France
Region: Loire Valley
Sub Region: Pouilly Fume




1
2
3
4
5
6
7
8
9
10
11
12
13
14
15
16
17
18
19
20
21
22
23
24
25
26
27
28
29
30
31
32
33
34
35
36
37
38
39
40