Welcome to the Rathdowne Cellars Online Store.

Fill in some details below to search our extensive range. Please note that not all our products are available online (we're working on it though) so please contact us if we don't have what you're after.
We suggest using only one or two search options to begin with to maximise your search results.

View all Specials



1
2
3
4
5
6
7
8
9
10
11
12
13
14
15
16
17
18
19
20
21
22
23
24
25
26
27
28
29
30
31
32
33
34
35
36
37
38
39
40
41
42
43
44
45
46
47
48
49
50
51
52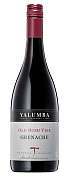 Yalumba Old Bush Vine Grenache 2017
Often described as one of Australia's unsung heroes, Grenache is naturally lighter in colour than Shiraz or Cabernet Sauvignon but continually provides us with wonderful big fruit flavours. Yalumba is extremely fortunate to have access to some of the oldest Grenache vineyards in the Barossa - with fruit for this wine sourced from vines planted between 1898 and 1973.
The 2017 Old Bush Vine Grenache is saturated with aromas of red fruits, cherries and perfumed berries, with hints of stalk … more
$20.00
each
$18.00
ea per case

Yalumba Barossa Viognier 2018
Pure aromas are reminiscent of fresh apricots, lifted ginger, saffron and
fresh white flowers. The palate is long, rich and luscious, with intense and
expressive stone fruit flavours and hints of orange peel, finishing with an
alluring freshness. This wine will continue to grow and develop in the bottle,
firstly showing enhanced apricots and spice, then after a couple of years
developing honey flavours and toast complexity.
A wonderful food wine that complements spiced dishes. Try it with Moroccan
tajine … more
$25.00
each
$18.00
ea per case

Yalumba Barossa Shiraz Cabernet 2017
Initial Shiraz aromas include ripe plum and cherry, followed by the leafy,
cedary spice and red currant aromas of Cabernet Sauvignon. The palate
is rich and very generous, yet soft and supple. Balanced flavours linger
throughout the long finish.
$25.00
each
$22.00
ea per case


Xanadu Reserve Chardonnay 2015
Winner of 5 trophies for the at the Royal QLD WIne Show 2017.
Best Chardonnay
Best Single Vineyard White
Best Young White Wine
Best White Wine
And.....
Grand Champion Wine of Show
Country: Australia
Region: Margaret River

$86.00
each
$78.00
ea per case


Xanadu Cabernet Sauvignon 2014
19 TROPHIES & 36 GOLD MEDALS AWARDED OVER 10 VINTAGES
The 2014 Xanadu Cabernet Sauvignon exhibits vibrant, characteristic aromas of cassis, mulberries, and black plums entwined with hints of cinnamon, nori, and potpourri.
Best Cabernet Sauvignon Trophy | Wine Show of Western Australia 2018
Best Older Red Trophy | Wine Show of Western Australia 2018
The Cabernet Trophy | National Wine Show of Australia 2016
96 points - James Halliday, Wine Companion Online, March 2017
Gold Medal - 2018 Wine … more
Country: Australia
Region: Margaret River

$39.00
each
$34.00
ea per case


Woodlands Margaret Cabernet Merlot Malbec 2015
'Margaret' is a blend of 75% Cabernet Sauvignon, 16% Merlot and 9% Malbec.
Woodlands 'Margaret' is sourced entirely from the Woodlands Vineyard. The Cabernet Sauvignon portion comes from a slope on the south of Woodlands that wraps around a 90-degree radius from east to north. The fruit on this slope receives a great deal of direct sunlight from morning to mid-afternoon, leading to rich full-bodied wines. The Merlot and Malbec plots that make up the remainder of 'Margaret' come from … more
Country: Australia
Region: Margaret River
Sub Region: Wilyabrup

$55.00
each
$49.50
ea per case


Woodlands Chardonnay 2017
Woodlands is one of the untapped treasures of the Margaret River. This wine has characters of apple, pear minerals and a whiff of French oak. The palate is clean, fresh and textured with an excellent balance of medium weight richness and fresh acidity.
Country: Australia
Region: Margaret River

$29.00
each
$26.00
ea per case

Willie Smiths Organic Apple Cider 330ml - Case (24)
Country: Australia



Williams Crossing Pinot Noir 2016
Floral aromatics merge with fresh macerated black cherries, charcuterie & spice. Complex, densely fruited yet alluringly elegant.
The Palate is loaded with upfront fruit and met with mid-palate richness, presenting great extract of both fruit and finely woven texture. Delicate French oak imbues spice and charm.
Exceptional value, up there with the best Williams Crossing's in recent years. Drink now or in 5-7 years.
Country: Australia
Producer: Curly Flat
Region: Macedon

$33.00
each
$30.00
ea per case


Williams Crossing Chardonnay 2016
Light/mid straw gold with sparkling clarity.
Within a generous white peach frame, citrus fruits of lime and grapefruit set the scene. Secondary inputs of French oak spice, oatmeal, roasted cashews, vanilla culminate in a nose that is perfumed and complex. .
A crisp citrus wave is met with flesh ripe white peach. The overall contrast forms a juicy, luscious and lingering palate. With fine and persisting structure that provides elegant carriage for the mouth filling fruit to its overall satisfying … more
Country: Australia
Producer: Curly Flat
Region: Macedon

$30.00
each
$27.00
ea per case



1
2
3
4
5
6
7
8
9
10
11
12
13
14
15
16
17
18
19
20
21
22
23
24
25
26
27
28
29
30
31
32
33
34
35
36
37
38
39
40
41
42
43
44
45
46
47
48
49
50
51
52