Welcome to the Rathdowne Cellars Online Store.

Fill in some details below to search our extensive range. Please note that not all our products are available online (we're working on it though) so please contact us if we don't have what you're after.
We suggest using only one or two search options to begin with to maximise your search results.

View all Specials



1
2
3
4
5
6
7
8
9
10
11
12
13
14
15
16
17
18
19
20
21
22
23
24
25
26
27
28
29
30
31
32
33
34
35
36
37
38
39
40
41
42
43
44
45
46
47
48
49
50
51
52


$160.00
each
$145.00
ea per case


Mount Mary Pinot Noir 2016
99 Points. 2018 Winery Of the Year.
"Exudes supreme class: the bouquet has a rose garden of perfume and spice, the palate a concerto for violins and cellos, as predominantly red berry fruits glide around the finest quality tannins of the cello. The length and balance are awesome, and the wine will be singing 20 years on from vintage." Drink by 2035 - James Halliday.
Country: Australia
Producer: Mount Mary
Region: Yarra Valley

$160.00
each
$135.00
ea per case


Mount Mary Quintet Cabernets 2014
"While there wasn't a lot of wine made in the Yarra Valley in '14 (wind and rain during flowering), some wine of very high quality was made - witness this. Mount Mary has shown over the decades that Quintet develops superbly, and this complex dark berry-flavoured Bordeaux blend will do just that." 97 points. James Halliday, Halliday Wine Companion 2017
Country: Australia
Producer: Mount Mary
Region: Yarra Valley

$155.00
each
$140.00
ea per case


Campbells Merchant Prince Muscat 375ml
As with the Isabella Topaque, is more viscous and more luscious than its peers, with the most complex array of flavours adding to the usual raisin, burnt toffee and hints of tar.
James Halliday's Australian Wine Companion 2013 97 points
Country: Australia
Region: Rutherglen

$145.00
each
$131.00
ea per case

Campbells Rare Isabella Tokay 375ml
When it comes to Tokay, Campbell's Isabella is in a category all its own. This is classified as a rare Rutherglen and for good reason: with a base wine more than 60 years old its complex, ultra-rich and utterly gorgeous. It pours almost as thick as treacle and tastes of it, too, with layers of flavour: Christmas cake, toffee, exotic spice and and while super sweet and velvety on the palate its beautifully balanced. Perfection in a glass. The name … more
Country: Australia
Region: Rutherglen

$145.00
each
$131.00
ea per case


Yangarra High Sands Grenache 2015
Arguably Australia's best Grenache. Simply a must-try wine.
Certified Biodynamic. Bush vine grenache, planted 1946. Hand picked, wild fermented, 50% whole berries, cold soaked, open fermenters, matured in French oak but none of it was new.
"Deep red/purple colour. The bouquet holds smoky, charry, savoury aromas with some dry spice notes, and has depth and gravity which mirrors the deep colour and is more profound than usual in pure grenache wines. Clove, pepper, mixed-spice aromas, full body and powerful flavour. … more
Country: Australia
Region: McLaren Vale

$145.00
each
$130.00
ea per case


Henschke Wheelwright Shiraz 2015
The Wheelwright, produced from 50-year-old low-yielding, ungrafted, biodynamically-grown shiraz vines planted by Stephen's dad, Cyril, about the time he created Hill of Grace.
The Wheelwright 2015 Shiraz was fermented matured in 5% new and 95% seasoned (75% French, 25% American) oak hogsheads for 20 months before blending and bottling.
Country: Australia
Producer: Henschke
Region: Eden Valley

$145.00
each
$130.00
ea per case


Torbreck Factor Shiraz 2010
"Deep garnet-purple colour and a 100% Shiraz wine aged in predominately older oak, the 2010 The Factor reveals a stunningly beautiful nose of creme de cassis, plum pudding and blackberry coulis with intriguing flourishes of licorice, dark chocolate, cloves and peppered salami. Big and voluptuously fruited in the full bodied mouth, this is a full-on, complex Shiraz possessing a great foundation of firm, rounded tannins and an energised acid backbone to bring everything to a finish with outstanding length and … more
$140.00
each
$125.00
ea per case


Rockford Home Block Cabernet 2013 Magnum
Not available at cellar door, but this outstanding Cabernet in a magnum is perfect for a family luncheon. Made from the Rockford "Home Block", this is 100% Cabernet Sauvignon.
$140.00
each
$126.00
ea per case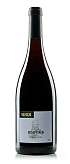 Bindi Block Five Pinot Noir 2016
Diam cork closure. The Block 5 vineyard is about half a hectare in size on a sheltered, north facing, and quartz riddled site. The wine is always darker in fruit expression and immediately more spicy and earthy that the Original Vineyard. It is also more concentrated with more tannin and fruit power. The wines from this vineyard require more bottle ageing to develop the same suppleness and delicacy as the Original Vineyard but even in their youth are deeper and … more



1
2
3
4
5
6
7
8
9
10
11
12
13
14
15
16
17
18
19
20
21
22
23
24
25
26
27
28
29
30
31
32
33
34
35
36
37
38
39
40
41
42
43
44
45
46
47
48
49
50
51
52