Welcome to the Rathdowne Cellars Online Store.

Fill in some details below to search our extensive range. Please note that not all our products are available online (we're working on it though) so please contact us if we don't have what you're after.
We suggest using only one or two search options to begin with to maximise your search results.

View all Specials
NEW. Check our our "Stay At Home" wines packs. Easy-peasy wine selection.



1
2
3
4
5
6
7
8
9
10
11
12
13
14
15
16
17
18
19
20
21
22
23
24
25
26
27
28
29
30
31
32
33
34
35
36
37
38
39
40
41
42
43
44
45
46
47
48
49
50


Wirra Wirra Chook Block Shiraz 2016
Winery Notes - "From Wirra Wirra's own biodynamically farmed Chook Block Vineyard planted in 1960, there comes from time to time very small parcels of exceptionally intense, high quality fruit. In the very best years this fruit is vinified separately to create wines of unique interest, they are released in tiny quantities under this simple and unpretentious label... Chook Block. Initially crafted from the great 1998 vintage, Chook Block takes its name from one of Greg Trott's original broiler chicken … more
Country: Australia
Region: McLaren Vale

$150.00
each
$135.00
in a mixed case (6 per case)

Willie Smiths Organic Apple Cider 330ml - Case (24)
Country: Australia



Wildman Wines Astro Bunny Pét Nat 2019
"The 2019 saw us entirely change the three vineyards we use for the Astro Bunny, and to mark the occasion we refreshed the label to launch our beloved Bunny into space - where she belongs! The reasons for the vineyard changes were quality, quality and quality. We've moved to a stunning new premium site in McLaren Vale for the Nero d'Avola (25%), owned by legendary viticulturist Sue Trott. We're also cropping from an immaculately managed 60-year-old Zibibbo vineyard in the … more
Country: Australia
Region: South East Australia

$39.00
each
$35.00
in a mixed case (6 per case)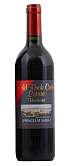 Wild Duck Creek Springflat Shiraz 2017
"The 2015 release theme would be 'restrained'.
The fruit for the Springflat comes from four sites; 60% of which comes from our northern vineyards, 40% from the south at Mia Mia. Dark crimson in colour - if one wine represents a snapshot of the whole vintage, this is it. There are delightful red fruit aromatics of raspberry and strawberries, along with some briary cigar box and undergrowth characters. The palate has a nervous energy of natural acids, with opulent red … more
$62.00
each
$56.00
in a mixed case (6 per case)


$75.00
each
$68.00
in a mixed case (6 per case)


Whistling Eagle Eagles Blood Shiraz 2015
Impenetrable black as night colour with a very deep dark purple black hue. Heady aromatics of ripe blackberries, liquorice and dark chocolate intermix with vanillin cedar, black plum and spice. Bold, richly textured flavours of succulent blackberries, liquorice and black plum flavours hit the palate with tremendous force completely saturating the mouth. Underpinning the fruit is spicy vanillin oak, light earth and spicy pepper. Velvet smooth tannins have a lurking sturdiness to them. Outstanding concentration and power with a long … more
$60.00
each
$54.00
in a mixed case (6 per case)

Wheeler Yarra Valley Rosé 2019
An excellent new dry Rosé to try - made from Upper Yarra Valley Cabernet Franc. Bursting with flavours of fresh raspberries and blood oranges. Barrel fermentation gives extra texture and softness to a fresh, crisp finish. Tiny production so grab it while you can. … more
Country: Australia
Region: Yarra Valley

$27.00
each
$24.50
in a mixed case (6 per case)

Wheeler Vino Yarra Valley Chardonnay 2018
A fantastic Yarra Valley Chardonnay with excellent fruit weight and texture. 100% barrel fermented in older French oak it is fruit forward with distinctively Chardonnay peach, melon flavours along with cashew notes from time on lees. Good underlying acidity though keeps it balanced and fresh.
Country: Australia
Region: Yarra Valley

$32.00
each
$29.00
in a mixed case (6 per case)


Wheeler Vino Sunbury Pinot Noir 2018
Made using pristine fruit from the 30 year old Ray-Monde vineyard in Gisborne South, comes a delicious expression from an emerging producer. 100% destemmed, naturally fermented before maturation in seasoned French oak for six months. Highly perfumed with red berries and floral notes coming to the fore, a tight and bright palate packed with flavours of rhubarb, mixed berries and cherries.
$32.00
each
$29.00
in a mixed case (6 per case)


Wheeler Vino La Cavale Blanc 2018
Made from a blend of Riesling (2/3) from Bendigo and Chardonnay (1/3) from the Yarra Valley. Making for a very tasty white.
Barrel fermented in seasoned French oak, the La Cavale Blanc is a layered textural and energetic dry white that's highly versatile across many cuisines and is an all-round delicious no-nonsense drink.
Country: Australia
Region: Heathcote/Bendigo

$25.00
each
$23.00
in a mixed case (6 per case)



1
2
3
4
5
6
7
8
9
10
11
12
13
14
15
16
17
18
19
20
21
22
23
24
25
26
27
28
29
30
31
32
33
34
35
36
37
38
39
40
41
42
43
44
45
46
47
48
49
50