Welcome to the Rathdowne Cellars Online Store.

Fill in some details below to search our extensive range. Please note that not all our products are available online (we're working on it though) so please contact us if we don't have what you're after.
We suggest using only one or two search options to begin with to maximise your search results.

View all Specials



1
2
3
4
5
6
7
8
9
10
11
12
13
14
15
16
17
18
19
20
21
22
23
24
25
26
27
28
29
30
31
32
33
34
35
36
37
38
39
40
41
42
43
44
45
46
47
48
49
50
51
52
53
54
55
56
57
58
59
60
61
62
63
64
65
66
67
68
69
70
71
72
73
74
75
76
77
78
79
80
81
82
83
84
85
86
87
88
89
90
91
92
93
94
95
96
97
98
99
100
101
102
103
104
105
106
107
108
109
110
111
112
113
114
115
116
117
118
119
120
121
122
123
124
125
126
127
128
129
130
131
132
133
134
135


$38.00
each
$35.00
ea per case


Accuro Malbec 2016
Made from fruit sourced from the Finca Los Alamos vineyard, upper Uco Valley Tunuyan, Mendoza. A unique soil profile of immense paleo channels - alluvial gravels descend to 10's of metres depth. Water enters the profile during the October/November thaw (ideal for flowering) whilst rainfall is extremely scarce for the rest of the growing season. Berries are small and flavours intense. The site is at 1200 m asl and combined with a continental influence results in great colour and good … more
$23.00
each
$21.00
ea per case


Adrien Camut Calvados Pays d'Auge 41% 700ml
This "8 year old" Calvados has been produced following the strict criteria of the label "Calvados Pays d'Auge", using only Cider apples from Pays d'Auge.
Their apple trees yield about twenty varieties of cider apples : sweet, bitter-sweet,bitter and acidulous. Examples of varieties : Bisquet, Binet Rouge, Noel des Champs, Egyptia, etc.
Calvados are still distilled over a wood fire in three little pot stills to maintain traditional and artisanal methods of production. It is then aged in in oval … more


Agrapart Blanc de Blancs 7 Crus 1er Cru Brut NV (2015 Base. Disgorged March 2018)
The name here refers to the seven Côte des Blancs villages from which it derives: Avize (younger vines, 20-40 years), Cramant, Oger, Oiry, Avenay-Val-d'Or, Bergères-les-Vertus and Mardeuil. Like all Agrapart wines, the fruit is 100% from vineyards that are estate-owned and farmed. 7 Crus is a blend of two different harvests; in this case 60% 2015 from Premier Cru vineyards and 40% 2014 from Grand Cru sites (this reserve wine is raised in neutral, 600-litre oak casks). The breakdown is … more
$120.00
each
$110.00
ea per case


Agrapart Grand Cru Complantée Extra Brut NV (2015 Base. Disgorged March 2018)
Disgorged March 2018. Complantée comes from a single parcel in Avize that Agrapart co-planted (complantée) with six varieties: Pinot Noir, Pinot Meunier and Chardonnay, as well as the "heirloom" Champagne varieties of Arbane, Petit Meslier and Pinot Blanc. The fruit for this release is based on the 2015 harvest (with 20% reserve wine from 2014). All the fruit was hand harvested together, co-fermented and barrel-aged before being put to bottle without filtration. The wine rested for just over two years … more
$200.00
each
$180.00
ea per case


Agrapart Terroirs Blanc de Blanc Grand Cru NV
"The NV Brut Blanc de Blancs Grand Cru Terroirs emerges from the glass effortlessly with layers of fruit. This is an especially large scaled, generous Terroirs that impresses for its sheer depth and body. Clean mineral notes frame the striking finish. This, too, is a breathtaking expression of pure Chardonnay fruit. The Terroirs is equal parts 2006 and 2007 juice from the Grand Cru villages of Avize, Oger, Cramant and Oiry. Disgorged July 2011. Anticipated maturity: 2011-2015.
I realize I … more
$115.00
each
$105.00
ea per case


Airlie Bank Gris on Skins 2018
Winery Notes - "Made from a small block of pinot gris next to the dam, we take 50% of the harvest and apply 100% whole bunch fermentation. This is a 12-day process very similar to how we make pinot noir.
The other 50% is a whole berry ferment, which is hand plunged for 3 days.
The two batches are pressed together to old hogsheads, where they remain for 3 months prior to a clean rack. No finings or stabilization. Minimal … more
Country: Australia
Region: Yarra Valley

$22.00
each
$20.00
ea per case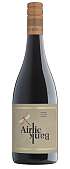 Airlie Bank Yarra Valley Franc 2018
'Blackcurrant, ripe raspberry, ash and lots of spice, sweet capsicum. Light bodied, but good intensity of small berried fruits, sappy green and spicy things are punctuation marks here, rather than text, acidity is fresh and slaty, tannin forms a fine dust, and the finish is cool and fresh. Great thing to drink.'
92 Points, Gary Walsh - The Wine Front
Country: Australia
Region: Yarra Valley

$23.00
each
$21.00
ea per case


Akarua Sparkling Pinot Noir Chardonnay NV
33% Pinot Noir, 67% Chardonnay
Akarua Brut NV is a fresh aperitif style with floral, savoury and bread dough aromas. The palate has a creamy middle and a long crisp brut finish.
From the Bannockburn sub-region, the Pinot Noir and Chardonnay from several blocks on the vineyard are hand harvested and whole bunch pressed. All batches are kept separate. Juices are settled and racked to yeast fermentation in old French oak barriques and stainless steel tanks.
"The delicate nose is … more
Country: New Zealand
Region: Central Otago

$42.00
each
$38.00
ea per case


Alain Brumont Chateau Bouscasse Madiran 2013
65% Tannat, 25% Cabernet Sauvignon and 10% Cabernet Franc yielding 45 hl/ha. Malo is done in barrel and the wine is bottled without filtration. An elegant expression of Madiran offering more body and depth than many Bordeaux at prices that reach well above the modest price for this wine. Fragrant with blackcurrants plum and spice. Wonderfully fresh on the palate with remarkably refined tannins.
$35.00
each
$32.00
ea per case



1
2
3
4
5
6
7
8
9
10
11
12
13
14
15
16
17
18
19
20
21
22
23
24
25
26
27
28
29
30
31
32
33
34
35
36
37
38
39
40
41
42
43
44
45
46
47
48
49
50
51
52
53
54
55
56
57
58
59
60
61
62
63
64
65
66
67
68
69
70
71
72
73
74
75
76
77
78
79
80
81
82
83
84
85
86
87
88
89
90
91
92
93
94
95
96
97
98
99
100
101
102
103
104
105
106
107
108
109
110
111
112
113
114
115
116
117
118
119
120
121
122
123
124
125
126
127
128
129
130
131
132
133
134
135