Welcome to the Rathdowne Cellars Online Store.

Fill in some details below to search our extensive range. Please note that not all our products are available online (we're working on it though) so please contact us if we don't have what you're after.
We suggest using only one or two search options to begin with to maximise your search results.

View all Specials
Should you encounter any difficulties, please contact us by phone or email and we'll be ahppy to assist offline.



1
2
3
4
5
6
7
8
9
10
11
12
13
14
15
16
17
18
19
20
21
22
23
24
25
26
27
28
29
30
31
32
33
34
35
36
37
38
39
40
41
42
43
44
45
46
47
48
49
50
51
52
53
54
55
56
57
58
59
60
61
62
63
64
65
66
67
68
69
70
71
72
73
74
75
76
77
78
79
80
81
82
83
84
85
86
87
88
89
90
91
92
93
94
95
96
97
98
99
100


A Rodda Cuvee de Chez Cabernet 2018
The 2017 Cuvée de Chez blend consists of Cabernet Sauvignon (60%), Merlot (22%), Malbec (8%), Petit Verdot (6%) and Cabernet Franc (4%).
"Cuvée de Chez" loosely translates as Cellar Blend and is Adrian's interpretation of a traditional Bordeaux blend or 'Claret'.
Adrian believes that when it comes to Bordeaux varieties, the sum is greater than its parts. Cabernet Sauvignon provides the tannin, length and structural backbone, Merlot contributes 'the fuzzy ball of fruit' in the mid-palate, Cabernet Franc red fruits … more
Country: Australia
Region: Beechworth

$38.00
each
$35.00
in a mixed case (6 per case)


Accuro Malbec 2018
Made from fruit sourced from the Finca Los Alamos vineyard, upper Uco Valley Tunuyan, Mendoza. A unique soil profile of immense paleo channels - alluvial gravels descend to 10's of metres depth. Water enters the profile during the October/November thaw (ideal for flowering) whilst rainfall is extremely scarce for the rest of the growing season. Berries are small and flavours intense. The site is at 1200 m asl and combined with a continental influence results in great colour and good … more
$23.00
each
$21.00
in a mixed case (6 per case)


Adelina Ruchioch Riesling 2021
Ruchioch is a very low cropping site. It produces a Riesling that has not only wonderful, pulpy mid-palate concentration and texture, but also the highest acidity that Colin has seen. It all makes for a lively combination!
De-stemmed and crushed before pressing, the free-run juice was settled, racked, and fermented to near dryness. Slightly higher in alcohol that the Polish Hill River—but also with more acidity—it's chalky, crystalline, and focused with a wash of lime zest, pink grapefruit and jasmine, … more
Country: Australia
Region: Clare Valley

$32.00
each
$29.70
in a mixed case (6 per case)


Admiral Rodney Officer's Release No.2 2009 (Irish Cask Finish) 45% 700ml
St Lucia Distillers Group of Companies is a small rum distillery situated in the scenically beautiful and agriculturally rich valley of Roseau on the Caribbean island of St Lucia. A passionate team of distillers, blenders, engineers, technicians and administrative staff work together to produce some of the world's best rums and rum products. St Lucia Distillers Group of Companies products have been recognised at the world's most exacting competitions, winning numerous accolades and awards. Even if the sugar cane is … more
Country: Carribean
Region: Saint Lucia

$165.00
each
$150.00
in a mixed case (6 per case)

Adrien Camut Calvados Pays d'Auge 6 Year Old 41% 700ml
Since the 1800s, the Camut family has grown 115 acres of apple trees in the Pays d'Auge, the finest growing region for Calvados. In Normandy, 800 types of apples are grown; the Camut family grow about 25 of these, all of which are hand-harvested.
While pears are allowed in Calvados (actually mandatory in the Domfrontais region with a minimum of 30%), only apples grown on the Camut property are used in Camut Calvados. Cider is made from these apples and … more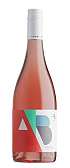 Airlie Bank Gris on Skins 2021
Winery Notes - "Made from a small block of pinot gris next to the dam, we take 50% of the harvest and apply 100% whole bunch fermentation. This is a 12-day process very similar to how we make pinot noir.
The other 50% is a whole berry ferment, which is hand plunged for 3 days.
The two batches are pressed together to old hogsheads, where they remain for 3 months prior to a clean rack. No finings or stabilization. Minimal … more
Country: Australia
Region: Yarra Valley

$22.00
each
$20.00
in a mixed case (6 per case)


Airlie Bank Sparkling Brut NV
The NV Airlie Bank sparkling is a blend of 85% Chardonnay and 15% Pinot Noir- sourced from within the Yarra Valley. Small portions were barrel fermented and given extended time on lees to build texture and complexity.
It shows aromas of citrus fruits and subtle apricot, complemented by a doughy, bready complexity.
Country: Australia
Region: Yarra Valley

$20.00
each
$18.00
in a mixed case (6 per case)


Alain Graillot Crozes-Hermitage Rouge 2018 Magnum
The Domaine Alain Graillot has now been given two étoilés (stars) and become the highest rated Crozes Domaine in France's leading wine guide, Revue du Vin de France's Le Guide des Meilleurs Vins de France. Not that anyone truly needed this confirmation! It does however confirm the great work being done by Alain's sons, Maxime and Antoine, who are now their father's right and left arms. With an average vine age of 40+ years, the Graillot terroirs are now humming … more
Country: France
Region: Rhone Valley
Sub Region: Crozes-Hermitage

$170.00
each
$153.00
in a mixed case (6 per case)


Albamar Albarino 2020
Lightning in a bottle, mineral verve and tenacious salinity. It is elegant and cutting, dancing across the palate with electric ease showing lemon, lime and green pineapple and a final lashing of saline minerals. Prawns, seafood tapas and firm meaty white fish.
"2018 and 2019 are a return to cooler vintages in Rías Baixas, and I was able to compare the entry-level Albariño bottling from Albamar from both years, the youngest of which, the 2019 Albamar, had just been bottled. … more
Country: Spain
Region: Rias Baixas

$38.00
each
$34.20
in a mixed case (6 per case)

Alberto Oggero Sandro d'Pindeta 2018
"Sandro d'Pindeta" by Alberto Oggero is a graceful, lean and lively Nebbiolo portrait from Roero area. This is a sincere homage to granpa Sandro, vinified only in concrete tanks, it exhibits a juicy, sharp and artisanal profile where crunchy red fruit is the main protagonist with vinous and rustic shadows.
$44.00
each
$39.60
in a mixed case (6 per case)

$105.00
each
$95.00
in a mixed case (6 per case)

Alex Foillard Beaujolais Brouilly 2019
Alex Foillard's Brouilly comes from the aptly named 'La Folie' (Madness), a steep vineyard just above Reverdon. The general rule is that Brouilly is the Côte de Brouilly's slightly softer, more sensuous sibling and Foillard's is a glorious example.
"Glistening ruby. Primary red and blue fruits and succulent flowers on the mineral- and spice-accented nose. Bright, spicy and energetic on the palate, offering juicy raspberry, boysenberry and spicecake flavors that show fine clarity and deepen slowly with air. Delivers seamless … more
Country: France
Region: Beaujolais
Sub Region: Morgon

$75.00
each
$68.00
in a mixed case (6 per case)


Allessandro Masnaghetti Map - Chianti Classico DOCG in 3D. Framed.
The Chianti Classico map, which many of you already know in two dimensions, now in 3D relief.
Perfect for analyzing valleys, ridges, hills, exposures, and altitude differences.
91 x 67 centimeters including the frame, yet light and easy to manage.
Will be shipped by courier and protected by a package of reinforced cardboard (103 x 77 x 8 centimeters).


Allies Assemblage Pinot 2020
The Assemblage is a composite blend of vineyards from across the Mornington Peninsula. The Assemblage is matured a vast French oak barrel called a Foudre. Holding nearly 3000 litres and with very thick staves, the wine matures slower than in smaller barrels and with less oxygen ingress. This ensures that over the maturation period the delicate aromas and flavours are not lost and the resulting wine is vibrantly flavoured with silky, supple structure and ready to enjoy earlier without sacrificing … more
Country: Australia
Region: Mornington Peninsula

$34.00
each
$30.50
in a mixed case (6 per case)


Alphonse Mellot Sancerre Génération Dix-Neuf 2017
Biodynamic. Together with its sister-in-arms, Cuvée Edmond, Dix-Neuf is the antithesis of modern 'textbook' Sancerre. This jaw-dropping Sancerre is drawn from the oldest vines in the Moussière vineyard (approximately 100 years of age) cropped at Grand Cru Burgundy-level yields (in fact, the lower end of this range). The wine was fermented and raised in 2,000-litre, tronconique wooden tanks for 12 months before a spell in steel, again on lees. Only 500 cases per year get to see the light of … more
Country: France
Region: Loire Valley
Sub Region: Sancerre

$170.00
each
$153.00
in a mixed case (6 per case)



1
2
3
4
5
6
7
8
9
10
11
12
13
14
15
16
17
18
19
20
21
22
23
24
25
26
27
28
29
30
31
32
33
34
35
36
37
38
39
40
41
42
43
44
45
46
47
48
49
50
51
52
53
54
55
56
57
58
59
60
61
62
63
64
65
66
67
68
69
70
71
72
73
74
75
76
77
78
79
80
81
82
83
84
85
86
87
88
89
90
91
92
93
94
95
96
97
98
99
100