Welcome to the Rathdowne Cellars Online Store.

Fill in some details below to search our extensive range. Please note that not all our products are available online (we're working on it though) so please contact us if we don't have what you're after.
We suggest using only one or two search options to begin with to maximise your search results.

View all Specials



1
2
3
4
5
6
7
8
9
10
11
12
13
14
15
16
17
18
19
20
21
22
23
24
25
26
27
28
29
30
31
32
33
34
35
36
37
38
39
40
41
42
43
44
45
46
47
48
49

Yalumba Barossa Shiraz Cabernet 2017
Initial Shiraz aromas include ripe plum and cherry, followed by the leafy,
cedary spice and red currant aromas of Cabernet Sauvignon. The palate
is rich and very generous, yet soft and supple. Balanced flavours linger
throughout the long finish.
$25.00
each
$22.00
in a mixed case (6 per case)


Xanadu Reserve Chardonnay 2015
Winner of 5 trophies for the at the Royal QLD WIne Show 2017.
Best Chardonnay
Best Single Vineyard White
Best Young White Wine
Best White Wine
And.....
Grand Champion Wine of Show
Country: Australia
Region: Margaret River

$86.00
each
$78.00
in a mixed case (6 per case)

Willie Smiths Organic Apple Cider 330ml - Case (24)
Country: Australia



Williams Crossing Pinot Noir 2017
Red berried fruits lead with delicate black cherry featuring throughout. Forest tones ranging from the canopy down to undergrowth provide both freshness and a subtle earthen core. Gentle oak inputs provide supple support in the form of spiced vanillin and cocoa.
Focused red and black fruit flow across a subtle foundation of dusty tannins. An energetic and textured palate leaves a lingering savoury mid palate of good depth and interest. - Winermaker Note
Country: Australia
Producer: Curly Flat
Region: Macedon

$33.00
each
$30.00
in a mixed case (6 per case)


Williams Crossing Chardonnay 2016
Light/mid straw gold with sparkling clarity.
Within a generous white peach frame, citrus fruits of lime and grapefruit set the scene. Secondary inputs of French oak spice, oatmeal, roasted cashews, vanilla culminate in a nose that is perfumed and complex. .
A crisp citrus wave is met with flesh ripe white peach. The overall contrast forms a juicy, luscious and lingering palate. With fine and persisting structure that provides elegant carriage for the mouth filling fruit to its overall satisfying … more
Country: Australia
Producer: Curly Flat
Region: Macedon

$30.00
each
$27.00
in a mixed case (6 per case)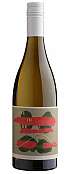 Wilimee Wines Red Cambrian Chardonnay 2017
Wilimee is a small family-run vineyard in the Macedon Ranges, at an altitude of 600m, boasting one of the oldest sites in Macedon - planted 1982.
The grapes for this Chardonnay come from red Cambrian soil (some of the oldest in Australia).
$46.00
each
$41.00
in a mixed case (6 per case)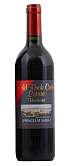 Wild Duck Creek Springflat Shiraz 2016
"The 2015 release theme would be 'restrained'.
The fruit for the Springflat comes from four sites; 60% of which comes from our northern vineyards, 40% from the south at Mia Mia. Dark crimson in colour - if one wine represents a snapshot of the whole vintage, this is it. There are delightful red fruit aromatics of raspberry and strawberries, along with some briary cigar box and undergrowth characters. The palate has a nervous energy of natural acids, with opulent red … more
$59.00
each
$54.00
in a mixed case (6 per case)


$75.00
each
$68.00
in a mixed case (6 per case)


Whistling Eagle Eagles Blood Shiraz 2014
Impenetrable black as night colour with a very deep dark purple black hue. Heady aromatics of ripe blackberries, liquorice and dark chocolate intermix with vanillin cedar, black plum and spice. Bold, richly textured flavours of succulent blackberries, liquorice and black plum flavours hit the palate with tremendous force completely saturating the mouth. Underpinning the fruit is spicy vanillin oak, light earth and spicy pepper. Velvet smooth tannins have a lurking sturdiness to them. Outstanding concentration and power with a long … more
$60.00
each
$54.00
in a mixed case (6 per case)

$32.00
each
$29.00
in a mixed case (6 per case)



1
2
3
4
5
6
7
8
9
10
11
12
13
14
15
16
17
18
19
20
21
22
23
24
25
26
27
28
29
30
31
32
33
34
35
36
37
38
39
40
41
42
43
44
45
46
47
48
49