Welcome to the Rathdowne Cellars Online Store.

Fill in some details below to search our extensive range. Please note that not all our products are available online (we're working on it though) so please contact us if we don't have what you're after.
We suggest using only one or two search options to begin with to maximise your search results.

View all Specials



1
2
3
4
5
6
7
8
9
10
11
12
13
14
15
16
17
18
19
20
21
22
23
24
25
26
27
28
29
30
31
32
33
34
35
36
37
38
39
40
41
42
43
44
45
46
47
48
49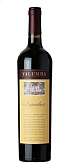 Yalumba The Signature Cabernet Shiraz 2015
"It is with great pleasure we present our 46th vintage release of The Signature Cabernet Sauvignon & Shiraz - a superb 2015 vintage that honours Darrell Kruger. We raise a glass of this wine to celebrate Darrell's years of service, commencing in 1975 working for Yalumba in the Barossa vineyards. Darrell
lives by the old saying "if you enjoy what you do, you never work a day in your life," and over the years Darrell rose to become Barossa Vineyard … more
Country: Australia
Region: Barossa/Coonawarra

$70.00
each
$63.00
in a mixed case (6 per case)


Yalumba Samuels Collection Bush Vine Grenache 2018
Often described as one of Australia's unsung heroes, Grenache is naturally lighter in colour than Shiraz or Cabernet Sauvignon but continually provides us with wonderful big fruit flavours. Yalumba is extremely fortunate to have access to some of the oldest Grenache vineyards in the Barossa - with fruit for this wine sourced from vines planted between 1898 and 1973.
The fragrance is saturated with brooding plum red fruits, dark cherries and perfumed berries. This is a defined wine showing the … more
$21.00
each
$19.00
in a mixed case (6 per case)

Yalumba Barossa Viognier 2018
Pure aromas are reminiscent of fresh apricots, lifted ginger, saffron and
fresh white flowers. The palate is long, rich and luscious, with intense and
expressive stone fruit flavours and hints of orange peel, finishing with an
alluring freshness. This wine will continue to grow and develop in the bottle,
firstly showing enhanced apricots and spice, then after a couple of years
developing honey flavours and toast complexity.
A wonderful food wine that complements spiced dishes. Try it with Moroccan
tajine … more
$25.00
each
$22.50
in a mixed case (6 per case)


Xanadu Reserve Chardonnay 2015
Winner of 5 trophies for the at the Royal QLD WIne Show 2017.
Best Chardonnay
Best Single Vineyard White
Best Young White Wine
Best White Wine
And.....
Grand Champion Wine of Show
Country: Australia
Region: Margaret River



Xanadu Cabernet Sauvignon 2010 375ml
Technically Xanadu's 'third' Cabernet in terms of quality, however this wine represents incredible value for the price point.
Classic Cabernet and superb drinking at present.
Country: Australia
Region: Margaret River

$19.00
each
$17.00
in a mixed case (6 per case)


Woodlands Margaret Cabernet Merlot Malbec 2014 Magnum
'Margaret' is a blend of 75% Cabernet Sauvignon, 16% Merlot and 9% Malbec.
Woodlands 'Margaret' is sourced entirely from the Woodlands Vineyard. The Cabernet Sauvignon portion comes from a slope on the south of Woodlands that wraps around a 90-degree radius from east to north. The fruit on this slope receives a great deal of direct sunlight from morning to mid-afternoon, leading to rich full-bodied wines. The Merlot and Malbec plots that make up the remainder of 'Margaret' come from … more
Country: Australia
Region: Margaret River
Sub Region: Wilyabrup

$149.00
each
$135.00
in a mixed case (6 per case)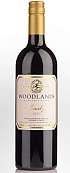 Woodlands Emily Cabernet Franc Merlot 2017
The 2017 'Emily' is bold, muscular, but still refined, and certainly up there with the greatest vintages. The wine has a brooding nose of blackcurrant, violet, bay leaf, and toasty French oak. The palate is mouth coating and dense- showing an array of dark fruits and spice. A powerful wine that will certainly repay cellaring.
'47% Cabernet Franc, 39% Merlot, 11% Malbec, 2% Cabernet Sauvignon and 1% Petit Verdot. It's been a little while between drinks on the Emily front … more
Country: Australia
Region: Margaret River
Sub Region: Wilyabrup

$49.00
each
$44.00
in a mixed case (6 per case)


$29.00
each
$26.00
in a mixed case (6 per case)


Woodlands Cabernet Merlot 2016
'Finesse and fine bones, blue and red fruit, perfume, cedar and spice, with a slight earthiness. Bright and well-defined, savoury toast, tobacco and cedar flavours in the mix, red fruits too, firm but ripe tannin, and a dried herb and spice finish with juicy redcurrant trailing in the aftertaste. A whole lot of class at a modest price.' 93 Points - Gary Walsh, The Wine Front
Country: Australia
Region: Margaret River

$29.00
each
$26.00
in a mixed case (6 per case)


Wirra Wirra Chook Block Shiraz 2016
Winery Notes - "From Wirra Wirra's own biodynamically farmed Chook Block Vineyard planted in 1960, there comes from time to time very small parcels of exceptionally intense, high quality fruit. In the very best years this fruit is vinified separately to create wines of unique interest, they are released in tiny quantities under this simple and unpretentious label... Chook Block. Initially crafted from the great 1998 vintage, Chook Block takes its name from one of Greg Trott's original broiler chicken … more
Country: Australia
Region: McLaren Vale

$150.00
each
$135.00
in a mixed case (6 per case)



1
2
3
4
5
6
7
8
9
10
11
12
13
14
15
16
17
18
19
20
21
22
23
24
25
26
27
28
29
30
31
32
33
34
35
36
37
38
39
40
41
42
43
44
45
46
47
48
49