Welcome to the Rathdowne Cellars Online Store.

Fill in some details below to search our extensive range. Please note that not all our products are available online (we're working on it though) so please contact us if we don't have what you're after.
We suggest using only one or two search options to begin with to maximise your search results.

View all Specials



1
2
3
4
5
6
7
8
9
10
11
12
13
14
15
16
17
18
19
20
21
22
23
24
25
26
27
28
29
30
31
32
33
34
35
36
37
38
39
40
41
42
43
44
45
46
47
48
49
50


Zema Estate Shiraz 2014
Made for cooler nights and comfort, Zema Estate gives us deliciously silky red with a nose of dark berries, leather, malt and coffee grounds. Palate is punchy in dark fruit, currants and dates, leathery tannins and coconut-meets-dark chocolate oak flavours. A little bit of age is doing wonders here also.
It's been years since this wine has hit our shelves, and the price hasn't budged. In other words it's a belter for the price more than ever! Pair it with … more
Country: Australia
Region: Coonawarra

$25.00
each
$22.50
in a mixed case (6 per case)


Zema Estate Family Selection Cabernet Sauvignon 2013
The 'cream of the crop' the Family Selection wines represent the very best fruit, hand selected from the three Zema vineyard locations for intensity of flavour and varietal definition. Bigger and bolder than the Estate range, the Family Selection has richness and complexity, structure and depth of fruit, with a cellaring potential of at least a decade. This wine was fermented under controlled temperature for 7 days with part barrel fermentation to enhance complexity. Maturation in French oak barrels for … more
Country: Australia
Producer: Zema Estate
Region: Coonawarra

$50.00
each
$45.00
in a mixed case (6 per case)


Yeringberg Cabernets 2013
"(Cabernet Sauvignon 65%, Cabernet Franc 12%, Merlot 10%, Malbec 7%, Petit Verdot 6%) It reinforces the merits of blending the Bordeaux varieties - especially in the Yarra Valley. A wine of delightfully exotic and enticing aromas of blackcurrant, pastille, tapenade, violets, plums and almost Christmas cake-like richness precedes a more restrained layer of graphite and cigar box. The palate is effortlessly elegant and restrained with serious depth and structure. Young and deceptively delicate initially, time in the glass sees the … more
Country: Australia
Producer: Yeringberg
Region: Yarra Valley

$99.00
each
$89.00
in a mixed case (6 per case)


Yering Station Village Chardonnay 2017
Pale straw with green hues. Lovely white peach & pear fruit. Creamy 'barrel ferment', cashew nut supported by a citrus/ mineral freshness. An intoxicating mix of stone fruit purity and an edgy flintiness. Vanillin oak spice richness finishing with a crisp clean acid tail.
Country: Australia
Region: Yarra Valley

$24.00
each
$22.00
in a mixed case (6 per case)


Yarra Yering Dry Red No. 2 2014
A shiraz-based blend with inspiration drawn from France's Rhone Valley. The Shiraz and Marsanne planted in 1969, Mataro and Viognier planted from 1984 to 1995; all unirrigated. Fragrance and headiness, this wine exudes intense perfume, mixed berry fruits, floral notes and spice.
96% Shiraz, 2.5% Mataro, 1% Viognier, 0.5% Marsanne
James Halliday, 98 Points.
Country: Australia
Producer: Yarra Yering
Region: Yarra Valley

$105.00
each
$95.00
in a mixed case (6 per case)


Yarra Yering Dry Red No. 1 2013
The wine on which the reputation of Yarra Yering was built, and one that inspired other luminaries to plant in the Yarra Valley - exceptional in every respect. Perfect fruit handling, impeccable oak, outstanding tannins, length & aftertaste. The best examples live for over 25 years.
Country: Australia
Producer: Yarra Yering
Region: Yarra Valley

$110.00
each
$99.00
in a mixed case (6 per case)


Yangarra High Sands Grenache 2015
Arguably Australia's best Grenache. Simply a must-try wine.
Certified Biodynamic. Bush vine grenache, planted 1946. Hand picked, wild fermented, 50% whole berries, cold soaked, open fermenters, matured in French oak but none of it was new.
"Deep red/purple colour. The bouquet holds smoky, charry, savoury aromas with some dry spice notes, and has depth and gravity which mirrors the deep colour and is more profound than usual in pure grenache wines. Clove, pepper, mixed-spice aromas, full body and powerful flavour. … more
Country: Australia
Region: McLaren Vale

$145.00
each
$130.00
in a mixed case (6 per case)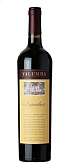 Yalumba The Signature Cabernet Shiraz 2015
"It is with great pleasure we present our 46th vintage release of The Signature Cabernet Sauvignon & Shiraz - a superb 2015 vintage that honours Darrell Kruger. We raise a glass of this wine to celebrate Darrell's years of service, commencing in 1975 working for Yalumba in the Barossa vineyards. Darrell
lives by the old saying "if you enjoy what you do, you never work a day in your life," and over the years Darrell rose to become Barossa Vineyard … more
Country: Australia
Region: Barossa/Coonawarra

$70.00
each
$63.00
in a mixed case (6 per case)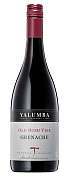 Yalumba Old Bush Vine Grenache 2017
Often described as one of Australia's unsung heroes, Grenache is naturally lighter in colour than Shiraz or Cabernet Sauvignon but continually provides us with wonderful big fruit flavours. Yalumba is extremely fortunate to have access to some of the oldest Grenache vineyards in the Barossa - with fruit for this wine sourced from vines planted between 1898 and 1973.
The 2017 Old Bush Vine Grenache is saturated with aromas of red fruits, cherries and perfumed berries, with hints of stalk … more
$20.00
each
$18.00
in a mixed case (6 per case)

Yalumba Barossa Viognier 2018
Pure aromas are reminiscent of fresh apricots, lifted ginger, saffron and
fresh white flowers. The palate is long, rich and luscious, with intense and
expressive stone fruit flavours and hints of orange peel, finishing with an
alluring freshness. This wine will continue to grow and develop in the bottle,
firstly showing enhanced apricots and spice, then after a couple of years
developing honey flavours and toast complexity.
A wonderful food wine that complements spiced dishes. Try it with Moroccan
tajine … more
$25.00
each
$22.50
in a mixed case (6 per case)



1
2
3
4
5
6
7
8
9
10
11
12
13
14
15
16
17
18
19
20
21
22
23
24
25
26
27
28
29
30
31
32
33
34
35
36
37
38
39
40
41
42
43
44
45
46
47
48
49
50