Welcome to the Rathdowne Cellars Online Store.

Fill in some details below to search our extensive range. Please note that not all our products are available online (we're working on it though) so please contact us if we don't have what you're after.
We suggest using only one or two search options to begin with to maximise your search results.

View all Specials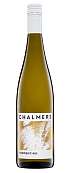 Chalmers Vermentino 2020
Chalmers came out with Australia's first Vermentino wine in 2004 and it's since become a trademark line in the range, their 'go-to' white. There are now more than 100 winemakers working with the grape across this country and it's no wonder when it loves the sunshine and makes such delicious wines with ultimate drinkability. Chalmers Vermentino is a truly unique iteration of the Mediterranean grape, a crisp and refreshing drink with white florals, soft stonefruit and a lick of saltiness, perfect for the Australian al fresco lifestyle.
$27.00
each
$24.50
in a mixed case (6 per case)