Welcome to the Rathdowne Cellars Online Store.

Fill in some details below to search our extensive range. Please note that not all our products are available online (we're working on it though) so please contact us if we don't have what you're after.
We suggest using only one or two search options to begin with to maximise your search results.

View all Specials
NEW. Check our our "Stay At Home" wines packs. Easy-peasy wine selection.





Giaconda Estate Pinot Noir 2018
"Magenta dye and blood red. Both red and black fruits play a part here; high toned, spicy notes jostle with a fragrant oak lift, balanced by roasted beetroot, blood plums; simply seductive on the palate, rounded, spicy, elegant and yet so powerful. The tannins are a masterclass in perfection, present yet discretely playing in the background whilst the fruit stands front of stage. A wine that is truly complete. Nevertheless patience will be rewarded as this wine transforms from youthful … more
Country: Australia
Producer: Giaconda
Region: Beechworth

$99.00
each
$90.00
in a mixed case (6 per case)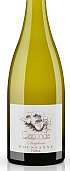 Giaconda Estate Amphora Roussanne 2019
Screwcap.
An exercise in 'natural' wine making where the accent is on doing little other than being vigilant. This Roussanne has been fermented and aged on skins for 9 months in Spanish Amphorae (Terracotta pots). A fascinating example of natural wine at its best, whereby all the varietal characters and freshness are retained. Displays a strong hue of green and gold - a complex dry white with an edge of the funky fruit characters; accented by notes of ginger, citrus … more
Country: Australia
Producer: Giaconda
Region: Beechworth

$89.00
each
$80.00
in a mixed case (6 per case)