Welcome to the Rathdowne Cellars Online Store.

Fill in some details below to search our extensive range. Please note that not all our products are available online (we're working on it though) so please contact us if we don't have what you're after.
We suggest using only one or two search options to begin with to maximise your search results.

View all Specials



1
2
3
4
5
6
7
8
9
10
11
12
13
14
15
16
17
18
19
20
21
22
23
24
25
26
27
28
29
30
31
32
33
34
35
36
37
38
39
40
41
42
43
44
45
46
47
48
49
50


Mount Mary "JWDM" Cabernet 2015
A rare one-off, limited released named after Mount Mary's founder John William Dyer Middleton.
"Perfume. Precision. Power. Heady fragrance of violets over boysenberry, mainly, though a full spectrum of berries are in the mix, pencil, cedar, baking spices, subtle earth and gravel. It's medium-bodied, plush with ripe berries, tobacco and exotic perfume. Tannin is deep and resonant, dense and gravelly, and for a man who loves his tannin, it's blissfully good. Finish rolls on and on, all that tannin, savoury … more
Country: Australia
Producer: Mount Mary
Region: Yarra Valley

$650.00
each
$600.00
in a mixed case (6 per case)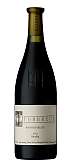 Torbreck RunRig Shiraz 2014
Intense, lifted aromatics are released as soon as the wine is opened; dense cherry
plum and hints of lavender all come to the fore with an underlying opulent fruit
profile of black olive, cassis and plum. A silky palate with deep red cherry fruits, clove
and liquorice all interwoven with hints of sweet spice and cinnamon. The layers and
diverse fruit characters continue to evolve in the glass with anise, hints of earth,
blackberry and pepper all becoming more persistent … more
Country: Australia
Producer: Torbreck
Region: Barossa Valley

$290.00
each
$260.00
in a mixed case (6 per case)


Henschke Mount Edelstone Shiraz 2013
Deep rich crimson in colour. Succulent blue fruits, blackcurrant paste, blackberry and spiced plum aromas are interwoven with savoury Dutch liquorice, sage, cracked black pepper and cedar. The palate has lovely concentration, with layers of sweet plum, blackberry and liquorice, finishing fleshy and well-structured, with rolling chalky tannins.
"The decision to hold back the release of this shiraz until after the '14 was correct - this is a densely packed wine destined for a long life as vertical tastings have … more
Country: Australia
Producer: Henschke
Region: Barossa Valley

$230.00
each
$207.00
in a mixed case (6 per case)


$230.00
each
$205.00
in a mixed case (6 per case)


Vasse Felix Tom Cullity Cabernet Sauvignon Malbec 2015
Vasse Felix, Margaret River's founding wine estate, was established by Dr Thomas Brendan Cullity in 1967. Among his first plantings were Cabernet Sauvignon and Malbec vines, from which he produced the estate's first red wine. The Tom Cullity descends from these original vines and represents the pinnacle of Vasse Felix.
Country: Australia
Region: Margaret River

$195.00
each
$179.00
in a mixed case (6 per case)


Syrahmi 'La La' Heathcote Syrah 2012
"Meaty, gamey notes, shows some clove and cedary spice, dark, stewed plum and dark berry characters, white pepper and faint herb chiming in.Thick and fullsome in the palate, not a blockbuster but delivers a very generous, gamey, meaty hit of red wine. Tannins are chompy and chewy, the wine finishes long, medium thick and brooding. A very serious, 'reserve style', very good expression." - Mike Bennie
Winemaker's notes "After ageing for 42 months in a 100% new French oak, the … more
$175.00
each
$160.00
in a mixed case (6 per case)

$170.00
each
$150.00
in a mixed case (6 per case)

Bakery Hill Peated Malt 46% 500ml
Country: Australia



Mount Mary Quintet Cabernets 2015
97 Points. 2018 Winery Of the Year
"Just because the Mount Mary wines are famed for their purity, elegance and balance doesn't mean that they eschew power and layered complexity. Quintet (the five Bordeaux varieties) is the king of the portfolio. The rainbow of fresh, vibrant cassis, redcurrant, dried herb and bramble flavours are absolutely exemplary." - James Halliday.
Country: Australia
Producer: Mount Mary
Region: Yarra Valley

$160.00
each
$145.00
in a mixed case (6 per case)


$160.00
each
$145.00
in a mixed case (6 per case)



1
2
3
4
5
6
7
8
9
10
11
12
13
14
15
16
17
18
19
20
21
22
23
24
25
26
27
28
29
30
31
32
33
34
35
36
37
38
39
40
41
42
43
44
45
46
47
48
49
50