Welcome to the Rathdowne Cellars Online Store.

Fill in some details below to search our extensive range. Please note that not all our products are available online (we're working on it though) so please contact us if we don't have what you're after.
We suggest using only one or two search options to begin with to maximise your search results.

View all Specials
NEW. Check our our "Stay At Home" wines packs. Easy-peasy wine selection.



1
2
3
4
5
6
7
8
9
10
11
12
13
14
15
16
17
18
19
20
21
22
23
24
25
26
27
28
29
30
31
32
33
34
35
36
37
38
39
40
41
42
43
44
45
46
47
48
49
50
51
52


Henschke Hill Of Grace Shiraz 2015
Dark crimson in colour with deep garnet hues. A concentrated array of aromas of mulberry, blackberry and dark plum indicate the richness to come while savoury and complex notes of charcuterie, cedar, sage and five spices tease the senses. Plush and velvety on the palate, the wine has intense fruit concentration with plum, redcurrant, blackberry and anise flavours, yet an enchantingly elegant and refined structure. Layers of silky tannins reveal the impressive depth of the wine before giving way to … more
Country: Australia
Producer: Henschke
Region: Eden Valley

$890.00
each
$800.00
in a mixed case (6 per case)


Mount Mary "JWDM" Cabernet 2015
A rare one-off, limited released named after Mount Mary's founder John William Dyer Middleton.
"95% cabernet, 5% malbec, hand-picked, bunch-sorted, open ferment whole berry/crushed fruit, matured in French oak (65% new, 35% second fill). JWDM are the initials of founder John Middleton. I have one word for the colour of the wine: amazing. The same applies to the bouquet and palate with a criss-cross of super-intense blackberry/cassis and a bevy of savoury lines of flavour. All up the wine is … more
Country: Australia
Producer: Mount Mary
Region: Yarra Valley

$650.00
each
$600.00
in a mixed case (6 per case)


Mount Mary Quintet Cabernets 2017 Magnum. Gift Boxed
MAGNUM.
45% Cabernet Sauvignon, 30% Merlot, 16% Cabernet Franc, 6% Malbec, 5% Petit Verdot.
"Quintet remains the flagship wine of our estate, representing the initial vision Dr John had when discovering this unique site. It's hard to remember a Quintet that displayed such lifted aromatics on release as this 2017. The nose is particularly vibrant and fruit forward at this early stage, bursting with aromas of cassis, cherry, plum and chocolate. There is a hint of earth/ undergrowth/cigar box here … more
Country: Australia
Producer: Mount Mary
Region: Yarra Valley

$380.00
each
$340.00
in a mixed case (6 per case)


Shaw & Smith Shiraz Vertical Six Pack
(2012-2017)
Sold as a six pack, each pack contains six vintages of Shaw + Smith Adelaide Hills Shiraz (2012 - 2017). This is a great opportunity to get an insight into how one of the top Shiraz's from Adelaide Hills develops in the bottle.
Included in each pack are tasting notes from not one but two MW's and a link to a purpose made video where both owner Michael Hill-Smith and winemaker Adam dissect each of the wines and provide insights … more
Country: Australia
Region: Adelaide Hills

$360.00
each
$330.00
in a mixed case (6 per case)


Jim Barry Armagh Shiraz 2013
"This is better than the 2012, I think, because Armagh should be a pow pow powerful wine, though the lighter touch on the accelerator pedal is also much appreciated too. Power with grace. That's what you want, I think. If only our modern politicians could achieve the same.
Rich and black fruited, dried mint, creamy coffee nougat oak, spice and a dusting of pepper. Full bodied, but only just, with red and black berries, dried mint and sage, toasty oak, … more
Country: Australia
Producer: Jim Barry
Region: Clare Valley

$350.00
each
$330.00
in a mixed case (6 per case)


Brokenwood Graveyard Vineyard Shiraz 2017
"One of Australia's icon wines, the vines 49yo. The decision not to use any new French oak, and to limit the alcohol to 13.5% has resulted in a wine with a unique sense of place. It is also superbly balanced, dark fruits married to superfine tannins, another feature of a classic medium-bodied Hunter shiraz. I'm sure that Maurice O'Shea would approve of these wines." 99 Poiints, James Halliday.
Country: Australia
Region: Hunter Valley

$300.00
each
$280.00
in a mixed case (6 per case)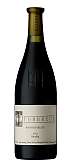 Torbreck RunRig Shiraz 2014
Intense, lifted aromatics are released as soon as the wine is opened; dense cherry
plum and hints of lavender all come to the fore with an underlying opulent fruit
profile of black olive, cassis and plum. A silky palate with deep red cherry fruits, clove
and liquorice all interwoven with hints of sweet spice and cinnamon. The layers and
diverse fruit characters continue to evolve in the glass with anise, hints of earth,
blackberry and pepper all becoming more persistent … more
Country: Australia
Producer: Torbreck
Region: Barossa Valley

$290.00
each
$260.00
in a mixed case (6 per case)


Henschke Mount Edelstone Shiraz 2013
Deep rich crimson in colour. Succulent blue fruits, blackcurrant paste, blackberry and spiced plum aromas are interwoven with savoury Dutch liquorice, sage, cracked black pepper and cedar. The palate has lovely concentration, with layers of sweet plum, blackberry and liquorice, finishing fleshy and well-structured, with rolling chalky tannins.
"The decision to hold back the release of this shiraz until after the '14 was correct - this is a densely packed wine destined for a long life as vertical tastings have … more
Country: Australia
Producer: Henschke
Region: Barossa Valley

$230.00
each
$207.00
in a mixed case (6 per case)


Yeringberg Cabernets 2015 Magnum
Magnum.
66% Cabernet Sauvignon, 13% Cabernet Franc, 8% Merlot, 8% Petit Verdot, 5% Malbec. Once again, the 2015 vintage demonstrates its quality in a wine that has always been a product of both site and the classic Yarra blend of Bordeaux varieties. Too many superlatives can always seem a bit crass, but in this vintage there's an almost majestic quality to the elegance, depth and structure of this wine - certainly in tasting it demands time and patience to give … more
Country: Australia
Producer: Yeringberg
Region: Yarra Valley

$200.00
each
$180.00
in a mixed case (6 per case)


Vasse Felix Tom Cullity Cabernet Sauvignon Malbec 2015
Vasse Felix, Margaret River's founding wine estate, was established by Dr Thomas Brendan Cullity in 1967. Among his first plantings were Cabernet Sauvignon and Malbec vines, from which he produced the estate's first red wine. The Tom Cullity descends from these original vines and represents the pinnacle of Vasse Felix.
Country: Australia
Region: Margaret River

$195.00
each
$179.00
in a mixed case (6 per case)



1
2
3
4
5
6
7
8
9
10
11
12
13
14
15
16
17
18
19
20
21
22
23
24
25
26
27
28
29
30
31
32
33
34
35
36
37
38
39
40
41
42
43
44
45
46
47
48
49
50
51
52