Welcome to the Rathdowne Cellars Online Store.

Fill in some details below to search our extensive range. Please note that not all our products are available online (we're working on it though) so please contact us if we don't have what you're after.
We suggest using only one or two search options to begin with to maximise your search results.

View all Specials


Massolino Moscato d'Asti 2017 375ml
The 2015 is another racy, mineral release bursting with frothy chamomile, sage and tangy red apple aromas and flavours. It's a richer year so there is plenty of juicy sweetness yet it finishes dry, chalky, and super refreshing. Superb with desserts, it is also extremely seductive when served with mature, ripe cheeses.
$24.00
each
$21.50
in a mixed case (6 per case)


Montalbera Piemonte Rosso FOC Fuori Catologo 2016
With three grape varieties (Barbera, Ruche, Grignolino) working together to create a unique flavour combination, the Piemonte Rosso FOC Fuori Catologo has a distinct perfume of tannins. From a region known for producing top quailty red wine varieties, this bottle is no exception. The ruby red colour tends to lean more toward garnet as the wine ages, with a rich flavour displaying hints of blueberry jam and a touch of spice.
$22.00
each
WAS $26.00
$20.00
as part of a mixed case(6)

$32.00
each
$29.00
in a mixed case (6 per case)


G.D. Vajra Langhe Rosso 2017
Screwcap - "Our Langhe Rosso is a hug from Piedmont. It's an invitation to explore its different varieties and to get to know its personality. From young vineyards, it is a fruity, delicately complex wine - an ideal companion at the table. It's predominately Nebbiolo, Barbera and Dolcetto, with smaller quantities of Freisa, Albarossa, Pinot Noir. Each vineyard is harvested when it reaches perfect ripeness. The varieties are vinified one by one, to express their personality and uniqueness. The wine … more
$35.00
each
$31.50
in a mixed case (6 per case)


Podere Ruggeri Corsini Dolcetto d'Alba 2016
The Ruggeri Corsini estate was founded in 1995 by Loredana Addari and Nicola Argamante who share a passion for great wines and a commitment to quality.
The estate gets its name Corsini from the small hamlet of Monforte d'Alba, where one can admire the ancient stone houses. The name "Ruggeri" is Nicola's mother's surname; she helped achieve the dream of launching the estate. The estate is fairly small and the vineyards cover only 10 hectares but are comprised of great … more
$30.00
each
WAS $36.00
$27.00
as part of a mixed case(6)


Matteo Correggia Roero Arneis 2017
Screwcap.
Correggia's 2017 Roero Arneis is compellingly delicious. Crisp, dry and floral, the 2017 shows the brighter side of Arneis, but with plenty of depth to carry through to the finish. There is a lot to like. Antonio Galloni
$36.00
each
$33.00
in a mixed case (6 per case)

Ca' d'Gal Moscato d'Asti Lumine 2017
This intensely perfumed, filigree Moscato is drawn from an amphitheatre of sandy, chalky slopes that circle Sandro Boido's winery. These steep, chalky vineyards - the kind that dominate the Santo Stefano Belbo commune - are prized for tempering Moscato's heady fruits with freshness, mineral energy and perfume. This area has long been recognised as one of Moscato d'Asti's most prized terroirs and Boido's hand tended, organically managed vines here average around 30 years of age.
Lumine may be Ca' d'Gal's … more
$39.00
each
$36.00
in a mixed case (6 per case)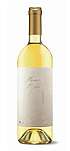 Massolino Moscato d'Asti 2017
This is an example of what you can expect when Moscato is given the Rolls Royce treatment. Drawn from just 1.5-hectares of hand-harvested grapes, in Moscato terms the production here is tiny, and what's more the vines are rooted in the prime calcareous soils of Serralunga d'Alba. The result is something altogether more savoury and complex and yet every bit as delicious as the more typical examples. The 2016 is classically racy, mineral Moscato bursting with frothy pineapple, sweet mint … more
$40.00
each
$36.00
in a mixed case (6 per case)


Luigi Baudana 'Dragon' Langhe Bianco 2017
This is a field blend of white varieties mostly planted side by side, vinified together in an extremely unusual way for Piemonte. The varieties in the Dragon blend are delicate and the first we pick at Baudana every year. Fermentation lasts an average of 7-15 days in vertical vats. Dragon is then aged till the following spring in stainless-steel tanks, with patience and until the wine blossoms into full harmony. It's bright, pale yellow enriched by dry perfume of stone, … more
Country: Italy
Producer: Luigi Baudana
Region: Piedmont

$40.00
each
$36.00
in a mixed case (6 per case)


$40.00
each
$36.00
in a mixed case (6 per case)