Welcome to the Rathdowne Cellars Online Store.

Fill in some details below to search our extensive range. Please note that not all our products are available online (we're working on it though) so please contact us if we don't have what you're after.
We suggest using only one or two search options to begin with to maximise your search results.

View all Specials




Ca' d'Gal Moscato d'Asti Lumine 2017
This intensely perfumed, filigree Moscato is drawn from an amphitheatre of sandy, chalky slopes that circle Sandro Boido's winery. These steep, chalky vineyards - the kind that dominate the Santo Stefano Belbo commune - are prized for tempering Moscato's heady fruits with freshness, mineral energy and perfume. This area has long been recognised as one of Moscato d'Asti's most prized terroirs and Boido's hand tended, organically managed vines here average around 30 years of age.
Lumine may be Ca' d'Gal's … more
$39.00
each
$36.00
in a mixed case (6 per case)


La Spinetta Barbera d'Asti 'Ca di Pian' 2014
La Spinetta Barbera Ca di Pian comes from younger vine Barbera grown in two sites: Castagnole and Costigliole where the Bionzo vineyard is located. The vineyards together are about 23 hectares. The vines are 6-20 years old and grow on calcareous soil at 300 meters above sea level, at a southern exposure. Harvest usually happens in the last week September to early October, after which time, the grapes are fermented in rotofermenters for 6 to 7 days. The wine then … more
$50.00
each
$45.00
in a mixed case (6 per case)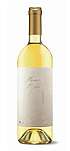 Massolino Moscato d'Asti 2017
This is an example of what you can expect when Moscato is given the Rolls Royce treatment. Drawn from just 1.5-hectares of hand-harvested grapes, in Moscato terms the production here is tiny, and what's more the vines are rooted in the prime calcareous soils of Serralunga d'Alba. The result is something altogether more savoury and complex and yet every bit as delicious as the more typical examples. The 2016 is classically racy, mineral Moscato bursting with frothy pineapple, sweet mint … more
$40.00
each
$36.00
in a mixed case (6 per case)


Massolino Moscato d'Asti 2017 375ml
The 2015 is another racy, mineral release bursting with frothy chamomile, sage and tangy red apple aromas and flavours. It's a richer year so there is plenty of juicy sweetness yet it finishes dry, chalky, and super refreshing. Superb with desserts, it is also extremely seductive when served with mature, ripe cheeses.
$24.00
each
$21.50
in a mixed case (6 per case)