Welcome to the Rathdowne Cellars Online Store.

Fill in some details below to search our extensive range. Please note that not all our products are available online (we're working on it though) so please contact us if we don't have what you're after.
We suggest using only one or two search options to begin with to maximise your search results.

View all Specials



1
2
3
4
5
6
7
8
9
10
11
12
13
14
15
16
17
18
19
20
21
22
23
24
25
26
27
28
29
30
31
32
33
34
35
36
37
38
39
40
41
42
43
44
45
46
47
48
49
50
51


Four Pillars Orange Marmalade 160gm - Free Gift
"Each time we make a batch of gin we find ourselves with around 3 kilograms of organically grown oranges that have essentially been steamed in gin: distilled with the nine other botanicals for seven hours in our still, Wilma. We knew that we had to put these to proper use and thus our orange marmalade was born.
Four Pillars Marmalade is a sticky, bitter-sweet orange peel marmalade with a fragrant spicy kick. Relax, there's no gin in this decadent accompaniment … more
Country: Australia
Region: Yarra Valley

$0.00
each
$6.00
in a mixed case (6 per case)



Hunted + Gathered Dark Organic Chocolate: Coffee 45g
Ground coffee beans sprinkled on our 70% Dominican chocolate.
Contains no soy, dairy or gluten.
Ingredients: organic cacao beans, organic coconut sugar, organic cacao butter, coffee beans.
Country: Australia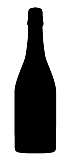 $9.00
each
$8.00
in a mixed case (6 per case)

$9.00
each
$8.00
in a mixed case (6 per case)


The Ministry of Chocolate Ruby Chocolate with Almonds, Cranberries & Violet Crisp. 100g
After dark, milk and white, ruby is the most uncommon chocolate discovery in 80 years. It offers a completely new chocolate taste and colour experience, born from the ruby cocoa bean - without any colourants or fruit flavourings.
The ruby bean is rare - there may only be one pod on a cacao tree with the ruby beans inside. These beans must be hand separated from other beans in order to make ruby chocolate.
Ruby's flavour profile is intense fruitiness … more











1
2
3
4
5
6
7
8
9
10
11
12
13
14
15
16
17
18
19
20
21
22
23
24
25
26
27
28
29
30
31
32
33
34
35
36
37
38
39
40
41
42
43
44
45
46
47
48
49
50
51