Welcome to the Rathdowne Cellars Online Store.

Fill in some details below to search our extensive range. Please note that not all our products are available online (we're working on it though) so please contact us if we don't have what you're after.
We suggest using only one or two search options to begin with to maximise your search results.

View all Specials
NEW. Check our our "Stay At Home" wines packs. Easy-peasy wine selection.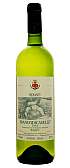 Benanti Carricante Etna Bianco DOC 2017
100% Carricante from 900-1000m up Mt Etna, grown in bush vine.
Fine texture, complex elegant and well balanced.



$59.00
each
$53.00
in a mixed case (6 per case)


$110.00
each
$95.00
in a mixed case (6 per case)

Passopisciaro Contrada Sciaranuova 2016
Passopisciaro produces six different bottlings of nerello mascalese, the native grape to Mt. Etna, in order to showcase the profound differences in the terroir - lava flow, aspect, and altitude - of the various Contrade that we work with. The vines are all between 70-100 years old, and the nerello harvest typically occurs at the end of October/early November. The wines undergo fermentation in steel vats, followed by malolactic and 18 months aging in large neutral oak barrels; this minimal … more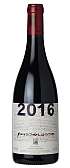 Passopisciaro Etna Rosso 2017
Passorosso is from ancient vines between 80-110 years old and from different terroirs on different lava flows and altitudes.
At Passopisciaro, 2016 gave us even, steadily ripening grapes so that we were able to pick with an exact timing. I would run up every morning to find the same little jump forward in the vineyards then decide to give them another night. I would descend to the winery where the fluid procession of pickups loaded with nerello fruit from all … more
$69.00
each
$62.00
in a mixed case (6 per case)


Pietradolce Etna Bianco DOC 2019
From vineyards near the Northern side of Mount Etna; Contrada Rampante, Solicchiata in Castligione di Sicilia; 2625 feet above sea level; Stony, light sandy loam. Hand selected and harvested in mid-October and soft pressed. Aged in stainless steel and rests in the bottle before release.Shows lovely fruit, distinctive acidity and the typical minerality of Etna wines.
$40.00
each
$36.00
in a mixed case (6 per case)


Pietradolce Etna Rosso DOC 2016 Magnum
100% Nerello Mascalese from Rampante, grown at 600 metres. The wine spends just three months in old tonneaux and is elegant and supple with raw, crunchy wild berry fruit and soft tannins.
$95.00
each
$86.00
in a mixed case (6 per case)


Pietradolce Etna Rosso DOC 2018
100% Nerello Mascalese from a single vineyard near the village of Castiglione di Sicilia. These are from younger vines, only 40-50 years old! Aged mostly in steel with a short passage in old barrels, this is bright and juicy with red fruits, the palate pleasingly tannic and refreshing with classic mineral notes of Nerello from Etna. This is a great introduction to the grape and superb with a variety of dishes, from tuna and caponata through to white meats and … more
$39.00
each
$35.00
in a mixed case (6 per case)