Welcome to the Rathdowne Cellars Online Store.

Fill in some details below to search our extensive range. Please note that not all our products are available online (we're working on it though) so please contact us if we don't have what you're after.
We suggest using only one or two search options to begin with to maximise your search results.

View all Specials
Should you encounter any difficulties, please contact us by phone or email and we'll be ahppy to assist offline.





Benanti Etna Rosso DOC 2017
Benanti offers a great introduction to some of the beautiful wines from Mount Etna, showing to promise of important indigenous grapes such as Nerello Mascalese and Nerello Cappuccio.
Nerello Mascalese and Nerello Cappuccio are at home at the high altitude of the Etna volcano and gives wines that are fragrant and mineral-driven. Rose petal and light berry aromas blur and soften the lines of those pretty mineral notes that are so strong at the beginning. The juicy palate evokes red … more
$50.00
each
WAS $55.00
$45.00
as part of a mixed case(6)


Girolamo Russo a 'Rina Rosso 2018
100% estate grown fruit (Nerello Mascalese 94%, Nerello Cappuccio 6%) 3 'contradas' or single vineyards including San Lorenzo ( the highest vineyard not far from town Randazzo), Feudo and Calderara Sottana. The 3 sites add nuances of flavour and complexity.
$59.00
each
$53.10
in a mixed case (6 per case)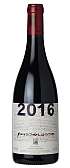 Passopisciaro Etna Rosso 2017
Passorosso is from ancient vines between 80-110 years old and from different terroirs on different lava flows and altitudes.
At Passopisciaro, 2016 gave us even, steadily ripening grapes so that we were able to pick with an exact timing. I would run up every morning to find the same little jump forward in the vineyards then decide to give them another night. I would descend to the winery where the fluid procession of pickups loaded with nerello fruit from all … more
$69.00
each
$62.00
in a mixed case (6 per case)


Pietradolce Etna Bianco 'Archineri' 2017
From Contrada Caselle on the Eastern slopes of Etna, where it is better for growing white varieties. This is 100% Carricante from bush trained pre-phylloxera vines aged 100-120 years old at an altitude of 850 metres. Carricante takes its name from carico, meaning 'charged, loaded, burdened' which refers to the abundant fruit on the vine. Vinification and maturation are in stainless steel and the wine shows floral and lemon notes with mineral and chalk, the crisp palate is refreshing and … more
$70.00
each
$63.00
in a mixed case (6 per case)


Pietradolce Etna Bianco DOC 2019
From vineyards near the Northern side of Mount Etna; Contrada Rampante, Solicchiata in Castligione di Sicilia; 2625 feet above sea level; Stony, light sandy loam. Hand selected and harvested in mid-October and soft pressed. Aged in stainless steel and rests in the bottle before release.Shows lovely fruit, distinctive acidity and the typical minerality of Etna wines.
$40.00
each
$36.00
in a mixed case (6 per case)


Pietradolce Etna Rosso DOC 2018
100% Nerello Mascalese from a single vineyard near the village of Castiglione di Sicilia. These are from younger vines, only 40-50 years old! Aged mostly in steel with a short passage in old barrels, this is bright and juicy with red fruits, the palate pleasingly tannic and refreshing with classic mineral notes of Nerello from Etna. This is a great introduction to the grape and superb with a variety of dishes, from tuna and caponata through to white meats and … more
$39.00
each
$35.00
in a mixed case (6 per case)


Tornatore Etna Bianco DOC 2019
A rising star in the Etna region, Tornatore is becoming one of the region's biggest and most respected wineries. Their vineyards are located at an altitude of 1,000 meters above sea level on the north side of this active volcano.
This Etna Bianco is made with the indigenous grape Carricante aged in concrete vats. The wine offers pleasant hints of grapefruit, white peach and herbs on the nose. The palate has a lovely texture and freshness complemented by an extraordinary … more
$49.00
each
$44.10
in a mixed case (6 per case)