Welcome to the Rathdowne Cellars Online Store.

Fill in some details below to search our extensive range. Please note that not all our products are available online (we're working on it though) so please contact us if we don't have what you're after.
We suggest using only one or two search options to begin with to maximise your search results.

View all Specials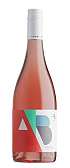 Airlie Bank Gris on Skins 2021
Winery Notes - "Made from a small block of pinot gris next to the dam, we take 50% of the harvest and apply 100% whole bunch fermentation. This is a 12-day process very similar to how we make pinot noir.
The other 50% is a whole berry ferment, which is hand plunged for 3 days.
The two batches are pressed together to old hogsheads, where they remain for 3 months prior to a clean rack. No finings or stabilization. Minimal SO2 add the day before bottling.
We call this smashability with interest."
'Spicy, herbal, faint mezcal notes, red cherry, raspberry scents. Nice start. Zingy in the palate, succulent and fine, juicy in a way, light on and refreshing. It's got a lot of charisma but not particularly deep. Still, the gist is an interesting wine of high drinkability and a good dial in of gris' other personalities.' 92 Points Mike Bennie - The Wine Front
Country: Australia
Region: Yarra Valley

$22.00
each
$20.00
in a mixed case (6 per case)