Welcome to the Rathdowne Cellars Online Store.

Fill in some details below to search our extensive range. Please note that not all our products are available online (we're working on it though) so please contact us if we don't have what you're after.
We suggest using only one or two search options to begin with to maximise your search results.

View all Specials


Taltarni Clover Hill Tasmanian Cuvée NV
The fruit for the Tasmanian Cuvée is sourced from both the Pipers River estate as well as the company's other Tasmanian vineyard, Tea Tree, which is located in the Coal Valley.
In keeping with Clover's house style, the Tasmanian Cuvée, like the Vintage Brut, is a chardonnay-dominant wine. "Both these wines," says group sparkling winemaker Karina Dambergs, "express the beautiful chardonnay characters of our Piper's River estate: lovely rounded fruit on the front palate and a sublime acid line as … more
$35.00
each
$31.50
in a mixed case (6 per case)

$23.00
each
$21.00
in a mixed case (6 per case)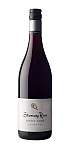 Stoney Rise Pinot Noir 2017
"Our 2017 Stoney Rise Pinot Noir is a 50/50 blend of fruit we grow and fruit we purchase from our small growers around the Tamar Valley. The 50% from our vineyard comprises just over half fruit from vines planted in 2004 and the remainder from our older vines, planted in 1986 - which is the component of the blend that gives this wine its structure and backbone. The fruit was cold-soaked for five days before undergoing a natural ferment. Once … more
$35.00
each
$31.50
in a mixed case (6 per case)


Sailor Seeks Horse Pinot Noir 2017
Located in the Huon Valley, Australia's southernmost municipality and coolest wine region, our vineyard sits right on the edge of viticultural possibility. Our belief is that great Pinot Noir is made on that edge. The vineyard itself faces to the north-east on a steep slope that ensures it remains frost-free in spring whilst its soils are lean and nutrient deficient which leads to low yields and natural concentration. There are 4.5ha of 6 different Pinot Noir clones (777, 115, 114, … more
Country: Australia
Region: Tasmania
Sub Region: Huon Valley

$59.00
each
$53.00
in a mixed case (6 per case)


$45.00
each
$40.50
in a mixed case (6 per case)


Ninth Island Sparkling NV
The base wine was batch fermented in stainless steel tanks, tiraged and corked before release to preserve its strong flavors and aromas. This delicate pale gold coloured wine contains a 12.5% alcohol level. The bouquet reveals subtle shortbread and nutty overtones combined with floral, raspberry, citrus and pear nuances, leaving the impression of Christmas cake, spice and Creme Brulee. The generous and multilayered palate exhibits flavours of Pinot Noir spices and red berry fruit, balanced by the taste of citrus, … more
$29.00
each
$25.00
in a mixed case (6 per case)


Moorilla Praxis Pinot Noir 2016
Winery Notes. "A warm vintage has produced a wine bursting with ripe flavours: blood plums, cherries, ripe blue berries, rose petals, black slate and a whiff of the vineyard create a complex bouquet. It's floral, summery and laden with fruit. The palate is bright and easy from start to finish, touched lightly by texture and dusty tannins. It'll be gone before you know it. Drink now."
Country: Australia
Region: Tasmania
Sub Region: Tamar Valley

$32.00
each
$29.00
in a mixed case (6 per case)


Moorilla Muse St Matthias Vineyard Chardonnay 2015
Winery Notes. "There is immense beauty here for Chardonnay lovers. The excellent 2015 vintage has produced beautifully composed and layered wines destined to cellar well. As always, our Muse Chardonnay showcases fruit, wild fermentation and oak in harmony with a dazzling backbone. The tension between taut acidity and tannins gives the wine great minerality, kept fresh via the lack of malo-lactic fermentation. Handpicked and brought together from many small batches, the wine displays a slow reveal and a delicious sequence. … more
Country: Australia
Region: Tasmania
Sub Region: Tamar Valley

$45.00
each
$40.50
in a mixed case (6 per case)


Ministry of Clouds Tasmania Chardonnay 2017
Half of this wine is sourced from the oldest commercial plantings of Chardonnay (40 years old) in the Huon Valley, and the other half from the exquisite north easterly facing Meadowbank vineyard sitting 75 meters above the Derwent river (25 years old). All fruit was handpicked, then whole bunch pressed direct to a single new barrel, and the balance to 3 and 4 year old French barrels for 100% wild ferment. Post fermentation, all barrels were topped and sulphured and … more

Mewstone Riesling 2018 Magnum
Picked on April 8th, the fruit was destemmed, crushed and left to soak for 24 hours. Pressed to old oak and naturally fermented. As the cellar cooled in late autumn so too did the ferment. Fermentation extended out beyond six weeks before we called a halt as the sugars and acidity found their balance. Matured on lees through to late spring before filtering and bottling. Only 1128 bottles and 60 magnums produced.
$100.00
each
$90.00
in a mixed case (6 per case)