Welcome to the Rathdowne Cellars Online Store.

Fill in some details below to search our extensive range. Please note that not all our products are available online (we're working on it though) so please contact us if we don't have what you're after.
We suggest using only one or two search options to begin with to maximise your search results.

View all Specials

$23.00
each
$21.00
in a mixed case (6 per case)


Glaetzer-Dixon Uberblanc Riesling 2018
This wines is always über tasty!
Producer Notes "Delicate lime zest and floral aromas fill the glass. Further citrus flavours develop on the fresh mineral structure, enhanced by the juicy acid finish."
$28.00
each
$25.00
in a mixed case (6 per case)


Ninth Island Sparkling NV
The base wine was batch fermented in stainless steel tanks, tiraged and corked before release to preserve its strong flavors and aromas. This delicate pale gold coloured wine contains a 12.5% alcohol level. The bouquet reveals subtle shortbread and nutty overtones combined with floral, raspberry, citrus and pear nuances, leaving the impression of Christmas cake, spice and Creme Brulee. The generous and multilayered palate exhibits flavours of Pinot Noir spices and red berry fruit, balanced by the taste of citrus, … more
$29.00
each
$25.00
in a mixed case (6 per case)


Jansz Tasmanian Premium Cuvée NV
Tasmania is renowned as Australia's home of great sparkling wines. The fruit used in this Cuvée is grown on selected, cool climate vineyards across Tasmania.
Honeysuckle and citrus scents are immediately apparent with slight aromas of nougat, roasted nuts and a sniff of strawberry from the Pinot Noir. Delicate fruits and creaminess wash through the mouth leaving a lingering finish of citrus and nougat.
$30.00
each
$27.00
in a mixed case (6 per case)


Taltarni Clover Hill Tasmanian Cuvée NV
The fruit for the Tasmanian Cuvée is sourced from both the Pipers River estate as well as the company's other Tasmanian vineyard, Tea Tree, which is located in the Coal Valley.
In keeping with Clover's house style, the Tasmanian Cuvée, like the Vintage Brut, is a chardonnay-dominant wine. "Both these wines," says group sparkling winemaker Karina Dambergs, "express the beautiful chardonnay characters of our Piper's River estate: lovely rounded fruit on the front palate and a sublime acid line as … more
$35.00
each
$31.50
in a mixed case (6 per case)


Stoney Rise Chardonnay 2019
We said we would never do it again but sometimes an opportunity comes that is too hard to turn down. This year we were offered some fruit form a 20-year-old vineyard just north of us on the West Tamar, then some from Relbia just south of us, and then a small amount from the south of the state. We couldnt help but take it. It was fermented in our new 2500-litre oak cask and stayed there on its lees for … more
$35.00
each
$31.50
in a mixed case (6 per case)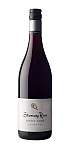 Stoney Rise Pinot Noir 2017
"Our 2017 Stoney Rise Pinot Noir is a 50/50 blend of fruit we grow and fruit we purchase from our small growers around the Tamar Valley. The 50% from our vineyard comprises just over half fruit from vines planted in 2004 and the remainder from our older vines, planted in 1986 - which is the component of the blend that gives this wine its structure and backbone. The fruit was cold-soaked for five days before undergoing a natural ferment. Once … more
$35.00
each
$31.50
in a mixed case (6 per case)


Hughes & Hughes Pinot Noir 2019
"These Hughes & Hughes wines are always super interesting. Here's another. It's fresh, it's spicy, it leaps from the glass, it has depth. Cherry bubble gum, darker fruit notes, chicory spice, woodsmoke and an array of soils and herbs. Twiggy but in a fruit-filled, lively context. Creamy/musky oak makes a play but not a concerted one. We're in beautiful pinot noir drinking territory here." - Campbell Mattinson (The Wine Front) on the 2017 Pinot.
$35.00
each
$31.50
in a mixed case (6 per case)


Lake Barrington Alexandra Sparkling 2009
A refined, elegant sparkling wine made from Chardonnay & Pinot Noir, and matured on lees for 3 years before disgorgement and release.
The bubbles are fine, the mouse is creamy and the length is terrific. Honeysuckle, lime butter on toast and the faintest hint of malt all combine to offer a very enjoyable sparkling experience.
Exclusive to Rathdowne Cellars in Melbourne
$32.00
each
WAS $39.00
$30.00
as part of a mixed case(6)


Clarence House Reserve Pinot Noir 2015
Clarence House was built in 1830 at Clarence Plains, Mt Rumney, just north of Hobart in Southern Tasmania. The beautiful Georgian house built around 1830 remains and has been maintained in its original splendour surrounded by beautiful gardens, and in 1998 present owner David Kilpatrick began planting vines on an impressive and ideally positioned north east sloping block opposite the house.
In 2014 a small batch of Pinot Noir from the oldest vines was vinified by Anna Pooley at Pooley … more
Country: Australia
Region: Tasmania
Sub Region: Coal River Valley

$45.00
each
$40.50
in a mixed case (6 per case)