Welcome to the Rathdowne Cellars Online Store.

Fill in some details below to search our extensive range. Please note that not all our products are available online (we're working on it though) so please contact us if we don't have what you're after.
We suggest using only one or two search options to begin with to maximise your search results.

View all Specials


Lake Barrington Alexandra Sparkling 2009
A refined, elegant sparkling wine made from Chardonnay & Pinot Noir, and matured on lees for 3 years before disgorgement and release.
The bubbles are fine, the mouse is creamy and the length is terrific. Honeysuckle, lime butter on toast and the faintest hint of malt all combine to offer a very enjoyable sparkling experience.
Exclusive to Rathdowne Cellars in Melbourne
$32.00
each
WAS $39.00
$30.00
as part of a mixed case(6)


Mewstone Pinot Noir 2018 Magnum
2019 BEST NEW WINERY James Halliday Wine Companion
The two pinot blocks were picked individually on March 23rd and April 2nd. The top block was then naturally fermented with 40% whole bunch, the bottom block with 20% in our old milk vats. These were pressed after 20 days on skins to oak, 40% new, and matured while undergoing malolactic fermentation. They were racked and sulphured prior to bottling in late summer. Only 3036 bottles and 72 magnums produced.
$150.00
each
$135.00
in a mixed case (6 per case)

Mewstone Riesling 2018 Magnum
Picked on April 8th, the fruit was destemmed, crushed and left to soak for 24 hours. Pressed to old oak and naturally fermented. As the cellar cooled in late autumn so too did the ferment. Fermentation extended out beyond six weeks before we called a halt as the sugars and acidity found their balance. Matured on lees through to late spring before filtering and bottling. Only 1128 bottles and 60 magnums produced.
$100.00
each
$90.00
in a mixed case (6 per case)


Ninth Island Sparkling NV
The base wine was batch fermented in stainless steel tanks, tiraged and corked before release to preserve its strong flavors and aromas. This delicate pale gold coloured wine contains a 12.5% alcohol level. The bouquet reveals subtle shortbread and nutty overtones combined with floral, raspberry, citrus and pear nuances, leaving the impression of Christmas cake, spice and Creme Brulee. The generous and multilayered palate exhibits flavours of Pinot Noir spices and red berry fruit, balanced by the taste of citrus, … more
$29.00
each
$25.00
in a mixed case (6 per case)


$45.00
each
$40.50
in a mixed case (6 per case)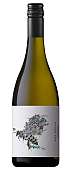 Shy Susan Chardonnay 2016
Top Gold - Tasmanian Wine Show 2018
"All the right moves were made at the right time from picking through to bottling. The balance is utterly perfect, the acidity seemingly effortlessly calculated and framed, the varietal fruit expression mid stone and citrus fruit, oak harnessed to do its job just so. Top-gold Tasmanian Wines Show '18." 97 Points - James Halliday
$59.00
each
$53.00
in a mixed case (6 per case)


Shy Susan Pinot Noir 2017
88% Coal River Valley, 12% Tasmanian Peninsula, hand-picked, various vinification techniques including cold soaking, wild fermentation with a whole bunch inclusion, foot-stomped, lengthy post-ferment maceration. The perfumed bouquet of fruit and forest floor leads into a most attractive palate with a cherry-all-sorts wave of flavours. Pity only 80 dozen made. - James Halliday
$66.00
each
$60.00
in a mixed case (6 per case)


Stoney Rise Chardonnay 2019
We said we would never do it again but sometimes an opportunity comes that is too hard to turn down. This year we were offered some fruit form a 20-year-old vineyard just north of us on the West Tamar, then some from Relbia just south of us, and then a small amount from the south of the state. We couldnt help but take it. It was fermented in our new 2500-litre oak cask and stayed there on its lees for … more
$35.00
each
$31.50
in a mixed case (6 per case)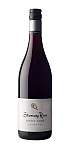 Stoney Rise Pinot Noir 2017
"Our 2017 Stoney Rise Pinot Noir is a 50/50 blend of fruit we grow and fruit we purchase from our small growers around the Tamar Valley. The 50% from our vineyard comprises just over half fruit from vines planted in 2004 and the remainder from our older vines, planted in 1986 - which is the component of the blend that gives this wine its structure and backbone. The fruit was cold-soaked for five days before undergoing a natural ferment. Once … more
$35.00
each
$31.50
in a mixed case (6 per case)

$23.00
each
$21.00
in a mixed case (6 per case)