Welcome to the Rathdowne Cellars Online Store.

Fill in some details below to search our extensive range. Please note that not all our products are available online (we're working on it though) so please contact us if we don't have what you're after.
We suggest using only one or two search options to begin with to maximise your search results.

View all Specials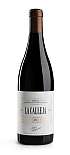 Alegre y Valganon Tempranillo Garnacha 2016
Fruity-floral with violets, a fresh, mineral acidity and lovely texture, La Calleja
is a genuine 'voice' distinct from the me-too choir of industrial-process Rioja.
$45.00
each
$40.50
ea per case


Artadi Rioja Valdegines 2011
"A firm wine with wonderful silky tannins and a sexy austerity. Chalk and dark berry too. Full-bodied and reserved. Very long. Beautiful intensity and length. Tension as well. From east facing single vineyard Laguardia at 650 meters. Drink or hold." 94 James Suckling - Jamessuckling.com
Country: Spain
Region: Rioja
Sub Region: Rioja Alavesa


Berberana Rioja Gran Reserva (Yellow Label) 1952
Shipped direct from Rioja, September 2017.
Please note, buyer beware with this cellar wine.
$650.00
each
$590.00
ea per case


Berberana Rioja Reserva 1981
A rare opportunity to try an aged wine from a famous Rioja vintage.
60% tempranillo, 20% garnacha, 18% mazuelo, 2% graciano
Shipped Direct from Rioja, Sept 2017. Please note: These wines are sold on a buyer-beware basis. Every bottle has been inspected for high fill levels and other visual qualitative indicators before despatch.
$270.00
each
$250.00
ea per case



Biurko Gorri Rioja Joven Tinto 2016
A stand out example of pure Tempranillo organically grown in Spain's Rioja.
Soft and mineral, a delicious mix of red and dark fruit. Open and expressive, with nutty tannins and a lick of spicy acidity, it's clearly Rioja and perfectly varietal Tempranillo. Matured in tank so the wines stays fresh and vibrant and allows the the fruit characters to fully shine through.
$25.00
each
$22.50
ea per case


Bogedas Lanzaga LZ Rioja Joven 2017
This unwooded Rioja is a fantastic modern interpretaion of this classic old world region. The tempranillo grape shows plump cherry, cola, has nice fine dusty tannins and lifted aromatics.
Country: Spain
Producer: Telmo Rodriguez
Region: Rioja



$75.00
each
$68.00
ea per case


Clos Ibai Garnacha Blanca 2015
Daniel Frias and Xabier Kamio, the minds behind Clos Ibai aim to make wine that can be drunk with pleasure and digestibility - they are all about the fruit and not the oak, which a refreshing change in this part of the world. Made from 1955 plantings, located at 450m altitude - this is an outstanding white comprising of 90% Viura and 10% Otras (Malvasia), fermented in flexible egg this has outstanding purity expertly balanced with moreish textural layers.
$65.00
each
$59.00
ea per case