Welcome to the Rathdowne Cellars Online Store.

Fill in some details below to search our extensive range. Please note that not all our products are available online (we're working on it though) so please contact us if we don't have what you're after.
We suggest using only one or two search options to begin with to maximise your search results.

View all Specials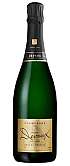 Devaux Grande Reserve Brut NV
"An impeccably assembled blend, showcasing the enticing generosity and definition of the Cote des Bar at an affordable price...." Tyson Stelzer Champagne Guide (2016-2017)
Devaux Grand Reserve displays a beautiful golden colour which gives fresh, floral aromas with hints of ripe white peach and apricot on the nose. This non vintage wine is blended with a percentage of the reserve wine with minimum 3 years maturation in large oak casks. The blend gives a fine palate with complexity of layers with a touch of yellow plum and a faint hint of yeasty character towards a delicious finish.