Welcome to the Rathdowne Cellars Online Store.

Fill in some details below to search our extensive range. Please note that not all our products are available online (we're working on it though) so please contact us if we don't have what you're after.
We suggest using only one or two search options to begin with to maximise your search results.

View all Specials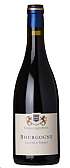 Domaine Thibault Liger-Belair Bourgogne Gamay "Les Deux Terres" 2017
A new cuvee from dynamo Thibault Liger Belair, comprised of Gamay from Moulin-a-Vent in Beaujolais and Pinot Noir from the Côte de Nuits. The name 'les Deux Terres' (the two lands) is a nod to the two origins, Thibault describes as a marriage 'between Beaujolais and Bourgogne, and Gamay and Pinot Noir'. It is mostly Gamay, with just 15% Pinot Noir, and offers a nose of cool black cherries, raspberries and liquorice. There is a good energy to the wine, with brisk salinity and granitic minerality, while firm tannins ground the wine.
$49.00
each
WAS $55.00
$45.00
in a mixed case (6 per case)