Welcome to the Rathdowne Cellars Online Store.

Fill in some details below to search our extensive range. Please note that not all our products are available online (we're working on it though) so please contact us if we don't have what you're after.
We suggest using only one or two search options to begin with to maximise your search results.

View all Specials
Should you encounter any difficulties, please contact us by phone or email and we'll be ahppy to assist offline.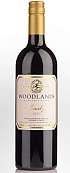 Woodlands Emily Cabernet Franc Merlot 2017
The 2017 'Emily' is bold, muscular, but still refined, and certainly up there with the greatest vintages. The wine has a brooding nose of blackcurrant, violet, bay leaf, and toasty French oak. The palate is mouth coating and dense- showing an array of dark fruits and spice. A powerful wine that will certainly repay cellaring.
'47% Cabernet Franc, 39% Merlot, 11% Malbec, 2% Cabernet Sauvignon and 1% Petit Verdot. It's been a little while between drinks on the Emily front … more
Country: Australia
Region: Margaret River
Sub Region: Wilyabrup

$49.00
each
$44.00
in a mixed case (6 per case)


Woodlands Margaret Cabernet Merlot Malbec 2016 375ml
'Margaret' is a blend of 75% Cabernet Sauvignon, 16% Merlot and 9% Malbec.
Woodlands 'Margaret' is sourced entirely from the Woodlands Vineyard. The Cabernet Sauvignon portion comes from a slope on the south of Woodlands that wraps around a 90-degree radius from east to north. The fruit on this slope receives a great deal of direct sunlight from morning to mid-afternoon, leading to rich full-bodied wines. The Merlot and Malbec plots that make up the remainder of 'Margaret' come from … more
Country: Australia
Region: Margaret River
Sub Region: Wilyabrup

$36.00
each
$32.40
in a mixed case (6 per case)