Welcome to the Rathdowne Cellars Online Store.

Fill in some details below to search our extensive range. Please note that not all our products are available online (we're working on it though) so please contact us if we don't have what you're after.
We suggest using only one or two search options to begin with to maximise your search results.

View all Specials
NEW. Check our our "Stay At Home" wines packs. Easy-peasy wine selection.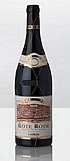 $490.00
each
$450.00
in a mixed case (6 per case)


$210.00
each
$190.00
in a mixed case (6 per case)

$160.00
each
$144.00
in a mixed case (6 per case)


$89.00
each
$80.00
in a mixed case (6 per case)

Yves Cuilleron Cote-Rotie Bassenon 2014 375ml
An elegant bouquet that mixes Syrah's red berry fruits with Viognier's floral character (violets). Elegant, fresh and airy on the palate. Subtle yet prominent tannins.
Country: France
Region: Rhone Valley
Sub Region: Cote-Rotie



Yves Cuilleron Gamay 'Les Vignes d'a Cote' 2018
Yves Cuilleron's Gamay is fruity and charming wine. Nice nose of red berries, raspberries, wild strawberry, some floral notes of peony and violet. The bright delicious mouthfeel is highlighted by the fine crunchy tannins. Could give some Cru Beaujolais a run for their money.
Country: France
Region: Rhone Valley
Sub Region: Cote-Rotie

$36.00
each
$32.50
in a mixed case (6 per case)