Welcome to the Rathdowne Cellars Online Store.

Fill in some details below to search our extensive range. Please note that not all our products are available online (we're working on it though) so please contact us if we don't have what you're after.
We suggest using only one or two search options to begin with to maximise your search results.

View all Specials





Domaine Michel and Stephane Ogier Cote Rotie Le Village 2014
This small 15 acre estate, located in the village of Ampuis, sold both their fruit and the wines Michael Ogier produced to Guigal before making and labelling their own wine in 1980. Today, Michel's son Stéphane, is largely responsible for Ogier's superb reputation for making concentrated yet elegant and beautifully balanced wines.
The Village cuvee is intended as an archetype of youthful, relatively approachable Cote- Rotie. The parcels concerned are Bassenon, Bourrier, Le Goutay, Gerine and parts of his holdings … more
Country: France
Region: Rhone Valley
Sub Region: Cote-Rotie

$99.00
each
$90.00
in a mixed case (6 per case)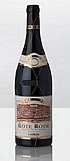 $490.00
each
$450.00
in a mixed case (6 per case)

$160.00
each
$144.00
in a mixed case (6 per case)


$85.00
each
$77.00
in a mixed case (6 per case)