Welcome to the Rathdowne Cellars Online Store.

Fill in some details below to search our extensive range. Please note that not all our products are available online (we're working on it though) so please contact us if we don't have what you're after.
We suggest using only one or two search options to begin with to maximise your search results.

View all Specials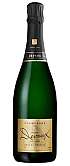 Devaux Grande Reserve Brut NV
"An impeccably assembled blend, showcasing the enticing generosity and definition of the Cote des Bar at an affordable price...." Tyson Stelzer Champagne Guide (2016-2017)
Devaux Grand Reserve displays a beautiful golden colour which gives fresh, floral aromas with hints of ripe white peach and apricot on the nose. This non vintage wine is blended with a percentage of the reserve wine with minimum 3 years maturation in large oak casks. The blend gives a fine palate with complexity of layers … more
$49.00
each
WAS $69.00
$46.00
ea per case


Diebolt-Vallois Champagne Blanc de Blancs NV
One of the most iconic and highly respected growers in the Cote des Blancs, Jacques Diebolt has been making champagne since the late 1950's. The estate in its present form dates from 1960, when Jacques Diebolt married Nadia Vallois, bringing a portion of the Vallois family's holdings into the Diebolt estate.
This is the flag bearer for Diebolt Vallois and is produced from their holdings in the villages of Cuis, Cramant and Epernay. It's a great Blanc de Blancs with … more
$100.00
each
$90.00
ea per case


Dom Perignon 2009
This is a DP that shows the ripeness of the 2009 vintage yet remains full of energy. Gorgeous aromas of cream, apple, mango, honeysuckle, and chalk follow through to a full body and super fine, tight texture. Dense and agile. Vinous. It's like a top grand cru white Burgundy. Think Batard-Montrachet. More depth than the 2006. Drink now.
97 points
Jamessuckling.com
$275.00
each
$230.00
ea per case


Egly-Ouriet Brut Rose Grand Cru NV Disgorged July 2017
Vintages: 2011 (60%), 2010 (20%) & 2009 (20%). Disgorged: May 2017
Time on lees: 58 months
One of the greatest rose wines of Champagne and a wine of haunting finesse. The blend, bottled in 2012, is 65% Pinot Noir and 35% Chardonnay with 60% coming from 2011 and 40% vins de reserve (split equally between 2010 and 2009). Then there is the 5% Coteaux Champenois Rouge (arguably the finest red wine of the AOC) from the powerful 2009 harvest that … more
$240.00
each
$220.00
ea per case


Egly-Ouriet Grand Cru Blanc De Noir Vieille Vignes NV Base 2011 Disgorged July 2018
$425.00
each
$380.00
ea per case


Egly-Ouriet Grand Cru Blanc De Noir Vieille Vignes NV Disgorged Dec 2017
Vintages: 2010 (50%) & 2009 (50%). Disgorged: Dec 2017
Time on lees: 70 months
The emblematic wine from Francis Egly and the one that first brought him international acclaim. It was Michel Bettane, the influential French critic, who encouraged Egly to bottle this single vineyard wine separately and the first vintage was in 1989. As you may be aware, this wine was once the product of a single vintage, but this is no longer the case. Egly has learnt through … more
$360.00
each
$330.00
ea per case


Egly-Ouriet Grand Cru Tradition Brut NV Disgorged July 2018 Base 2013
$199.00
each
$180.00
ea per case


Egly-Ouriet Grand Cru Tradition Brut NV Disgorged Oct 2017 Base 2012
Vintages: 2012 (50%), 2011 (30%) & 2010 (20%). Disgorged: Oct 2017
Time on lees: 48 months
This is a striking wine that reflects both the superb Grand Cru vineyards from which it is sourced (Ambonnay and the surrounds), as well as the meticulous viticulture and winemaking of the perfectionist that is Francis Egly. It's made up of 70% Pinot Noir and 30% Chardonnay from low yielding vines that have been harvested fully ripe. Natural fermentation with wild yeasts only and … more
$180.00
each
$162.00
ea per case


Egly-Ouriet Les Vignes De Vrigny 1er Cru NV - Base 2014 Disgorged Jul 2018
Vintages: 2014 (50%), 2013 (30%) and 2012 (20%).
100% Pinot Meunier from a single, 40-year-old, south-facing vineyard in Vrigny, a commune located on the Petite Montagne de Reims (very close to Gueux, where Jérôme Prévost is based). Straight Pinot Meunier remains a rarity in Champagne and in Egly's hands it is something unique. Low yields, old vines and ripe fruit make this one of the most intense, layered and opulent Meunier wines kicking around. Spicy, fruity, fleshy, yet very dry … more
$150.00
each
$135.00
ea per case


Franck Pascal Champagne Reliance Brut Nature NV
A delicous zero dosage Champage from Franck Pascal's tiny estate in the Vallée de la Marne in Chantillon. Full-bodied with an aggressive mousse, zesty lemon, fennel and saline flavors. Dry, fresh and incredibly food-friendly.
Country: France
Producer: Franck Pascal
Region: Champagne