Welcome to the Rathdowne Cellars Online Store.

Fill in some details below to search our extensive range. Please note that not all our products are available online (we're working on it though) so please contact us if we don't have what you're after.
We suggest using only one or two search options to begin with to maximise your search results.

View all Specials
Should you encounter any difficulties, please contact us by phone or email and we'll be ahppy to assist offline.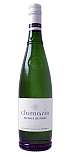 Clomarin Picpoul de Pinet 2020
La Cave de Montagnac, where Clomarin is produced, was created in 1937 in the town of Montagnac. Today, its soil extends from the right bank of the Hérault River to the Thau lagoon in southern France. Many of the vineyards are located on located on stony clay-limestone soils. The climate is Mediterranean, with warm and dry summers, more temperate near the sea.
Pale yellow colour with brilliant green highlights. The nose is delicate and fresh with fruity and florals aromas. … more
$21.00
each
WAS $23.00
$20.70
as part of a mixed case(6)