Welcome to the Rathdowne Cellars Online Store.

Fill in some details below to search our extensive range. Please note that not all our products are available online (we're working on it though) so please contact us if we don't have what you're after.
We suggest using only one or two search options to begin with to maximise your search results.

View all Specials
Should you encounter any difficulties, please contact us by phone or email and we'll be ahppy to assist offline.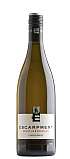 Escarpment Chardonnay 2018
100% grown from Escarpment's Te Muna Road site.
The summer allowed a smaller crop than usual to ripen slowly, producing powerful opulent flavours and a flinty mineral backbone which combine beautifully with barrel fermentation to create Burgundian inspired Chardonnay. Flavours are reminiscent of white stone fruit with delightful soft texture ensuring a long commanding finish. Partial malolactic fermentation and lees stirring has enhanced the texture, complexity and mouth feel allowing it to match most entrée dishes and seafood.
It is … more
Country: New Zealand
Region: Martinborough

$39.00
each
WAS $45.00
$35.10
as part of a mixed case(6)