Welcome to the Rathdowne Cellars Online Store.

Fill in some details below to search our extensive range. Please note that not all our products are available online (we're working on it though) so please contact us if we don't have what you're after.
We suggest using only one or two search options to begin with to maximise your search results.

View all Specials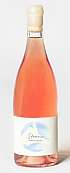 Strenua Yarra Valley Rosé 2017
A great example of Rosé with delicacy and depth. Made from early picked Yarra Valley Shiraz specifically with rosé in mind. Barrel fermented to dry in neutral French oak with indigenous yeast, this Rosé shows lovely flavours of red fruits, along with more savoury spice and light creamy notes that fill out the palate.
Note: This vintage bottled with screwcap.
Country: Australia
Region: Yarra Valley