Welcome to the Rathdowne Cellars Online Store.

Fill in some details below to search our extensive range. Please note that not all our products are available online (we're working on it though) so please contact us if we don't have what you're after.
We suggest using only one or two search options to begin with to maximise your search results.

View all Specials



1
2
3
4
5
6
7
8
9
10
11
12
13
14
15
16
17
18
19
20
21
22
23
24
25
26
27
28
29
30
31
32
33
34
35
36
37
38
39
40
41
42
43
44
45
46
47
48
49


$38.00
each
$35.00
in a mixed case (6 per case)

$45.00
each
$40.00
in a mixed case (6 per case)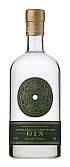 Adelaide Hills Distillery Green Ant Gin 700ml. 42%
A collaboration between Something Wild and Adelaide Hills Distillery. Green Ant Gin is carefully distilled in a column and basket still, designed by us specifically for gin.
Traditionally favoured by Indigenous societies for their medicinal benefits and protein content, Green Ants display vibrant flavours of Lime and Coriander. This unique bush tucker is hand harvested in the Northern Territory by the Motlop family of the Larrakia people.
Country: Australia



Airlie Bank Gris on Skins 2019
Winery Notes - "Made from a small block of pinot gris next to the dam, we take 50% of the harvest and apply 100% whole bunch fermentation. This is a 12-day process very similar to how we make pinot noir.
The other 50% is a whole berry ferment, which is hand plunged for 3 days.
The two batches are pressed together to old hogsheads, where they remain for 3 months prior to a clean rack. No finings or stabilization. Minimal … more
Country: Australia
Region: Yarra Valley

$22.00
each
$20.00
in a mixed case (6 per case)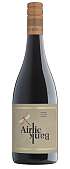 Airlie Bank Yarra Valley Franc 2019
'Blackcurrant, ripe raspberry, ash and lots of spice, sweet capsicum. Light bodied, but good intensity of small berried fruits, sappy green and spicy things are punctuation marks here, rather than text, acidity is fresh and slaty, tannin forms a fine dust, and the finish is cool and fresh. Great thing to drink.'
92 Points, Gary Walsh - The Wine Front
Country: Australia
Region: Yarra Valley

$23.00
each
$21.00
in a mixed case (6 per case)


Alkoomi White Label Riesling 2019
Super value.
The estate grown fruit was harvested in the early hours of the morning, preserving the delicate varietal flavours that define this cool climate aromatic wine.
Brilliant pale straw with green flecks highlight it's youth. Intense flavours of grapefruit and musk with a sherbety acidity give freshness and length to the palate.
Whilst ready to drink now, this wine will gain in complexity over the next five to eight years.
Country: Australia
Region: Frankland River

$18.00
each
$16.00
in a mixed case (6 per case)

Aller Trop Loin Glou Glou Blanc 2019
A mouth-watering white blend that sees a small amount of time on skins. Its 'gugglable' as the name suggest and made to accompany the warmer weather and fun times. An ode to summer, if you will.
VEGAN // UNFINED // UNFILTERED
$26.00
each
$24.00
in a mixed case (6 per case)

Aller Trop Loin Rose 2019
Rose made from Mouvedre grapes off the Bendigo Wine Estate vineyard in central Victoria. Its a pleasure to drink this, beautiful red fruits with hints of strawberries and provincial herbs. Acid is brisk without being overbearing making this is a well balanced, immensely drinkable rose.
VEGAN // UNFINED // UNFILTERED
Country: Australia
Producer: Aller Trop Loin
Region: Heathcote

$29.00
each
$26.00
in a mixed case (6 per case)


Allies Assemblage Pinot 2019
The Assemblage is a composite blend of vineyards from across the Mornington Peninsula. The Assemblage is matured a vast French oak barrel called a Foudre. Holding nearly 3000 litres and with very thick staves, the wine matures slower than in smaller barrels and with less oxygen ingress. This ensures that over the maturation period the delicate aromas and flavours are not lost and the resulting wine is vibrantly flavoured with silky, supple structure and ready to enjoy earlier without sacrificing … more
Country: Australia
Region: Mornington Peninsula

$34.00
each
$30.50
in a mixed case (6 per case)


Allies Cinq à Sept Vermouth 700ml
A very small batch Vermouth made from a Pinot Noir base by Mornington Pinot expert David Chapman.
Over 10 different botanicals, such as wormwood, star anise, orange peel and green coffee beans were steeped in a single barrel of fortified wine for six weeks to create this delicious vermouth.
Server in a Negroni, or simply with a dash of soda and a piece of fruit.
Country: Australia
Region: Mornington Peninsula

$50.00
each
$45.00
in a mixed case (6 per case)



1
2
3
4
5
6
7
8
9
10
11
12
13
14
15
16
17
18
19
20
21
22
23
24
25
26
27
28
29
30
31
32
33
34
35
36
37
38
39
40
41
42
43
44
45
46
47
48
49