Welcome to the Rathdowne Cellars Online Store.

Fill in some details below to search our extensive range. Please note that not all our products are available online (we're working on it though) so please contact us if we don't have what you're after.
We suggest using only one or two search options to begin with to maximise your search results.

View all Specials


Marcarini Barolo Chinato 375ml
A splendid, unique digestive and dessert wine, the Barolo Chinato traces its origins to the heart of the Barolo region toward the end of the 1800s. It derives from an ancient recipe which has been carefully preserved by our ancestors: the infusion of China Calissaya bark and several aromatic alpine herbs with aged Barolo wine has long been considered a remedy for several diseases. Aged for a long time in oak barrels, this aromatic wine becomes a low-alcoholic "elixir", amber-colored … more
$53.00
each
$48.00
ea per case



Massenez Poire William Prisoner (pear fruit in bottle) 500ml
Pear William Eau de Vie.
An attractive and puzzling bottle, Prisoner Pear is a pear-shaped bottle with a real fruit grown inside it.
Country: France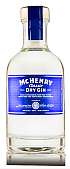 McHenry Classic Dry Gin 700ml
An elegant smooth Gin - like a magic carpet ride of the botanicals. Citrus peel is present and balanced with a small amount of star anise, coriander seeds, cardamon and orris root all beautifully balanced with the juniper.
Country: Australia
Producer: William McHenry & Sons
Region: Tasmania



Monkey 47 Gin 500ml
Country: Germany


Nonino Amaro Quintessentia 2lt
Country: Italy


Nonino Grappa Vendemmia 700ml
Country: Italy



Poor Toms Sydney Dry Gin 700ml
Poor Toms was started by two friends, Griffin and Jesse. A couple of years ago they started making gin on their kitchen table in Sydney's Inner West. Since then, they've spent big on a 200 litre German copper still, Jane, and started distilling in a little warehouse up the road. They gathered a crew of wise locals and invited one of Australia's most experienced gin distillers, Marcel Thompson, to join the team, and Poor Toms Gin was born!
Country: Australia

$79.00
each
$72.00
ea per case



Ransom Dry Gin
Country: USA