Welcome to the Rathdowne Cellars Online Store.

Fill in some details below to search our extensive range. Please note that not all our products are available online (we're working on it though) so please contact us if we don't have what you're after.
We suggest using only one or two search options to begin with to maximise your search results.

View all Specials


L. N. Mattei 'Cap Corse' Grande Reserve Quinquina Blanc 17% 750 ml
The "Cap Corse, Grande Reserve Quinquina" L.N MATTEI, is an aperitif prepared according to the formula bequeathed by its creator Louis Napoleon Mattei whose secret has been carefully preserved; it has as essential base the Mistelles de Corse to which have been associated hygienic and stomachic products of first quality.
Its dazzling superiority over all similar products and its now worldwide fame justify the favor with which this delicious aperitif has enjoyed with a delicate public, for nearly a century … more



Le Birlou Chestnut & Apple Liqueur 700ml
Vedrenne has been making liqueurs in Nuits-Saint-Georges since 1923. Using only Burgundian growers that apply sustainable and organic principles, the fruit for each liqueur has gone through a rigorous selection to guarantee richness, concentration and purity. Birlou is a traditional aperitif from the centre of France made from apples and chestnuts, where in its native Cantal its mixed with beer. It also works equally well with your favourite mixer or on the rocks.
Country: France



Loch Classic Dry Gin 700ml
41% alc/vol.
This is a grape Based "London Dry Style", distilled with hand-ground traditional London Dry Botanicals. Juniper lead, expressive and fragrant and soft on the finish.
The botanicals are: Angelica, Cardamom, Cassia Bark, Cinnamon, Coriander, Ginger, Juniper, Liquorice Root, Mace, Nutmeg, Orange & Oris Root.
Lovely to mix as a Gin & Tonic or Negroni, also enjoyable neat over ice with Lemon garnish


Marcarini Barolo Chinato 375ml
A splendid, unique digestive and dessert wine, the Barolo Chinato traces its origins to the heart of the Barolo region toward the end of the 1800s. It derives from an ancient recipe which has been carefully preserved by our ancestors: the infusion of China Calissaya bark and several aromatic alpine herbs with aged Barolo wine has long been considered a remedy for several diseases. Aged for a long time in oak barrels, this aromatic wine becomes a low-alcoholic "elixir", amber-colored … more
$53.00
each
$48.00
ea per case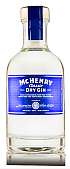 McHenry Classic Dry Gin 700ml
An elegant smooth Gin - like a magic carpet ride of the botanicals. Citrus peel is present and balanced with a small amount of star anise, coriander seeds, cardamon and orris root all beautifully balanced with the juniper.
Country: Australia
Producer: William McHenry & Sons
Region: Tasmania



Monkey 47 Gin 500ml
Country: Germany


Nonino Amaro Quintessentia 2lt
Country: Italy


Nonino Grappa Vendemmia 700ml
Country: Italy