Welcome to the Rathdowne Cellars Online Store.

Fill in some details below to search our extensive range. Please note that not all our products are available online (we're working on it though) so please contact us if we don't have what you're after.
We suggest using only one or two search options to begin with to maximise your search results.

View all Specials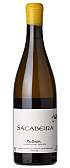 Sacabeira Albarino 2016
The fruit of Sacabeira is sourced from three vineyards in the Val do Salnés region of Rías Baixas. The Souto vineyard was planted in shallow soils of decomposed granite in 1983. The vineyard sits at 55 meters above sea level in Barrantes, surrounded by a forest of Eucalyptus trees with rows sloping northwest towards the river. A Igrexa is the younger vineyard of the three and is situated in Tremoedo. A Igrexa is the farthest away from the river and sits in a valley floor with more compacted sandy, granitic soils. The fruit from A Igrexa offers the ripest fruit at harvest with the other two vineyards showing the influence of cooling breezes of the Ria de Arousa. Souto and A Igrexa contribute the most towards the body of Sacabeira. The third vineyard of Sacabeira is Castrelo. Castrelo has the oldest vines dating back to the early 1970's and is closest to the Atlantic influence where the well-draining soils have more schist and sand than the other vineyards. With this proximity to the river, the soil and cooling winds of Castrelo produce a wine with the classic salinity and minerality of Val do Salnés with high-toned notes of white flowers and aromatic herbs.
Country: Spain
Region: Rias Baixas

$40.00
each
$36.00
in a mixed case (6 per case)