Welcome to the Rathdowne Cellars Online Store.

Fill in some details below to search our extensive range. Please note that not all our products are available online (we're working on it though) so please contact us if we don't have what you're after.
We suggest using only one or two search options to begin with to maximise your search results.

View all Specials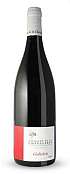 Domaine de la Chevalerie Bourgueil 'Galichets' Cabernet Franc 2011
Domaine de la Chevalerie is a leading name in the Bourgueil appellation. The property lies in the commune of Restigné, directly beside Bourgueil, and has been owned by the Caslot family for 14 generations. It is currently run by Stéphanie and Emmanuel who took over the reins from their father Pierre. The 38 hectares of vineyard are certified organic and biodynamic. Winemaking is as low intervention and natural as possible, using indigenous yeasts during the gentle fermentation process, and keeping sulphites to a minimum.
A 25-acre vineyard heading down the terrace toward the river that is planted on stony, sandy clay soils (the limestone bedrock is at least three feet below the surface and typically more). The oldest vines in Galichets date from 1934. A part of that plantation was replanted in the 1970s and 80s, with yet another small section replanted in the 1990s. The siblings are beginning to replant some of the oldest vines now, bringing the average age of this vineyard to 35-40 years of age. Galichets tends to make the domain's spiciest and fruitiest wine, underpinned by a dark sappiness.
Country: France
Region: Loire Valley

$53.00
each
$48.00
in a mixed case (6 per case)