Welcome to the Rathdowne Cellars Online Store.

Fill in some details below to search our extensive range. Please note that not all our products are available online (we're working on it though) so please contact us if we don't have what you're after.
We suggest using only one or two search options to begin with to maximise your search results.

View all Specials





Bleasdale Bremerview Shiraz 2017 375ml
An expressive, medium to full bodied wine showing intense lifted dark berry fruits and spice. The palate is vibrant with dense blackberry and fresh plum flavours complemented by liquorice and pepper spice.
Country: Australia
Region: Langhorne Creek

$12.00
each
$10.80
ea per case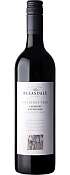 Bleasdale Mulberry Tree Cabernet 2015
An elegant wine with aromas of mixed berries, dark chocolate and violets. The palate is smooth with blackcurrant and spicy oak flavours and finishes with fine chalky tannins.
Enjoy with any of your favourite meat dishes.
Country: Australia
Region: Langhorne Creek


$10.00
each
$9.00
ea per case

HOUSE McLaren Vale Reserve Shiraz 2016
The palate shows layers of plum and raspberry supported by soft velvety tannins. The finish is elegant and textured with a hint of dark chocolate.
This Shiraz wine has been matured in French oak Barrels and will mature gracefully over time.
Info about this wine from the Winery:
The soils are weathered and leached, consisting of a shallow layer of grey sand overlaying red loam that grades into clay. These own rooted vines average over 30 years old and produce … more
Country: Australia
Region: Langhorne Creek

$13.00
each
$11.00
ea per case