Welcome to the Rathdowne Cellars Online Store.

Fill in some details below to search our extensive range. Please note that not all our products are available online (we're working on it though) so please contact us if we don't have what you're after.
We suggest using only one or two search options to begin with to maximise your search results.

View all Specials
NEW. Check our our "Stay At Home" wines packs. Easy-peasy wine selection.

Aller Trop Loin Rose 2019
Rose made from Mouvedre grapes off the Bendigo Wine Estate vineyard in central Victoria. Its a pleasure to drink this, beautiful red fruits with hints of strawberries and provincial herbs. Acid is brisk without being overbearing making this is a well balanced, immensely drinkable rose.
VEGAN // UNFINED // UNFILTERED
Country: Australia
Producer: Aller Trop Loin
Region: Heathcote

$29.00
each
$26.00
in a mixed case (6 per case)


Bindi Pyrette Heathcote Shiraz 2015
Diam cork closure. Pyrette Heathcote Shiraz is sourced from an impeccably sited and managed vineyard near Colbinabbin on the Mount Camel Range. The specific parcel of vines this fruit comes from is at the highest block on deep red, rocky Cambrian soils on a cooler easterly facing slope. The picking date is carefully assessed in order to capture fruit vibrancy and freshness whilst also capturing the typical mouthfilling richness and length of the region. The wine is made in 1000 … more
$53.00
each
$48.00
in a mixed case (6 per case)


Bindi Pyrette Heathcote Shiraz 2018
This wine, first produced in 2001, is now sourced from two vineyards about 15 kilometres apart. The original northern Colbinabbin Estate vineyard features deep and gently stoney Cambrian era soil and produces silky red fruited wine. The more southern Col Mountain vineyard has a significant amount of shattered rock mixed with the more common red Cambrian soil and gives powerful and earthy wine. This wine is a 50/50 blend of the two sources. The cooler 2017 season suited this style … more
$40.00
each
$37.00
in a mixed case (6 per case)


Bress Silver Chook Cabernet Franc 2019
Bress is a sustainable farming enterprise that champions collaboration with like-minded family-owned business, both in Australia and overseas, across a diverse range of artisanal produce and bespoke events.
This 2019 Cab Franc is a treasure trove of flavour. A dry season produced fruit packed with intensity. We then preserved the wine's varietal character by making it without oak. An extended time on skins in - Carly -, our glorious 6,000L vat, added further depth. The result? A delectable treat that … more
$25.00
each
$22.50
in a mixed case (6 per case)

Bress Silver Chook Heathcote/Bendigo Shiraz 2018
A formidable blend from two great regions. Heathcote confers structure and length whilst Bendigo gives plushness and generosity. Blended together we have a robust and powerful yet focused wine. Immensely drinkable now but cellaring for half a decade will also benefit this beauty.
Try serving up with a slow roasted marinated lamb shoulder, or if you're pressed for time, chuck some lamb on the bbq.
Country: Australia
Region: Heathcote/Bendigo

$25.00
each
$22.50
in a mixed case (6 per case)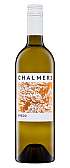 Chalmers Greco 2019
Hand picked from Chalmers vineyard in Heathcote, at an altitude of 150-170m, and Red Cambrian soil. The grapes are whole bunch pressed and wild fermented, finally being aged in the chestnut botte. Unfined with no acid added. Vegan friendly.
True to the variety, this Greco is bold and intense, which elements of ripe apple, poached quince and pithy. Mouthwatering.
$30.00
each
$27.00
in a mixed case (6 per case)


$27.00
each
$24.50
in a mixed case (6 per case)


Cosmo Heathcote Basket Press Shiraz 2018
Made exclusively for Rathdowne Cellars by Pondalowie wine-maker Dom Morris, this wine offers great value and flavour. The 2018 is a blend of the Galli and Whistling Eagle vineyards in Heathcote, and as in past vintages, is basket pressed to retain the fruit richness & texture. It delivers the richness expected of Heathcote, while maintaining a lovely savoury edge underneath.
Drink now or keep for 3-5 years.
A perfect match for lamb or with any classic BBQ meats.
$25.00
each
$20.00
in a mixed case (6 per case)


$45.00
each
$40.00
in a mixed case (6 per case)


Jasper Hill Emilys Paddock Shiraz Cabernet Franc 2017
"Like the Georgia's Paddock Shiraz, a little more forward and elegant than recent vintages - if you are familiar with Emily's Paddock, this is unmistakably Emily's Paddock! That highly spiced and perfumed nose with some mint, full fruity palate, harmonious grape and new French oak tannins with extreme length. Again, great longevity. 15.5% alc/vol" Emily Laughton, Winemaker.
Country: Australia
Producer: Jasper Hill
Region: Heathcote

$125.00
each
$110.00
in a mixed case (6 per case)