Welcome to the Rathdowne Cellars Online Store.

Fill in some details below to search our extensive range. Please note that not all our products are available online (we're working on it though) so please contact us if we don't have what you're after.
We suggest using only one or two search options to begin with to maximise your search results.

View all Specials
Should you encounter any difficulties, please contact us by phone or email and we'll be ahppy to assist offline.





Bannockburn Chardonnay 2019
Drawn mostly from the Estate's Olive Tree Hill Vineyard (planted in 1976) and Winery Block (1981), on volcanic soils over limestone, the average age of vines sits around the 35-year-old mark. 2018 marks the first year this blend includes fruit from the Kelly Lane Vineyard (Clone 76), from where a massale selection is soon to be grafted over with a section of the close-planted De la Roche and De La Terre vineyards.
The fruit was whole bunch pressed, settled overnight … more
$65.00
each
$59.00
in a mixed case (6 per case)

Bannockburn Pinot Noir 2018
The evolution of Bannockburn's Estate Pinot continues unabated under Matt Holmes' tenure. The 2017 was drawn from batches of Pinot Noir from different blocks planted in 1976, 1997 and 2007--including the perennial sources of the Olive Tree Hill Vineyard and Ann's Block. It also includes a dollop of Pinot from the close-planted De La Terre parcel. All the fruit was fermented with indigenous yeast, with just 20% whole bunches left in the ferment. Élevage played out for 12 months in … more
$62.00
each
$56.00
in a mixed case (6 per case)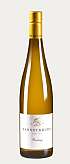 Bannockburn Riesling 2019
"Mainly from vines planted in '76, plus a modest planting in '15. Hand-picked, wholebunch pressed, settled overnight, then racked to tank for cold fermentation (for freshness plus drive), part to old puncheons (for texture and complexity). It's far better than the other small scattered patches from the region, and will build with age. Made for fun, but achieved more than that. 12.5% alc." 93 Points, James Halliday's Wine Companion Magazine, July 2020
$32.00
each
$28.80
in a mixed case (6 per case)


By Farr Chardonnay 2019
Winery Notes" The By Farr chardonnay comes from the same site as the Sangreal pinot noir composed of red soil over limestone and was planted in 1994. The limestone of this site is not exposed on the surface as at other sites. The limestone starts 20 to 30cm below the surface, to the depths of the root zone of the vines. It is a very exposed north-facing slope. The clones used for the chardonnay are a mixture of Dijon clones … more
$90.00
each
$81.00
in a mixed case (6 per case)


By Farr Cote Vineyard 'GC' Chardonnay 2019
The fruit is hand-picked then whole bunch-pressed in the winery. All the solids are collected and chilled before being put to barrel (about 50% new French oak). A natural fermentation will occur at cool temperatures over the next one to two months, and then a small amount of stirring helps to start malolactic fermentation. The wine is then racked, fined and lightly filtered before bottling 11 months after picking.
A wine with great fruit presence and varietal character at the … more
$130.00
each
$115.00
in a mixed case (6 per case)


By Farr Viognier 2019
The By Farr viognier consists of a blend of fruit from two vineyards. The first is the original house block, planted in 1994, which is friable red soil over limestone leading to sandstone-similar soils to the Sangreal pinot noir and By Farr chardonnay. The second vineyard is a younger planting of unknown clones in red ironstone soil. The viognier is a difficult variety to manage as it has a tendency to grow horizontally rather than vertically, needs a lot of … more
$70.00
each
$63.00
in a mixed case (6 per case)


Farr Rising Saignée Rose 2020
Saignée's literal meaning is "bled"; this refers to the way Nick Farr 'bleeds' the juice for this wine. The Farr Rising Pinot Noir sits in tank for two to three hours before bleeding free-run juice is the desired colour for this Rosé. Not only does this concentrates the Pinot ferment, but also produces a barrel-fermented Rosé, which is created in a controlled cool environment. The wine sees full malolactic fermentation before being placed in four- and five-year-old oak barrels for … more
$36.00
each
$32.40
in a mixed case (6 per case)


Irrewarra Vineyard Chardonnay 2018
"Aged in 1/3 new,. 1/3 one-year-old and 1/3 two-year-old oak. The nose shows high-toned lemon zest and fresh pineapple over notes of oatmeal, cinnamon and a notable earthy aspect. The palate is focused and direct; pretty tight with limey acidity and flinty mineral feel leading into a long, citrus-pith finish with a saline tang. As it breathes and warms up a touch, more breadth and depth emerge, as well as a white stone fruit note. Abundant class; there's real zip … more
$66.00
each
$59.00
in a mixed case (6 per case)


Oakdene Sparkling Brut NV
Chardonnay 53%, Pinot Noir 47% From Geelong.
Pale straw with a green tinge, with a persistent bead. A delicate fruit driven style with a lively mousse. Lemon citrus flavours and subtle yeast characters with firm acid giving the wine overall balance, length and freshness.
$22.00
each
$20.00
in a mixed case (6 per case)


Provenance Geelong Shiraz 2018
A lovely ruby hue, this fine wine displays fruit aromas and flavours of black cherry and cardamom with a woodsmoke input. A wine of inherent power and drive the earthy, foresty flavours are matched to a lovely satin like mouthfeel. Owing its refined weight and power to its Moorabool valley home, this steep south east facing vineyard displays an excellent match of grape variety to site.
$33.00
each
$30.00
in a mixed case (6 per case)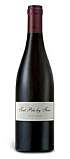 Tout Pres By Farr Pinot Noir 2018
Only a touch over 2.5 acres, it has three individual soil types across a three-sided cirque (an amphitheatre-like valley head) that rises above the other vineyards. Each slope consists of a soil type. The largest slope is black volcanic soil of limestone, the second is quartz gravel mixed with red ironstone soil and the third, an iron strand in grey sandy loam. The clones that will acclimatise and mutate over time are currently 113, 114, 115, 667, 777 and MV6 … more
$130.00
each
$115.00
in a mixed case (6 per case)