Welcome to the Rathdowne Cellars Online Store.

Fill in some details below to search our extensive range. Please note that not all our products are available online (we're working on it though) so please contact us if we don't have what you're after.
We suggest using only one or two search options to begin with to maximise your search results.

View all Specials


Charles Melton 'Father In Law' Shiraz 2017
"The new release of what has become a foundation stone wine for us. An almost seamless follow on from the 2016. Obviously a little fresher and perkier than the '16 at this stage, but it will follow a very similar path. Showing some red berry perfume and a light dusting of savoury oak that will develop with bottle age. Rich and soft in the mouth with a structure between medium and full bodied, but with a smooth mid palate and … more
Country: Australia
Producer: Charles Melton
Region: Barossa

$28.00
each
$25.00
ea per case


Charles Melton Nine Popes 2015
Mid to deep red with just a hint of amber edge, typical of Grenache. The initial aromatic is showing less Mediterranean garrigue and herb but more of sweet talc and salted caramel perfume. Some nice sweet cedar adds complexity but the 2015 vintage is less wild gypsy and more almost pinot like sweet red fruits. Will go some distance. Grenache, Shiraz, Mataro (Mourvedre).
14.5% alc. - Producer Notes
Country: Australia
Producer: Charles Melton
Region: Barossa Valley

$90.00
each
$81.00
ea per case


$48.00
each
$43.00
ea per case


Head Brunette Shiraz 2016
There is a powerful minerality that runs through this wine, perhaps due to the fact it is the highest altitude vineyard on the Western side of the Barossa at approximately 340-380m.
The soils include deep red clays and large ironstone rocks (Brunette in colour). This vineyard even attains a level of lignification in the stems allowing for partial whole bunch fermentation. The alcohol is always at around 13.5% and these unique characters allow me the opportunity to take this wine … more
Country: Australia
Region: Barossa Valley

$57.00
each
$52.00
ea per case


Head Red Grenache Shiraz Mourvedre 2017
This wine, like the 'HEAD RED Shiraz' is essentially a de-classification of the 'Old Vine' Grenache. The mother vineyard (containing all 3 varieties) of the blend is 100 years old and from the sub-region of Greenock. Each component is fermented separately and given a shorter elevage in oak, resulting in more fruit definition and purity. A true Bistro wine style with red fruits, peppers, Asian spice, crisp acidity and a long chewy textural finish. Minimal sulphur is used for the … more
Country: Australia
Region: Barossa Valley

$26.00
each
$23.50
ea per case

$56.00
each
$50.00
ea per case


Henschke Mount Edelstone Shiraz 2013
Deep rich crimson in colour. Succulent blue fruits, blackcurrant paste, blackberry and spiced plum aromas are interwoven with savoury Dutch liquorice, sage, cracked black pepper and cedar. The palate has lovely concentration, with layers of sweet plum, blackberry and liquorice, finishing fleshy and well-structured, with rolling chalky tannins.
"The decision to hold back the release of this shiraz until after the '14 was correct - this is a densely packed wine destined for a long life as vertical tastings have … more
Country: Australia
Producer: Henschke
Region: Barossa Valley

$230.00
each
$207.00
ea per case


Izway 'Mates' Barossa Valley Aglianico 2018
Fresh, vibrant and pure with crisp natural acidity and a savoury edge. Made in a Beaujolais style from 100% Aglianico. Aromas of BBQ lamb chops, bacon balls, and rocky road complement a zippy acid and juicy texture to make this wine both delicious and intriguing.
Country: Australia
Region: Barossa Valley

$27.00
each
$24.50
ea per case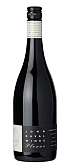 $40.00
each
$36.00
ea per case

Kalleske Clarry's Red 2014
Kalleske is an iconic producer of Barossa shiraz. This is an entry level blend that absolutely kills the competition at this price. Certified Organic.
Country: Australia
Region: Barossa Valley

$20.00
each
$18.00
ea per case